News > Spokane
Then and Now: Spokane Humane Society
Mon., Aug. 28, 2017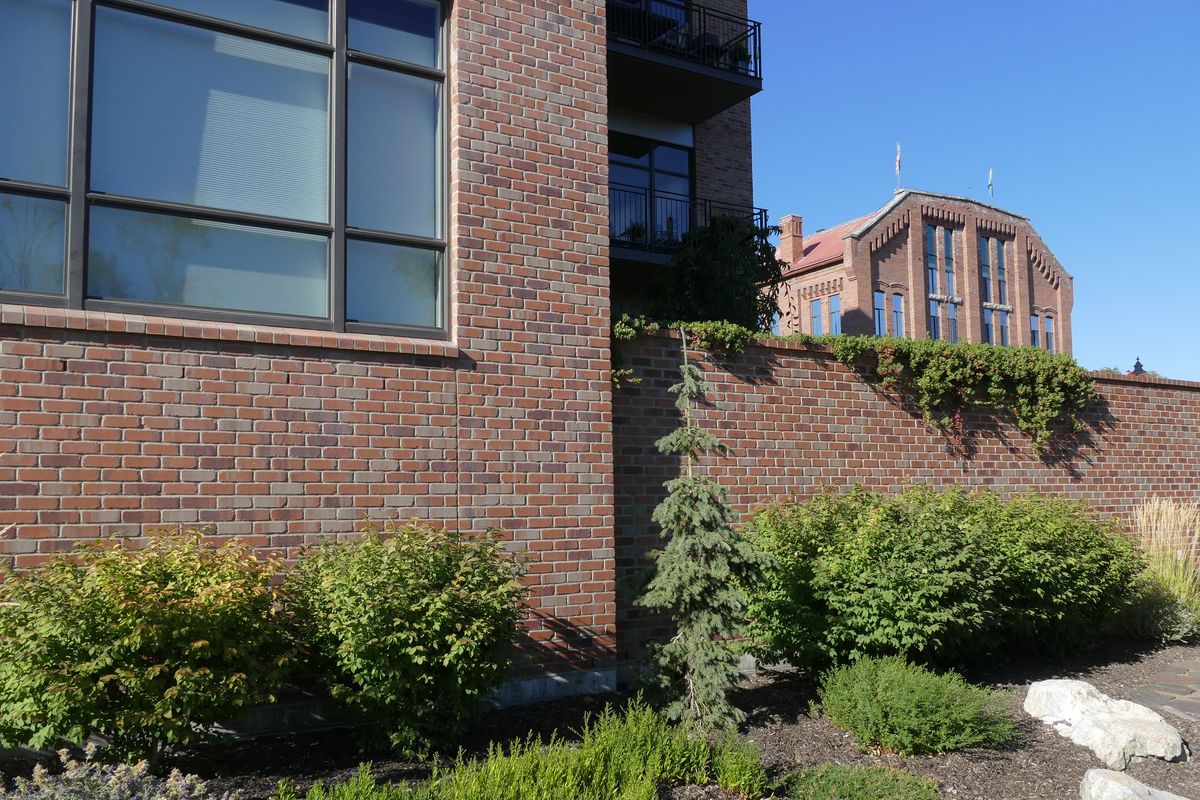 2017 - Luxury condominiums sit on the north bank of the Spokane River where was once the Spokane Humane Society's shelter and headquarters, built in 1910. In 1972, the SHS purchased 40 acres on North Havana Street and by 1974 had moved operatios there. (Jesse Tinsley / The Spokesman-Review)
The Spokane Humane Society is celebrating 120 years of caring for animals. Businessman W.S. McCrea, and others, helped start the SHS in 1897.
Americans expressed their newfound compassion for the children and animals alike as the 20th century approached.
While others were building orphanages, the newly-formed Spokane Humane Society focused on caring for starving farm animals and abused work animals. In 1901, the city of Spokane enacted the first laws criminalizing cruelty to animals and giving Humane Society officials the legal right to investigate animal neglect and stop teamsters from overworking their horses. As machines took over the work of horses, the Society turned to household pets.
The SHS built a facility for animal care on the north bank of the Spokane River in 1910, and was contracted to be the city dog pound. City licensing fees helped to fund the Society operations.
Norman Finch took a job at the pound as a night watchman in 1934. Finch grew up on a farm in Reardan, but was almost disabled by spinal arthritis and had moved to town with his wife, Elva. For three years he cleaned kennels and took emergency calls at night before moving the day shift to help with pet licensing. He proved his passion for the work over five more years and was appointed superintendent of the facility in 1942.
Finch was at the center of operations for the next 32 years. When the city enacted a leash law in 1955, the population of the pound exploded and many people turned against the SHS for chasing strays which the owners refused, or were unable, to keep contained.
In 1960, in an impasse over funding, the Humane Society severed ties with the city, which decided to take over animal control duties. Finch took on a massive fundraising effort to make the group self-sustaining. The group bought 40 acres on North Havana Street to build a new facility in 1972 and began created a new, roomier facility. After 40 years of service to animals, Finch died in 1974.
Local journalism is essential.
Give directly to The Spokesman-Review's Northwest Passages community forums series -- which helps to offset the costs of several reporter and editor positions at the newspaper -- by using the easy options below. Gifts processed in this system are not tax deductible, but are predominately used to help meet the local financial requirements needed to receive national matching-grant funds.
Subscribe now to get breaking news alerts in your email inbox
Get breaking news delivered to your inbox as it happens.
---