News > Crime/Public Safety
Puyallup teen accused of stabbing Spokane cab driver to death in North Idaho
Aug. 29, 2017 Updated Tue., Aug. 29, 2017 at 7:25 p.m.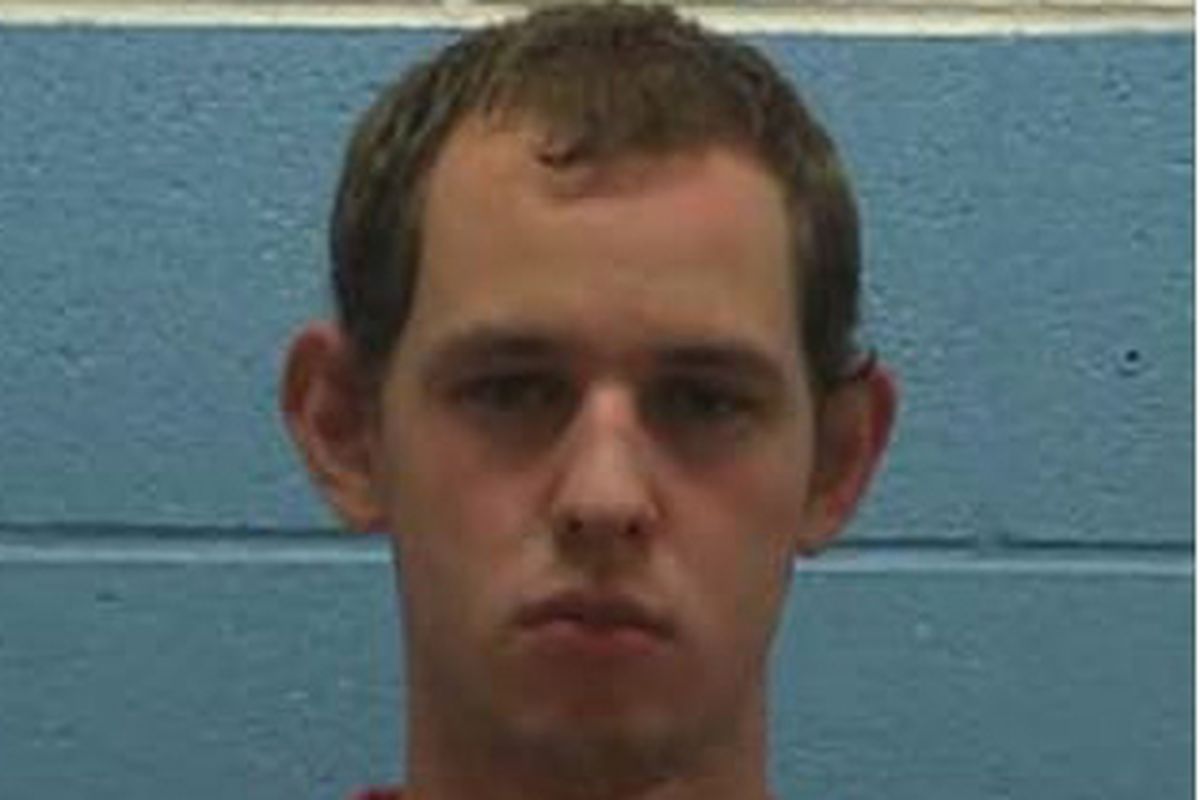 Jacob Coleman is accused of stabbing to death a Spokane cab driver on Tuesday Aug. 29, 2017. (Courtesy of Bonner County Sheriff's Office)
A teenager from Puyallup was arrested Monday afternoon in connection with the killing of a Spokane cab driver in North Idaho.
Bonner County sheriff's deputies have identified Jacob Coleman, 19, as the only suspect in a bizarre series of events that led to the young cab driver, identified by deputies as Gagandeep Singh, 22, being stabbed to death in the small town of Kootenai, Idaho. Coleman has been arrested and is facing charges of first-degree murder.
According to information Coleman told deputies, the 19-year-old flew from Seattle to Spokane with the intention of starting a new semester at Gonzaga University but was denied entry. Pete Tormey, associate director of community and public relations at Gonzaga, said the university had no record of an application for admission from Coleman.
The Spokesman-Review
In a statement sent to The Spokesman-Review, Tormey wrote that an individual matching Coleman's description was reported to have approached housing officials on campus Monday, but he was not enrolled nor assigned housing.
"We continue to gather information and work with law enforcement to support their investigation," the statement reads. "Our hearts go out to the victim of this tragic crime and his family."
Coleman told deputies that he became angry and began to have homicidal thoughts following the interaction with Gonzaga staff.
He told deputies he hailed a cab from Spokane International Airport and asked to be driven to a fictitious friend's house in eastern Bonner County, Idaho. Deputies said Coleman told them that during the drive, his thoughts became increasingly homicidal.
In Ponderay, Idaho, Coleman asked Singh to stop at a local store, where he purchased a knife and then re-entered the cab. He directed the driver farther east to look for the nonexistent destination.
Deputies said that when it became apparent Coleman did not have a real location in mind, Singh stopped the cab near the intersection of Spokane Street and East Railroad Avenue in Kootenai, where he was stabbed to death using the knife Coleman purchased earlier.
Relatives began calling Singh, who was working for Orange Cab in Spokane after getting his taxi driver's license in December last year, after he did not check in per normal procedure. The family contacted Bonner County sheriff's deputies, who located the vehicle where it was parked.
Coleman was apparently still in the car and surrendered without incident, deputies said. Singh was pronounced dead at the scene.
Coleman is currently housed in Bonner County and had his first court appearance Tuesday afternoon, where he appeared via a Skype call.
KHQ Local News reported that a Bonner County Courthouse judge denied Coleman bail. Singh's family was present in court.
Local journalism is essential.
Give directly to The Spokesman-Review's Northwest Passages community forums series -- which helps to offset the costs of several reporter and editor positions at the newspaper -- by using the easy options below. Gifts processed in this system are not tax deductible, but are predominately used to help meet the local financial requirements needed to receive national matching-grant funds.
Subscribe now to get breaking news alerts in your email inbox
Get breaking news delivered to your inbox as it happens.
---