News > Washington
Swipe your card at the pump? Scammers have a new way to steal from you
Fri., Dec. 1, 2017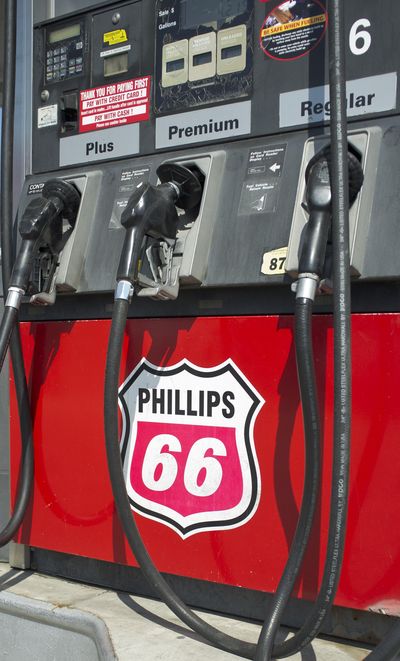 If you use a debit card to fill up your gas tank, police are warning you to stop.
Gas pump scammers are using skimming devices that are extremely difficult to detect, said Kennewick police.
Victims recently have called police and area banks to report their accounts had been raided.
Officials found a skimmer at one Tri-City gas station that lifts information from your payment card so a thief can use it later.
Thieves are finding ways to physically break into the pump's computer and stick the skimmer onto the circuitry.
The trick of pulling on the card reader's housing to detect if something's amiss doesn't work against these kinds of skimmers, and you can't tell if one is on a pump, said Kennewick police.
They also steal more than just your card information.
If you pay with your debit card and input your PIN, the skimmer will steal your personal identification number too, police said.
The thief can then make a clone of your debit card and drain your bank accounts, said Detective Sgt. Ryan Kelly.
Kelly said it's better to use your debit card like a credit card at the gas pump.
Instead of selecting "debit," Kelly said to select "credit" and input your zip code. That protects your PIN.
You won't get a credit card bill. The money still is taken from your bank account, Kelly said.
Officials also recommend you keep a close eye on your bank account and report any suspicious activity.
Detectives are continuing to investigate the recent thefts.
Local journalism is essential.
Give directly to The Spokesman-Review's Northwest Passages community forums series -- which helps to offset the costs of several reporter and editor positions at the newspaper -- by using the easy options below. Gifts processed in this system are not tax deductible, but are predominately used to help meet the local financial requirements needed to receive national matching-grant funds.
Subscribe to the Coronavirus newsletter
Get the day's latest Coronavirus news delivered to your inbox by subscribing to our newsletter.
---