News > Spokane
Kalispel Tribal Police chief accused of domestic violence
UPDATED: Wed., Dec. 6, 2017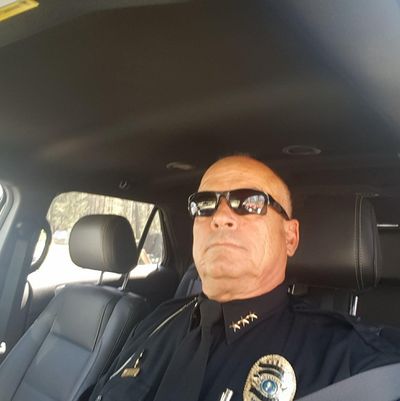 The Kalispel Tribal Police chief is accused of assaulting his wife during an hourslong argument over the weekend.
James S. Wynecoop, 61, was charged Monday with fourth-degree assault. He was booked Saturday morning into Spokane County Jail, where he remained until Monday afternoon after his first court appearance in Spokane County District Court.
Judge Patti Walker set bond at $5,000, which Wynecoop posted shortly after receiving his release conditions. As part of his release, he is not allowed to have contact with the victim.
Wynecoop was placed on paid administrative leave following his arrest. Police Capt. Rodney Schurger will take charge of the agency during the case, tribal officials said.
Wynecoop was taken into custody at about 4:30 a.m. Saturday after Spokane County Sheriff's deputies were called to his residence in the 25000 block of North Perry Road in Chattaroy, according to court documents.
Wynecoop's wife told deputies in an interview that the two got into a verbal argument at about 2:30 a.m. that quickly turned violent, deputies wrote in court documents. The woman told deputies Wynecoop grabbed her and "threw her down on the floor" in the couple's garage area, causing her to strike her head against a metal toy car.
The woman said Wynecoop was "drunk and out of control" and she had no other choice but to "defend herself" from her husband, according to court documents. She grabbed plastic toy stacking blocks and struck Wynecoop in the head, causing small cuts and scratches.
After that, the woman said arguing continued "throughout the evening."
At about 4:30 a.m., Wynecoop was "battering her in the kitchen by hitting her in the head," deputies wrote in court documents. The woman ran outside and screamed for help. Shortly after, she was contacted by deputies.
When entering the house, deputies noted broken glass and smeared blood along the walls and counters of the home, according to court documents. The woman had large bruises and swelling on the right side of her face. Wynecoop had several small cuts and scrapes on his head, face and fingers.
Deputies attempted to interview Wynecoop, they wrote in court documents, but the police chief responded "I don't know" to nearly every question. At one point, Wynecoop said "it was combat" when asked about the lump on his wife's head, but didn't remember striking her or throwing her down to the ground.
Deputies determined Wynecoop was the primary aggressor, according to court documents. He was jailed on suspicion of fourth-degree domestic violence assault.
Local journalism is essential.
Give directly to The Spokesman-Review's Northwest Passages community forums series -- which helps to offset the costs of several reporter and editor positions at the newspaper -- by using the easy options below. Gifts processed in this system are not tax deductible, but are predominately used to help meet the local financial requirements needed to receive national matching-grant funds.
Subscribe to the Coronavirus newsletter
Get the day's latest Coronavirus news delivered to your inbox by subscribing to our newsletter.
---