Sports
Grip on Sports: From about 1 p.m. on today, there are hours and hours of important games to watch – if you can
Sun., Dec. 10, 2017 A GRIP ON SPORTS • The Seattle Seahawks play another important game today, this one in the home of the Waffle House, Jacksonville, Florida. The Gonzaga Bulldogs play another important game today, this one in the home of the over-priced home, Seattle. So it seems to be an important Sunday. Read on.
••••••••••
• Every game the Hawks play from here will be important. Enough should-have-won-that-one games have caused that circumstance. But when you are playing a team that is trying to mirror your path to success, sans the talented young quarterback, then it is doubly important.
The bottom line is simple. Jacksonville's defense is tough. The road hasn't been kind to Seattle. The Hawks have to win to keep pace in the NFC West – or, if Philadelphia does its part, to catch the Rams in the division.
This was originally scheduled as the only 10 a.m. (PST) the Seahawks would play this season. The importance of the matchup necessitated a change. So we get the 1:25 start – and a possible bleed into the basketball game we mentioned earlier.
Gonzaga is back on the road. They travel across the state to face Washington, a once mighty foe that had fallen on hard times. So hard, in fact, the Huskies fired Lorenzo Romar after last season and turned to a Jim Boeheim protégé, Mike Hopkins, to turn their fortunes around.
And he's already got UW zoned in. The Huskies are fresh off an upset of second-ranked Kansas in Kansas City. That enough to get national attention – and the Zags' as well.
What GU fans probably penciled in as a win last month now looks like a tough out. And it should help the resume if the Bulldogs can prevail.
There is one caveat to the whole Gonzaga at Washington storyline, however. If you, like a lot of folks in Spokane, have DirecTV, you won't be watching this game at home.
It's being carried by the Pac-12 Networks, so you DirecTV customers are out of luck. If you are unaware, the satellite broadcaster and the conference's television arm have never reached a carriage agreement. I know, it sound stupid but it's the reality.
My suggestion: Either use the theater of the mind – Tom Hudson and Adam Morrison's radio broadcast – or head to the nearest watering hole. But call ahead first. Make sure they don't have DirecTV.
•••
WSU: Remember when the Cougars' basketball team was 6-0 and on the cusp of being ranked? Those were the days, huh? Washington State is 6-3 after losing 76-69 to 2-6 UTEP last night in El Paso. Theo Lawson has a summary of the loss. … Mike Leach was back at football practice yesterday and had a few things to say. Not a lot, but some. Theo has that story and he has a bunch of videos of post-practice interviews on our WSU football page.
Elsewhere in the Pac-12, there is some football news, of course, with the most underrated coming from Corvallis, where Mike Riley returns. Not for a third stint as a head coach, but as an assistant. As a mentor. And as a program guy. … Oddly, both of the new coaches in Oregon played for Dennis Erickson. … The Ducks have to prep for the Las Vegas Bowl. … Colorado is looking to the future. … So is Arizona State. … In basketball, Arizona is back on a roll with another win, this one over Alabama. … Arizona State hopes to hand Kansas another defeat. … Utah renewed an in-state rivalry yesterday with a win. … Xavier handled visiting Colorado. … UCLA self-destructed late and lost at Michigan in overtime. … California upset San Diego State on the road. … Oregon State picked up a win.
Gonzaga: There is one team coming into this game off a win against a top-five foe. And there is another coming off a loss. Jim Meehan has a preview, which also tells us which is which. He also has a story on the key matchup. Not a player versus a player, but concepts. … The game has the Seattle area buzzing as well. … This hasn't been the best season for the Gonzaga women. They lost their most physically dominate inside player, Emma Wolfrum, to a knee injury before the season began. And they lost their best player, Jill Barta, to an ankle injury at Pullman last week. And then they lost to UNLV at home yesterday. Jim Allen has the story. … Elsewhere in the WCC, BYU held off Weber State. … St. Mary's did the same to Seattle U. … Pacific lost at Wyoming. … San Diego is playing well and demolished Northern Arizona.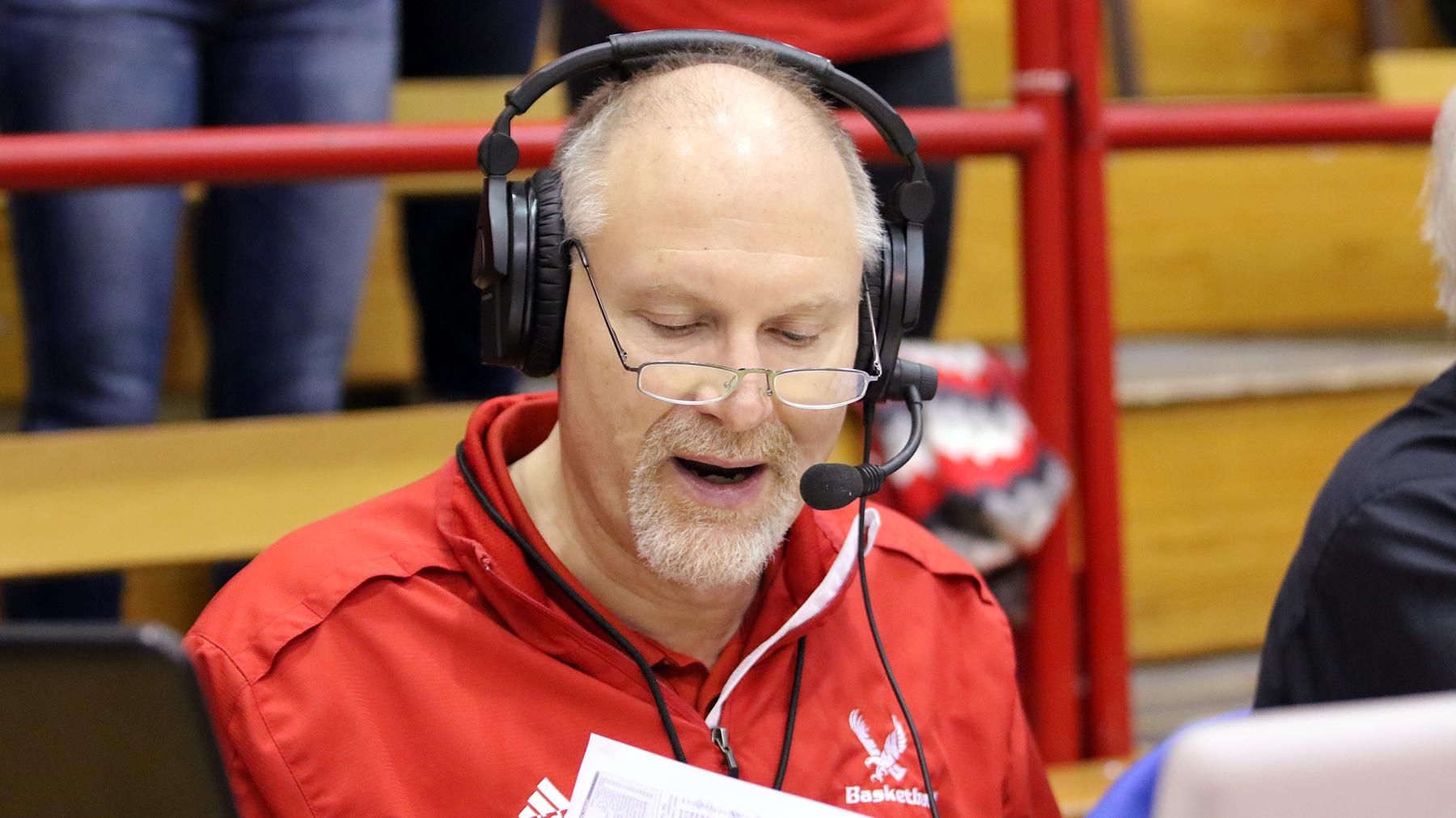 EWU: Hats off to Larry Weir. He broadcast his 1,000 Eagle game recently. Around the Big Sky, Jerrick Hardin shined in Weber's loss. … Portland State is playing well and won another road game, this one at Santa Clara. … Montana State lost at home and Montana on the road. … Sacramento State was run over at Boise. … The same thing happened to Southern Utah, but it was playing third-ranked Michigan State. … North Dakota lost and Idaho State won.
Idaho: The Vandals' football season is over. So is the 22-year sojourn in FBS. Next season UI heads back to the FCS ranks. Peter Harriman took some time to do an in-depth look at the Vandals' more than two decades of trying to make it in the FBS. … UI didn't take care of the ball and Cal State Bakersfield took care of them with 66-55 basketball win in Bakersfield.
CCS: The Sasquatch men will play for another basketball tournament title today.
Chiefs: One night after being shut out, Spokane pounded the net and won 9-2 over Seattle. Kevin Dudley has the game story on Teddy Bear Toss night and Colin Mulvany has a photo report. … Elsewhere in the WHL, it was Teddy Bear Toss night in Portland as well, with Everett, and its star goalie, picking up another win.
Preps: It wasn't all that crowded of a schedule yesterday, but we can pass along girls and boys basketball roundups as well as the Foot Locker cross country results.
Seahawks: The offensive line is playing better. So is Russell Wilson. There is a correlation. … The Jaguars are playing well too.
Mariners: So who is Jerry Dipoto's next target? There is always a "next."
Sounders: Seattle didn't win. The Sounders were outplayed. But they still could have won. The only goal that mattered, Jozy Altidore's breakaway in the 67th minute should have been disallowed. He certainly appeared to be offsides. But replay is optional in the MLS and for some reason it wasn't used. Toronto went on to score a meaningless late goal, win 2-0 and take the Cup.
•••       
• We will write up some opinions during and right after the Seahawks' game. And then we will sit down and watch the Gonzaga game for our media column. If you want to get in touch with me between the hours of 1 and 8, don't even try. And I'm sorry to report my dad's favorite college football team lost yesterday. Until later … 
Local journalism is essential.
Give directly to The Spokesman-Review's Northwest Passages community forums series -- which helps to offset the costs of several reporter and editor positions at the newspaper -- by using the easy options below. Gifts processed in this system are not tax deductible, but are predominately used to help meet the local financial requirements needed to receive national matching-grant funds.
Subscribe to the sports newsletter
Get the day's top sports headlines and breaking news delivered to your inbox by subscribing here.
---