Gonzaga's remodeled locker room provides family atmosphere in spacious setting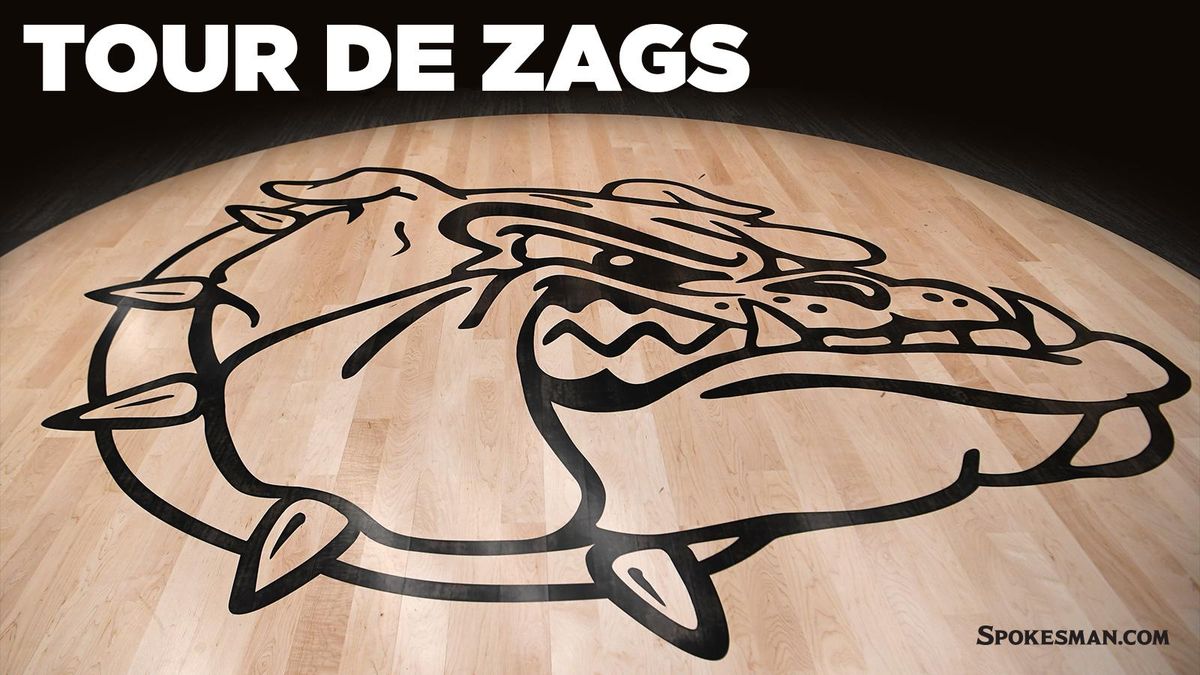 Josh Perkins said his jaw hit the floor when he first toured Gonzaga's remodeled men's basketball locker room, and that was last month when construction was on-going.
"This place is unreal," the junior point guard said.
A couple of wood-framed lockers away, redshirt freshman guard Zach Norvell Jr. had a similar reaction.
"It felt like we were in the NBA or something," Norvell said. "Real spacious."
Johnathan Williams glanced at the circular-shaped dressing room and saw a connection to the past, present and future. The senior forward tossed an assist to former Zags for "doing a lot of great things and creating this." He said he's "blessed" to enjoy the new digs in his senior season.
"Big-time locker room, TVs, comfortable chairs, all that," Williams said. "It will be a good recruiting tool."
The new entrance features two glass doors adorned with a massive Bulldog logo and a 'G' on the left door handle and a 'U' on the right.
Visitors walk inside to see eight championship trophies in a display case with the 2017 national finalist trophy as a centerpiece.
To the left is the coaches' room, perhaps the most spartan section on the premises. Veer to the right and step into a players' lounge with a giant big-screen TV that can be divided into four screens. There's a seating area and three massage chairs. Coming soon: PlayStation4 or Xbox, or both.
A work station is situated in the corner with a couple of computers. Pictures of Gonzaga's 17 All-Americans hang near a table with snacks, fruit and power bars, and a small refrigerator with water/sports drinks.
The lounge is adjacent to the players' locker room. Seniors Williams and Silas Melson each have two lockers, the availability depending on the number of players on the roster.
"A locker room is important in any sport, any program, but especially here," assistant coach Brian Michaelson said. "It's part of that culture that everybody talks about, part of that family environment.
"I think our guys probably spend more time in the locker room together than at most other places. It's where a lot of that bonding happens and a lot of the good times that you think back on. They're in here a ton."
Music can be piped into the lounge area or the locker room. Michaelson guessed Melson and Perkins are probably in charge of the tunes.
An entryway leads to restrooms and new individual shower stalls. There's also a recessed hot tub and cold tub with a TV mounted on a nearby wall.
The best part of the expanded locker room?
"Easily the hot tub," Perkins said. "I'm not a cold tub guy. I haven't done it yet. They try to make me. I told them I might do it this year, but we'll see. I guess I'll have to do it now."
---