News > Spokane
Deer Park will have first new mayor in 12 years, but officials don't expect big changes
Wed., Dec. 13, 2017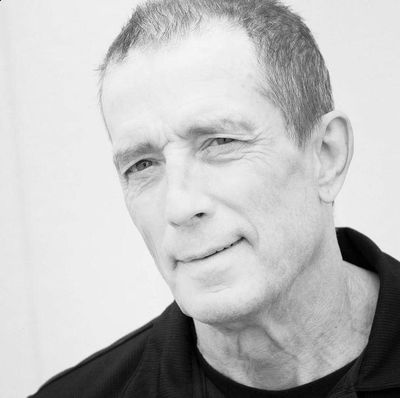 For the first time in a dozen years, Deer Park will be led by a new mayor.
But town officials say they don't expect to see major changes.
Councilwoman Mary Babb said she doesn't believe Mayor-elect Tim Verzal or most in the community had a problem with outgoing Mayor Robert Whisman's job performance.
"I believe that nobody should have more than two terms on any office," she said. "You always need new ideas and new people in there at all times to keep everything growing."
Verzal, a current Deer Park councilman, said he believes the city will continue to grow in population and industry, and hopes to increase the public services such as the number of police officers the city contracts from the Spokane County Sheriff's Office, fiber-optic internet and public works.
"It's just difficult," he said, "you've got a tight budget and I don't want to overextend ourselves or raise taxes."
Verzal captured 60 percent of the vote in the November election.
Councilman Don Stevens credits much of the city's recent growth to Whisman, and said the election may be an indication that the community was ready for change.
"We marveled at the fact that he was soundly defeated," Stevens said. "it wasn't anything he did or didn't do, it seemed like the consensus was we just needed a change and that's the way you have to change."
Stevens said for many years, people in Deer Park depended on Spokane businesses to take care of local needs. With the recent addition of stores such as Bi-mart and the possibility of more businesses moving in, he hopes the area will become less dependent on outside retailers.
Stevens, doesn't anticipate Verzal diverging from the city's current goals, since he already has been a member of the council for the last three years. Instead, he expects an expansion of what the council already had in progress.
Richard Schut, who will take Verzal's spot on City Council, and Joe Tortorelli, an economic development consultant for Deer Park, see much of the growth coming from the increased access to the area from the North Spokane Corridor.
"There are a lot of people in Deer Park that like the quaint small town, that's what I like about Deer Park, too," Schut said. "We also need to be prepared for the future.
"There is a lot of things that they need to do to ready the city for whatever may come in the next few years."
Verzal and other city officials said the added tax base from larger businesses such as Knight Construction and Avista Utilities moving into a recently built multimillion industrial park, will hopefully make expanding services possible.
"This isn't something that's going to happen overnight," Verzal said. "This could take a couple of years to develop that tax base there."
City Councilman Joe Polowski said he didn't notice much difference between Whisman's and Verzal's platform and thought either of them would do a good job.
"It's nice when you're trying to decide who to vote for and you're not down on your knees praying that one of them doesn't win," Polowski said. "There wasn't a bad choice here."
Local journalism is essential.
Give directly to The Spokesman-Review's Northwest Passages community forums series -- which helps to offset the costs of several reporter and editor positions at the newspaper -- by using the easy options below. Gifts processed in this system are not tax deductible, but are predominately used to help meet the local financial requirements needed to receive national matching-grant funds.
Subscribe now to get breaking news alerts in your email inbox
Get breaking news delivered to your inbox as it happens.
---