News > ID Government
Rep. Giddings receives stay in property tax case for military service
UPDATED: Mon., Dec. 18, 2017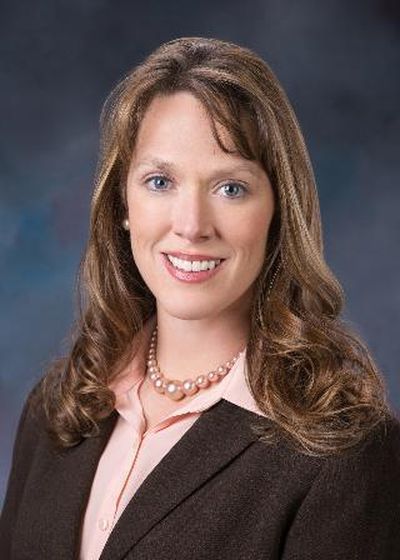 Idaho state Rep. Priscilla Giddings will get more time to pay or dispute a property tax bill from 2016.
Giddings requested and received a stay due to her military service until April 1 of an Ada County notice ordering her to repay the county about $1,200 for claiming a homeowner's exemption there in 2016 – while also claiming to live in Idaho County, which she represents in the Legislature.
Giddings cited a federal law that permits a stay of civil actions or proceedings against a member of the military. Giddings is a major in the Air Force Reserves who served nine years on active duty and three combat deployments. She submitted a letter to the county assessor, signed by her Air Force commander, saying she is currently serving. She left active duty in 2014 and served in the Idaho Air National Guard until 2016, when she transferred into the Air Force Reserves.
"We got a letter from her and she is on active military duty right now, and so she had asked for a stay until the first of April, and there's a federal statute that permits this to happen," Ada County Assessor Bob McQuade said.
He joked, "And I thought rather than take on the whole U.S. Department of Defense, I would just grant the stay. They've got guns and ships and airplanes, and I don't have anything, just a small appraisal staff and a few motor vehicles clerks and that's it. So that's where we are on that, and then April 1st we will pick up again."
Giddings, R-White Bird, is a first-term state lawmaker from Idaho's Legislative District 7, which includes Clearwater, Idaho and Shoshone counties along with a slice of Bonner County. She owns a home in Garden City, which is in Ada County, where the state Capitol is located and claimed a homeowner's exemption from property taxes there from 2010 to 2016.
A homeowner's exemption from property taxes can cut an Idaho homeowner's tax bill in half, and it's available only for a primary residence. In 2016, $70,550 of the value of Giddings' Garden City home was exempted from taxation due to her homeowner's exemption, according to county records.
Giddings also claimed an exemption in Idaho County in 2016 for a newly built home that came onto the tax rolls in March. That double-claiming is allowed in cases of new construction, where the homeowner moves partway through the year.
However, in order to run for office from Idaho County, Giddings had to be a resident of her legislative district for a full year before the November 2016 election, and she claimed she was. She switched her voter registration to an address in Idaho County, on property owned by her father, Idaho County Sheriff Doug Giddings, in January 2015.
Last month, Ada County sent Giddings a "notice of intent to recover" back property taxes, giving her 10 days to either respond with proof of why she doesn't owe the money, or receive a tax bill and assessment notice for the $1,200. She responded with the request for the stay.
In her letter to the county, Giddings wrote, "I recognize that your notice of intent does not yet require a court appearance, yet it initiates civil action that I take very seriously."
She has maintained that she acted properly with regard to the exemption.
The county redacted portions of her letter and portions of the letter from her Air Force commander, saying the redacted portions were "deemed private" by the county's attorneys.
Giddings, an A-10 fighter pilot and U.S. Air Force Academy graduate, took a deployment to South Korea in August, where she participated in a 10-day military readiness exercise between the United States and South Korea at the Korean Air Simulation Center. In her position with the Air Force Reserves, she serves as Idaho state director of admissions for the Air Force Academy and ROTC.
Giddings couldn't immediately be reached for comment on Monday.
Local journalism is essential.
Give directly to The Spokesman-Review's Northwest Passages community forums series -- which helps to offset the costs of several reporter and editor positions at the newspaper -- by using the easy options below. Gifts processed in this system are not tax deductible, but are predominately used to help meet the local financial requirements needed to receive national matching-grant funds.
Subscribe now to get breaking news alerts in your email inbox
Get breaking news delivered to your inbox as it happens.
---