News > Nation
Wisconsin priest tells parishioners he's gay, gets ovation
Tue., Dec. 19, 2017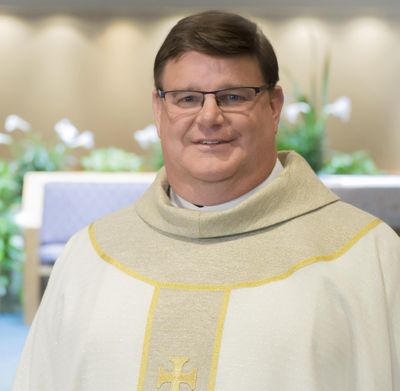 MILWAUKEE – A Roman Catholic priest in Milwaukee has come out as gay, writing that he will no longer live in the shadows of secrecy and plans to be authentic to his gay self.
The Rev. Gregory Greiten disclosed his sexual orientation on Sunday to the St. Bernadette Parish and was greeted with a standing ovation from his parishioners, the Milwaukee Journal Sentinel reported. He also wrote a column that was published Monday in the National Catholic Reporter.
It's rare for a priest to come out. Greiten said he revealed his sexual orientation because he wants to be a role model for others. He said he's helping to break the silence of gay men in the clergy so he could reclaim his own voice.
"I will embrace the person that God created me to be," Greiten wrote. "In my priestly life and ministry, I, too, will help you, whether you are gay or straight, bisexual or transgendered, to be your authentic self – to be fully alive living in your image and likeness of God.
Greiten wrote that has decided to stand with the "few courageous priests who have taken the risk to come out of the shadows and have chosen to live in truth and authenticity."
The church's silent stance on gay priests perpetuates toxic shaming and systematic secrecy, Greiten wrote. The church needs healthy role models for priests who are struggling to come to terms with their sexual orientation, he said.
Greiten met with Milwaukee Archbishop Jerome Listecki before coming out, according to an archdiocese spokeswoman.
"We support Father Greiten in his own personal journey and telling his story of coming to understand and live with his sexual orientation," Listecki said in a statement Monday. "As the Church teaches, those with same-sex attraction must be treated with understanding and compassion."
Local journalism is essential.
Give directly to The Spokesman-Review's Northwest Passages community forums series -- which helps to offset the costs of several reporter and editor positions at the newspaper -- by using the easy options below. Gifts processed in this system are not tax deductible, but are predominately used to help meet the local financial requirements needed to receive national matching-grant funds.
Subscribe to the Coronavirus newsletter
Get the day's latest Coronavirus news delivered to your inbox by subscribing to our newsletter.
---