News > Crime/Public Safety
Family of South Hill shooting victim ask public's help in identifying suspect
UPDATED: Thu., Dec. 21, 2017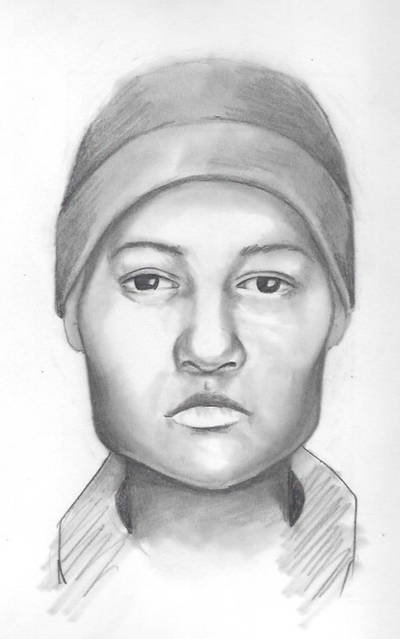 As the hours tick down, so too does the likelihood of catching a killer. The family of Danette Kane is finding that out the hard way.
More than 48 hours after Kane was shot to death just feet from her front door Tuesday afternoon, the people closest to the 59-year-old woman say they are desperate to find the person who pulled the trigger.
"They're out there, and they're potentially dangerous," said brother-in-law Jimm Kilmer. "The more people who have their eyes open and are helping police look for this person, the better off we are."
Since the shooting, police have returned to the Westview Manor apartments at 2015 W. 10th Ave. on Spokane's lower South Hill like clockwork. But despite multiple searches, interviews with witnesses and dizzying circling of the city via helicopter, the identity of the person who shot Kane and the building's apartment manager has remained a mystery.
Police released a composite sketch, based on details from witnesses, of an individual they believe to be responsible. It depicts a young black woman or man. The initial description that went out via dispatch was the shooter was a black female with short hair in her late 20s or early 30s, 5-foot-2 to 5-foot-4, possibly wearing a gray stocking cap, plaid pajamas and a jacket.
The sketch has been featured prominently online and in TV news broadcasts.
Officer John O'Brien, spokesman for the Spokane Police Department, said police are asking anyone who has any information they think may be helpful to call Crime Check at 509-456-2233.
"No tip is too small," he said. "Detectives are continuing to work feverishly on this case."
Further complicating the search is the apparent lack of motive or ties to either victim. Details of the crime from law enforcement have been vague, but Kane's family said the woman's death may just have been the unfortunate product of wrong place, wrong time.
According to them, the shooter showed up at the apartment complex Tuesday afternoon hoping to rent a unit. Something went wrong and the manager, identified as Mike Troy by friends and family, was shot in the head.
Kane, who has an apartment in the top floor of the complex she's co-owned for many years, could have been exiting her unit to help Troy when she was shot to death on the steps of her balcony, mere feet from the door.
"What happened here is shocking," said Kane's sister, Carol McGreevey. "It doesn't follow any kind of pattern."
Kane, according to family, was a Butte, Montana, native who shared time between there and Spokane. She was also "strikingly beautiful," and a caring person, they said.
"She didn't have a mean bone in her body," Kilmer said. "She was running to help somebody gunned down in a parking lot. That speaks to her character right there."
Friends and family said Tuesday's shooting wasn't Kane's first time being the victim of a seemingly random crime. A few years ago, they said a man broke into her apartment – the same appartment outside of which she was shot – while her husband and brother-in-law were present.
The man was eventually arrested and ended up serving jail time, they said.
McGreevey said she spent a few hours with police detectives Wednesday, who asked her about the previous incident. It was one of the first leads they followed, she believes.
But the family doesn't think there's any connection between the two crimes. They don't think there's any connection between anything in the case.
"This is random," McGreevey said. "That's why it's so critical people see the police composite and come forward."
Local journalism is essential.
Give directly to The Spokesman-Review's Northwest Passages community forums series -- which helps to offset the costs of several reporter and editor positions at the newspaper -- by using the easy options below. Gifts processed in this system are not tax deductible, but are predominately used to help meet the local financial requirements needed to receive national matching-grant funds.
Subscribe now to get breaking news alerts in your email inbox
Get breaking news delivered to your inbox as it happens.
---