News > Spokane
Spokane police say South Hill apartment shooting may have been motivated by eviction notice
UPDATED: Tue., Dec. 26, 2017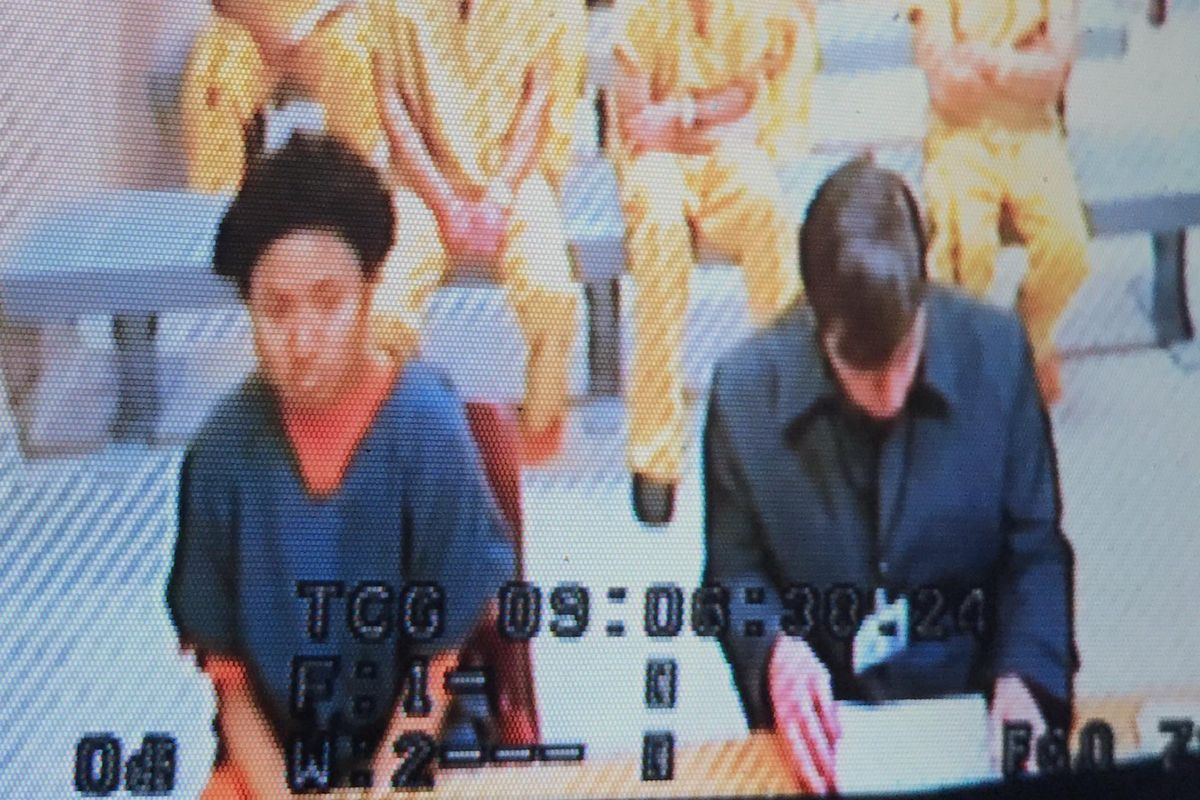 Anne Marie Carpenter is charged with shooting and killing an apartment complex owner and injuring the manager. (KHQ)
A woman accused of gunning down an owner and a manager of a South Hill apartment complex last week may have done so because her father was facing eviction, according to police.
Spokane police arrested Anne Marie Carpenter, 23, following a series of tips after they released a composite sketch of the suspect.
One tip came from an employee at The Spokesman-Review, who said the sketch of the woman and the description of her pajama pants matched that of a co-worker.
Authorities requested surveillance from the newspaper, which showed Carpenter wearing the same coat that was found on the trail as when she clocked out of work at 3:30 a.m. on Tuesday, Dec. 19, the same day of the shooting. Carpenter worked part-time as a packaging assistant in The Spokesman-Review's production facility, according to the newspaper.
Carpenter, 23, has been charged with first-degree murder in the shooting death of 59-year-old Danette Kane, the owner of Westview Manor apartments in the 2200 block of West 10th Avenue. Police arrested her Friday near the NorthTown Mall following a three day police hunt.
She also has been charged with first-degree attempted murder in the shooting of apartment manager Michael Troy.
Troy remains in a medically induced coma after he was shot in the head.
Her bond was set at $1 million.
According to court documents, Troy had a series of undisclosed issues with Carpenter's father, Jeshan Carpenter, and was considering evicting him, Troy's friends told police.
On Tuesday around 2:30 p.m., Anne Carpenter was seen by witnesses walking around the west side of the apartment complex in her pajama pants looking for Troy.
Carpenter asked Kane where Troy lived, according to a police report, before Kane asked Carpenter to leave the property. Kane's son and co-owner, Daniel Kane, then spoke to Carpenter in the parking lot, where she asked if him if he was Troy. He told her wasn't Troy and then returned to his apartment, according to police.
A short time later, Daniel Kane told police he heard three gunshots on the east side of the complex before seeing Troy lying in the parking lot.
As Daniel Kane was yelling at his mother to stay inside their apartment, he heard three more gunshots, he told police. After racing to her apartment, he found Danette Kane dead in front of the doorway and saw Carpenter fleeing the scene on foot.
Police combed the area with a search helicopter and police dogs and found a jacket in Latah Creek which matched the description of the jacket the suspect was wearing.
Witnesses couldn't identify the suspect by name, but helped develop a composite sketch that was sent to media outlets the following day, leading to a series of tips.
Besides the tip from the newspaper employee, a taxi driver told police he saw a woman walking on East Sprague Avenue around 2:30 a.m. Friday morning who looked like Carpenter, telling police she appeared drunk, holding a bottle and muttering.
After getting the tip from the taxi driver, police soon found Carpenter, whom officers said closely resembled the black, thin female in the sketch. Police said she was carrying a 9 mm pistol with a valid weapons permit.
Carpenter declined to answer questions from police.
Local journalism is essential.
Give directly to The Spokesman-Review's Northwest Passages community forums series -- which helps to offset the costs of several reporter and editor positions at the newspaper -- by using the easy options below. Gifts processed in this system are not tax deductible, but are predominately used to help meet the local financial requirements needed to receive national matching-grant funds.
Subscribe now to get breaking news alerts in your email inbox
Get breaking news delivered to your inbox as it happens.
---