News > WA Government
Car-tab tax initiative fails to garner enough signatures
UPDATED: Sat., Dec. 30, 2017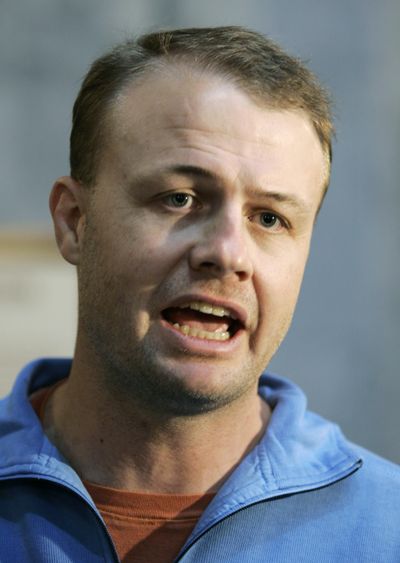 SEATTLE – Anti-tax activist Tim Eyman says his initiative to toss out Sound Transit's car-tab taxes and instead tax every vehicle in the state at $30 has failed to collect enough signatures and will not be on the ballot next year.
The Seattle Times reports Eyman needed to collect nearly 260,000 signatures by Friday, which is the last business day of the year.
In a letter to supporters Eyman wrote that the initiative didn't make it because not enough money was raised to hire paid petitioners to supplement signature-collection work done by volunteers.
Eyman is currently facing a $2.1 million lawsuit from the state attorney general alleging that he misused campaign funds for personal expenses.
Eyman's initiative would have dealt a large blow to Sound Transit's finances and plans to bring more light rail, expanded bus and commuter rail service to the region.
Local journalism is essential.
Give directly to The Spokesman-Review's Northwest Passages community forums series -- which helps to offset the costs of several reporter and editor positions at the newspaper -- by using the easy options below. Gifts processed in this system are not tax deductible, but are predominately used to help meet the local financial requirements needed to receive national matching-grant funds.
Subscribe to the Coronavirus newsletter
Get the day's latest Coronavirus news delivered to your inbox by subscribing to our newsletter.
---