Works begins on Riverfront Park ice ribbon, SkyRide building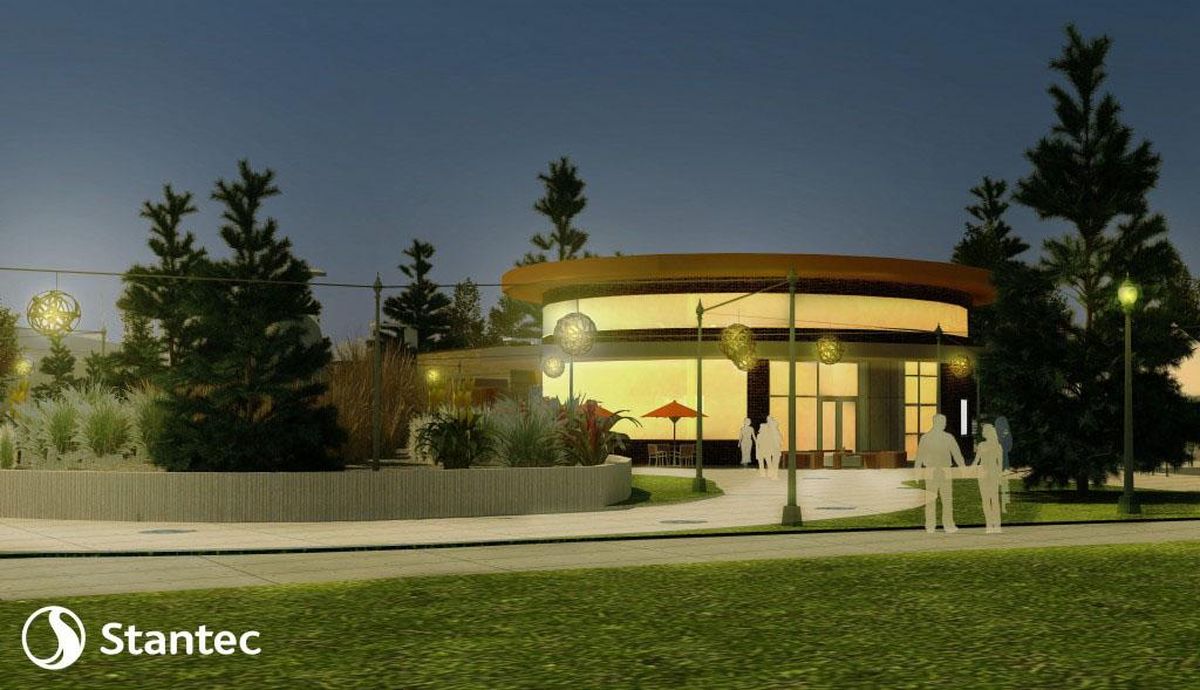 Site work is underway to build Riverfront Park's new ice ribbon and SkyRide facility, which also will provide rink support services.
Just over a week ago, Contractors Northwest crews began ground preparation and demolition of old facilities for the combined project, with construction costs estimated at $5.6 million. The site is in the park's southwest corner, near Post Street and Spokane Falls Boulevard.
With nearly 7,000 square feet, the new building for rink and SkyRide services will include a skate rental area, kitchen, food court, sitting areas, a SkyRide control room and storage space.
Meandering in a loop around the meadow, the 16-foot-wide ice ribbon will cover a distance of 650 feet, said Jon Moog, Riverfront Park director. The ice ribbon and shared ticketing facility for SkyRide is expected to open this fall in time for ice skating.
Other work will bring new lighting along the skating ribbon, and the site will incorporate existing trees in the Gondola Meadow. The SkyRide gondolas have been removed and the ride will remain closed through construction, Moog said.
The projects are part of a $64 million renovation of Riverfront Park.
House of Charity medical clinic in works
A House of Charity medical clinic is planned for a site on West Second Avenue in Spokane.
Bouten Construction is the contractor for the 2,850-square-foot clinic, at 32 W. Second Ave., with the project cost estimated at nearly $485,000. The project's design is under review with the city's building department, and Providence Health and Services is listed as an owner-applicant for the clinic.
The House of Charity is at 32 W. Pacific Ave.
Gym planned
on East Mission
New tenants have secured a Spokane facility for a gym.
Jerrall Haynes and Joseph Northcutt have leased the 2,200-square-foot facility at 1902 E. Mission Ave., near the corner of Magnolia Street.
Don Jamieson, of Black Commercial, handled the transaction.
Car wash changes hands
Dire Properties LLC has purchased a self-serve car wash along Rosewood Avenue in Spokane.
The site is at 1012-1020 W. Rosewood Ave. The new owner bought the property as an investment and redevelopment acquisition.
Jim Orcutt, of Black Commercial, assisted with the sale.
Northeast Spokane
retail building sold
An investor has purchased a 3,800-square-foot retail building in northeast Spokane.
Buyer Amarjit Toor bought the property at 1727 E. Francis Ave. from Tony Fischer.
Erik Nelson, of Kiemle & Hagood, represented the seller.
Send items to The Dirt at TrevaL@spokesman.com, or call (509) 459-5439.
---