Deaconess heart surgeon first in state to use new technique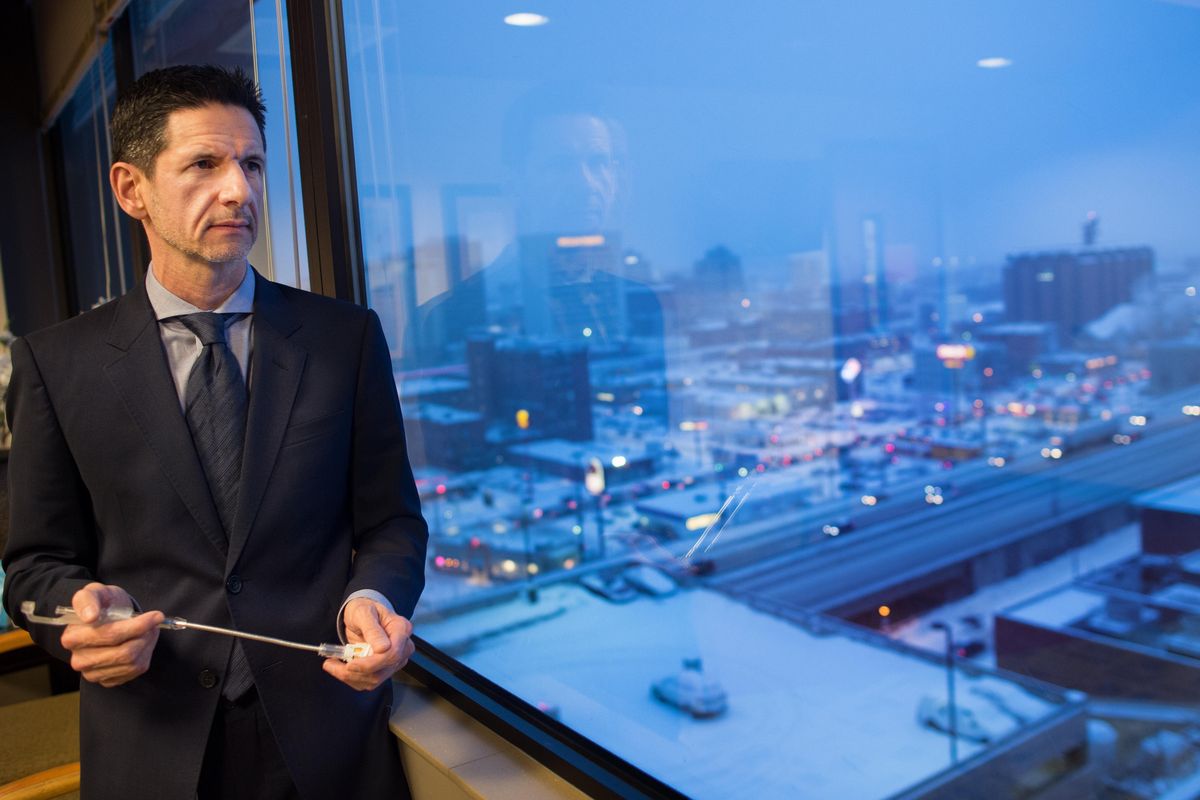 A Deaconess Hospital surgeon has become the first in Washington state to perform a heart valve replacement surgery using a new, less invasive technique.
Dr. Hassan Tehrani performed "sutureless" heart surgery on a patient in December, the first surgery since the Food and Drug Administration approved the procedure last August.
Heart valve surgery usually treats stenosis, a condition in which the valve has narrowed enough to obstruct blood flow. Heart valves open and close every time the heart beats, which adds up to more than 100,000 times per day.
"No valve that we've made on the planet can beat that," Tehrani said.
But after millions of beats over the course of a lifetime, heart valves wear out, resulting in a condition called stenosis. Over time, that can lead to pain, fatigue and shortness of breath.
Valve replacement surgery puts an artificial valve inside a patient's heart, allowing it to keep operating normally.
Traditionally, valve surgery involves sewing a new valve onto the heart. Because a surgeon has to get hands and tools for sewing inside the chest cavity, the procedure requires a large incision and more time on a heart and lung machine, which breathes for the patient.
In a sutureless procedure, the surgeon uses a rod to place a slightly modified valve where the aorta connects to the heart. A small balloon on the rod inflates, pushing the valve into place without using stitches.
Because the tools are smaller, the surgery can be done more quickly, improving outcomes. In a sutureless procedure, a patient often spends half as long on a heart and lung machine as they would during a traditional valve surgery.
"We don't have to open up the patient as much as we used to," Tehrani said.
Tehrani is originally from the United Kingdom and assisted on sutureless heart surgeries while practicing there. The technique has been used in Europe for years.
Tehrani said some surgeons shy away from new techniques because they're comfortable with what they've been doing for years. But the surgical technique doesn't change much with the sutureless procedure.
"The beauty of it is in the technology," he said.
A sutureless valve costs about $12,500, versus $7,500 for a regular replacement valve. Tehrani said the hospital charges patients or insurance companies the same amount for valve surgery, regardless of the type of valve used. Deaconess absorbs the extra cost, he said.
Tehrani performs dozens of heart surgeries every year, about a third of which are valve replacements. He said he chose to be a surgeon because he likes seeing immediate results from his work.
"If you've done a good job you'll see it, and the patients will sort of bounce back very quickly," he said.
Not every patient's anatomy allows for a sutureless procedure. Sometimes, the newer valve technology doesn't fit well, for instance. But Tehrani said he's hoping to continue performing sutureless surgery as much as he's able to.
"At the end of the day we want the best results for the patient," he said.
---