Spokane Ag Expo expected to draw crowd of more than 6,000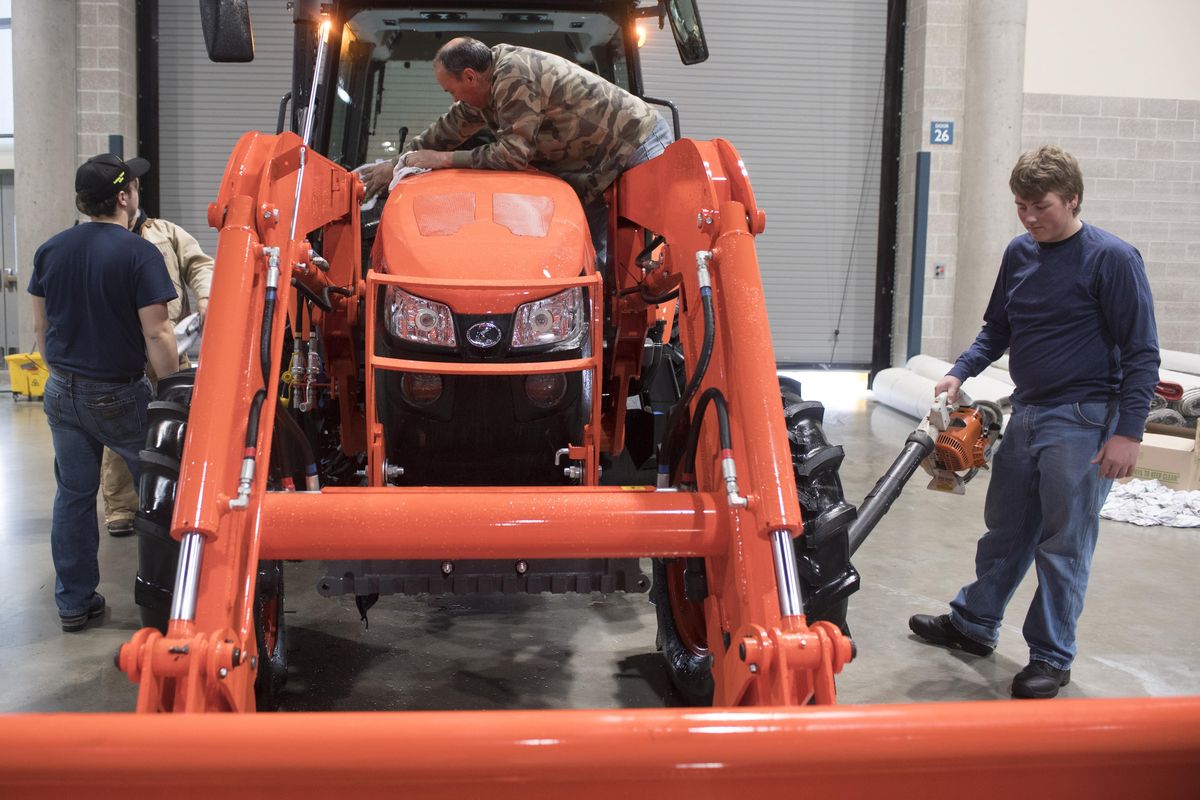 Melted snow dripped off rows of combines and tractors parked inside the Spokane Convention Center's exhibit hall.
The weekend snowstorm was a last-minute challenge for organizers of Spokane's 40th annual Ag Expo, which opens this week. But thanks to timely plowing, drivers were able to get the machines into the exhibit hall without mishap.
This year's Ag Expo will feature new designs from manufacturers, who are constantly adding features to combines and other equipment.
Farm technology now changes so much each year that event organizers are careful never to recycle pictures of older model tractors or combines on their marketing materials.
"The farmers notice it," said Ag Expo board member and site manager Brad Hoyt.
The convention center's 120,000-square-foot exhibit hall will be full with more than 300 vendors.
Six will be honored this year as 40-year exhibitors who have been with the expo since the beginning: Adams Tractor, Agco Corp., Capital Press, CASE IH, Cummins Northwest LLC and Northwest Farm Credit Services.
The Pacific Northwest Farm Forum will host seminars throughout the expo on topics ranging from pesticide regulation to estate planning.
Show director Myrna O'Leary expects a seminar on "falling numbers," a measure of wheat grain quality, to be especially popular. The talk at noon Wednesday examines how the increased presence of an enzyme in local grain is reducing wheat quality in the Northwest.
More children are expected to attend this year through Future Farmers of America field trips, O'Leary said. The expo includes a career fair with more than 20 exhibitors, who can show students the diversity of careers available in agriculture.
"A lot of kids don't realize you can be a banker and still be in the ag field," O'Leary said.
A new child-focused feature is the Kids Creative Corner, which will display artwork from students under 12.
The event is bittersweet for O'Leary, who's been running the expo for 29 of its 40 years. She's planning to pass the job off to a new director later this year and will stay on to train that person at next year's show.
After that, she said, she's going to retire and let other people handle the yearlong work of planning the show.
"I may have to move out of the city for a couple years," she said with a laugh.
---