Then and Now: Spokane's Felts Field had one of the nation's first National Guard aviation units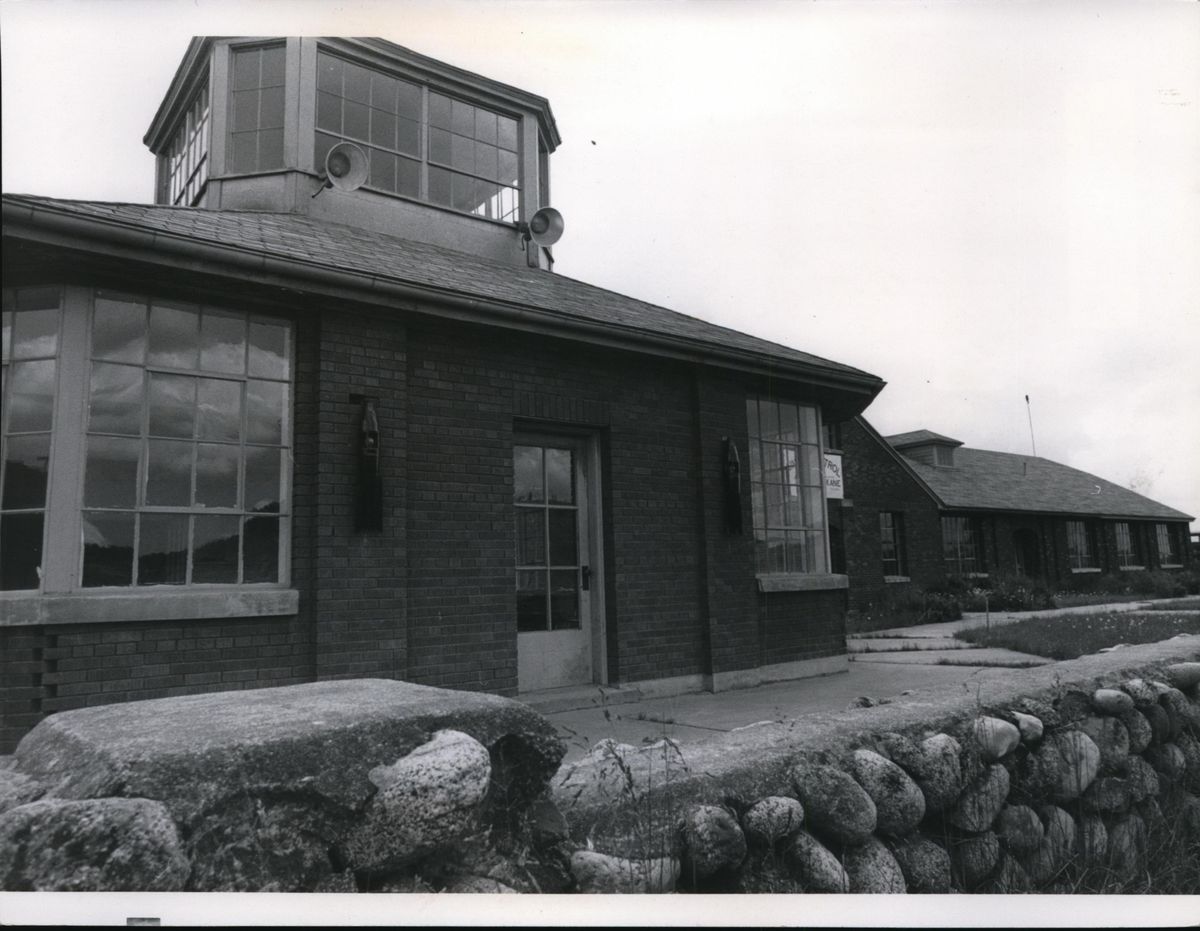 A lot of aviation history took place at Spokane's Felts Field. There were daring barnstormers, exciting air races and dangerous first flights with more than a few lives lost in the attempts. But, less often mentioned, Felts also had one of the first National Guard aviation units in the country.
The city of Spokane lobbied the Washington National Guard to put a unit here and donated $10,000 toward a new building. In 1924, an old World War I unit was reformed as the 116th Observation Squadron, attached to the National Guard. The 116th began with DeHavilland DH-4 and Curtiss "Jenny" biplanes.
The unit was one of 29 observation squadrons added to the National Guard between 1921 and 1941.
A new brick headquarters was built at Parkwater airstrip in 1927, the year it was renamed Felts Field. The building was remodeled several times to add darkrooms, a tower and a large hangar. The pilots crisscrossed and photographed the region, processing their film in a darkroom at Felts. Their surveys, among other things, helped plan the future site of Grand Coulee Dam. Maj. John T. Fancher was the first commander.
As World War II started, the unit was called to active duty, with men and airplanes moving to Fort Lewis, Yakima and Hoquiam for coastal defense.
After the war, the unit became a fighter squadron, flying the P-51 Mustang to defend key installations in Eastern Washington, like the Hanford Engineering Works, which had just produced the plutonium for the Nagasaki bomb.
In 1948, most of the aircraft moved to Geiger Field, Spokane's new airport on the West Plains, for the longer runway and new facilities.
Again called to active duty in 1951 for the Korean War, 116th planes operated out of Moses Lake and Shepherds Grove, England. Returning home to Spokane, the named changed to 116th Fighter-Interceptor Squadron, ready for a Cold War attack that never arrived.
In 1976, the 116th became part of the 141st Air Refueling Wing, the ANG unit that flies side by side with the Air Force's 92nd Air Refueling Wing, flying the KC-135 tanker out of Fairchild Air Force Base.
– Jesse Tinsley
---