Post Falls high school girl killed when train strikes car at crossing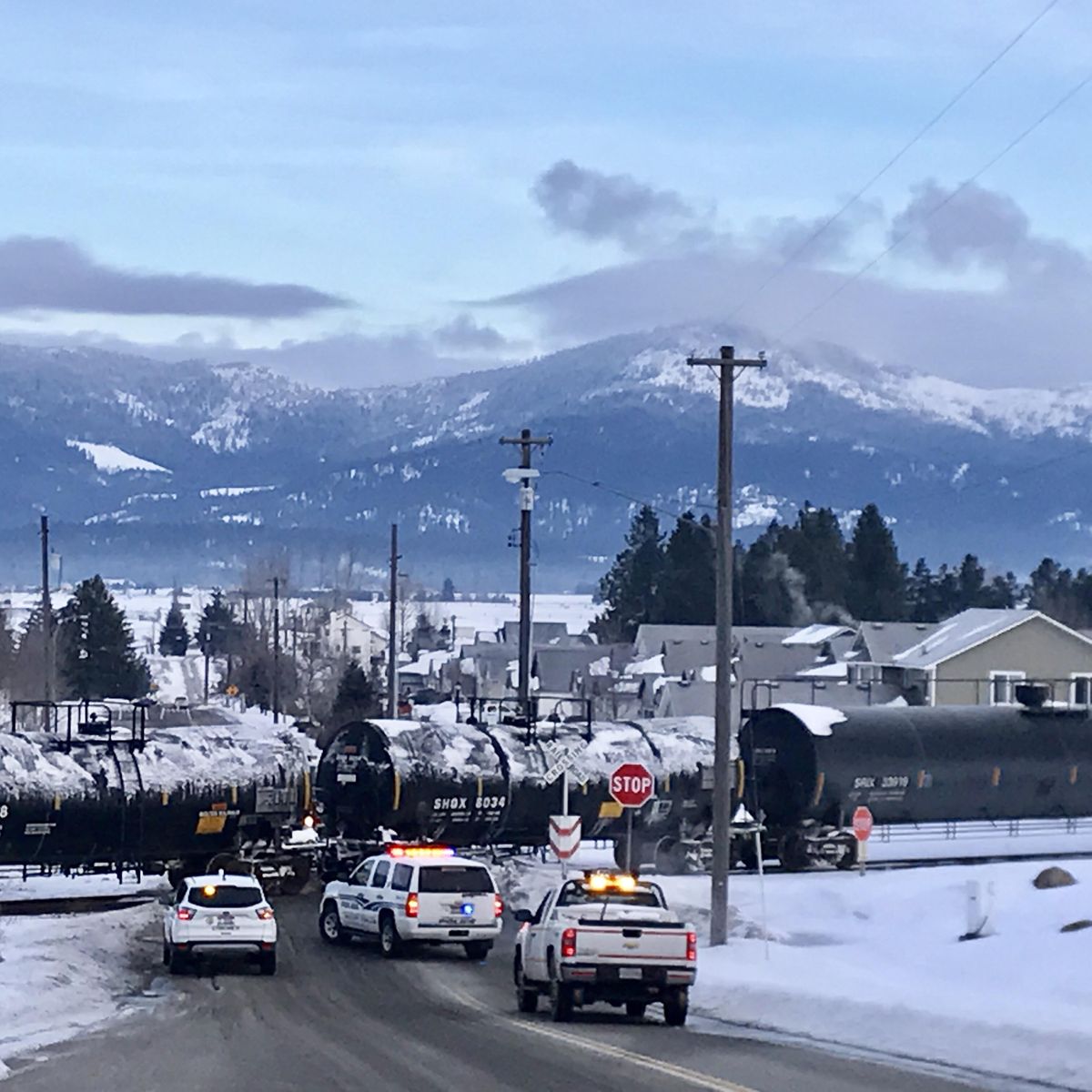 A 15-year-old girl died Tuesday morning in Post Falls when a train struck the car she was riding in at an uncontrolled crossing.
The driver of the car, Jacob Brockus, a 17-year-old Post Falls High School student, also suffered injuries and was taken to Kootenai Health hospital, said Post Falls Police Chief Scott Haug.
Brockus and the girl, Mikelli Villaseñor, were traveling north in a 1998 Chevrolet Malibu on Spokane Street about 6 a.m. when the train struck their car on the passenger's side. According to an Idaho State Patrol news release, the car first stopped at a stop sign and then attempted to cross the tracks when the train struck it.
"Our understanding is they were en route to a school event," Haug said. "There's no indication that the car stalled on the tracks."
The railroad crossing does not have warning lights or gates. It was closed for five hours while police investigated.
Jerry Keane, superintendent of Post Falls School District, said the high school had a crisis team on site Tuesday to provide support to students and staff.
"We're all devastated," he said. "This is such a tragic thing for our school community."
Villaseñor and Brockus are both members of the high school jazz band and were scheduled to play at Tuesday night's girls varsity basketball game against Lewiston High School. The band, Keane said, decided not to play in light of the collision.
Keane said the two students were headed to another jazz band event early in the morning when they crashed.
Sue Harpine, who lives north of the train tracks on North Spokane Street, has been outspoken about the lack of safety equipment on the railroad crossing for years. She said she's called Union Pacific Corp., which owns and operates the railway, multiple times, begging them to install a gate or lights to warn people about the unsafe crossing.
"The thing is, that hill is a blind hill," she said. "You're coming down the hill and there's ice … you can try to stop all you want to, but in this weather and as icy as it was, it's so dangerous."
Since living at her current address for more than five years, she said she's seen about five accidents, most of which were weather-related.
"These were all minor slide-ins but it doesn't matter," she said. "There's just a whole bunch of things that need to be changed."
Justin Jacobs, a spokesman for Union Pacific, said it's not only up to the railway to install gates or warning lights, but an effort shared by the railroad and city, county, state and federal governments.
"It's dictated by federal program and up to the local municipality," he said. "I have no doubt we're part of that discussion, but it's a collaborative effort."
Travis Campbell, state coordinator for Idaho Operation Lifesaver, a nonprofit public safety organization that works to reduce collisions and fatalities at highway-rail crossings, said the Idaho Transportation Department had already identified the North Spokane Street railway crossing as an "area of incident" and had slated warning lights and gates to be installed sometime in the 2017 fiscal year.
"They have enough money to upgrade two crossings at a time each year," he said. "This was one of them that was chosen."
---