'Fake news' morphing from bogus stories to slam on mainstream media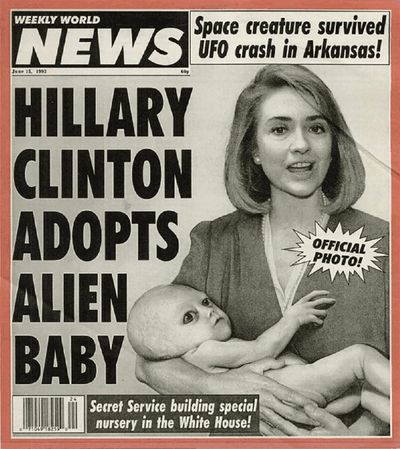 The concept of "fake news" has evolved quickly.
First it was false or misleading stories spread on social media in the run-up to the presidential election. There was a lot of talk about fake news swaying the election results, and while bogus news stories were shared widely, researchers at Stanford University and New York University concluded in January they didn't have outsize influence on the election results.
Since then, President Donald Trump has criticized some of the nation's largest and most prestigious news organizations as "fake news" on Twitter. And most recently, Trump dismissed negative polls as "fake news."
How did fake news get to such an important place in the body politic?
It's easy to blame social media
Hoaxes aren't new. A research scientist at Indiana University who created a tool to track how unsubstantiated claims spread online said he first noticed the trend during the Ebola crisis in 2014.
"We started seeing a lot of content that was spreading, completely fabricated claims about importations of Ebola, (such as) entire towns in Texas being under quarantine," Giovanni Luca Ciampaglia told the Associated Press. "What caught our attention was that these claims were created using names of publications that sounded like newspapers. And they were getting a lot of traction on social media."
It's easy to blame Facebook, Twitter and Google, because social media is the vector that carries fake news.
Some fake-news sites have legitimate-sounding sites, like DC Gazette and ABCNews.com.co. Others, like Nationalreport.net are satire, though that disclaimer isn't front and center on the website (instead, the label AMERICA'S #1 INDEPENDENT NEWS SOURCE is). And still others are conspiracy-minded enterprises like Infowars.com, which racks up a half-million unique visitors daily, according to Alexa.com.
Facebook and Google were criticized for not doing more to stamp out fake news stories before the election. In response, Facebook announced in December the company would make it easier for users to report links as fake news, then partnered with third parties to fact-check those stories.
Facebook rolled out the same procedures in Germany and France ahead of those countries' elections.
"We've focused our efforts on the worst of the worst, on the clear hoaxes spread by spammers for their own gain," Facebook Vice President Adam Mosseri wrote in a blog post.
'Fake news' used to discredit media, polls
President Trump's recent spate of tweets is taking the fake news issue in a new direction – using the term to try to discredit both mainstream media and opinion polls.
"Any negative polls are fake news, just like the CNN, ABC, NBC polls in the election. Sorry, people want border security and extreme vetting," Trump tweeted Monday. He also called both CNN and the New York Times fake news.
On Monday, a Trump official told a radio talk show host that the administration will continue to brand news organizations as fake news until the media stops attacking the president.
Sebastian Gorka, deputy assistant to Trump, told "The Michael Medved Show" that "There is a monumental desire on behalf of the majority of the media, not just the pollsters, the majority of the media to attack a duly elected president in the second week of his term."
Gorka added, "That's how unhealthy the situation is and until the media understands how wrong that attitude is, and how it hurts their credibility, we are going to continue to say, 'fake news.' I'm sorry, Michael. That's the reality."
On Tuesday, Kellyanne Conway, counselor to the president, told CNN's Jake Tapper that the global news organization isn't fake news, although the network and other media sometimes airs reports that "are not well-researched and are sometimes based on falseness."
Conway noted that the administration has "a high regard for the facts."
The solution is media literacy and information
Tools to alert users to fake news or to block fake news sites "are only helpful if people use them," according to the Associated Press.
And even though fake news as an issue has been in the news a lot in the last six months, "A lot of consumers are not savvy about it," said Larry Chiagouris, a marketing professor at Pace University who follows the fake news phenomenon.
Chiagouris believes we are at the "beginning of the beginning" when it comes to defining just what fake news is and how to combat it. But he and other experts say technological solutions are unlikely to get to the root of the problem, and that what's needed is media literacy among a more informed citizenry.
The real solution, he said, will start in school: "not college, grammar school."
Material from the Associated Press, the Washington Post, Politico and CNN was used in this report.
---