Big third quarter lifts Gonzaga women past LMU, 73-61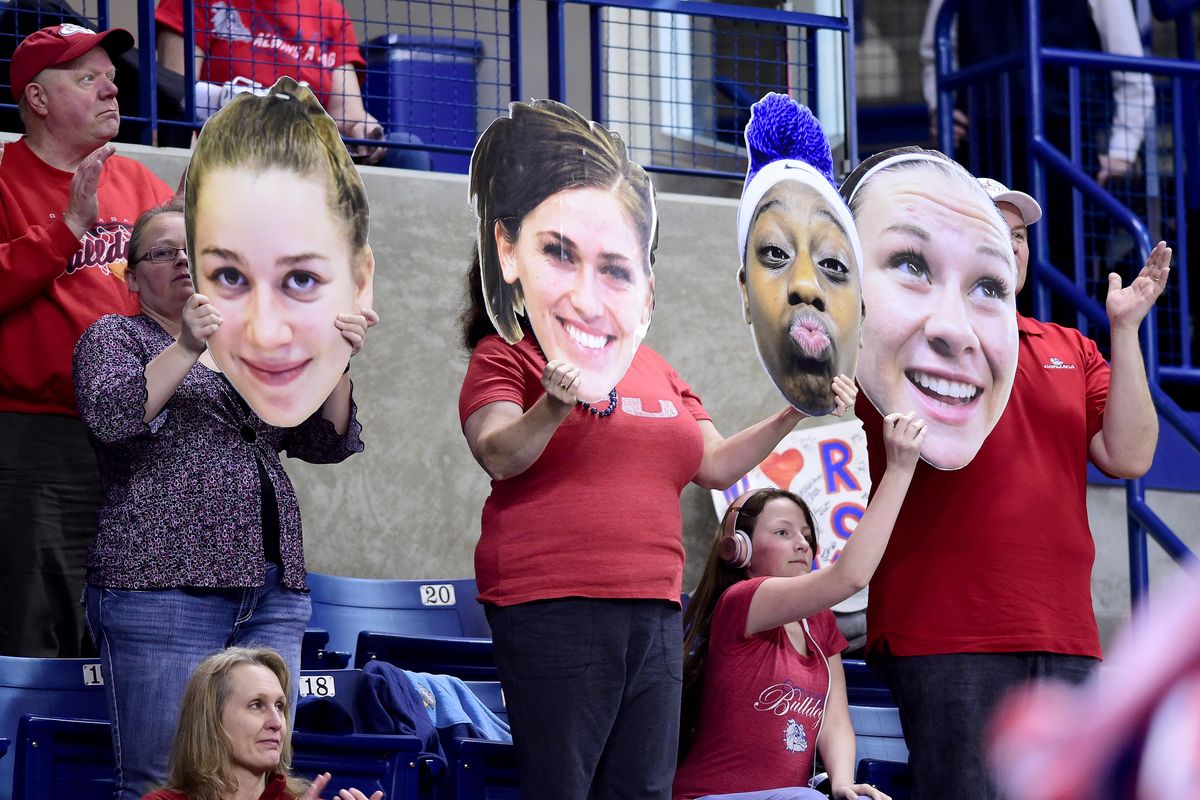 Gonzaga women's coach Lisa Fortier will gladly take a slice of the credit for that remarkable third quarter.
With her Bulldogs trailing Loyola Marymount by three at halftime Thursday night, "I actually got after them a little bit," Fortier said.
"I told them weren't playing our kind of basketball, that we were allowing them to dictate what we were doing on offense – and we weren't rebounding."
The Bulldogs repaid Fortier's words with some decisive action, enough to put away the Lions 73-61 in a testy West Coast Conference game at the McCarthey Athletic Center.
The Bulldogs stayed atop the WCC thanks to a 23-5 third quarter that was more effective than pretty.
LMU seldom gave up an easy bucket – that was the testy part – choosing to send GU to the line 12 times in the third quarter alone.
The Zags made 11 of those chances and shot better than 50 percent from the field to turn a 30-27 deficit into a 50-35 lead. GU also outrebounded LMU 24-13 in the second half.
The Lions never got closer than 10 in the fourth quarter, setting up GU for a Saturday afternoon showdown with Saint Mary's at the Kennel.
"We're going to enjoy this one," said Fortier, whose club improved to 20-4 overall and 11-2 in the WCC.
Defense was the key in the third quarter.
"When you're in the game you don't realize it," forward Kiara Kudron said. "Coach Craig (Fortier) said they only scored five points in the third quarter and some of us were caught off guard."
So were the Lions (11-13, 6-7), who couldn't find any offensive rhythm in the third quarter.
"We made them play to their weaknesses," Fortier said. "We made their shooters drive and their drivers shoot."
Neither team did much of either in the first half. At times, GU was as cold as the freezing rain that caused the school to send out an early-morning memo to fans that the game was still on.
The Bulldogs started slowly and didn't get a field goal until Emma Wolfram's rebound layin off a miss by Laura Stockton with 3:43 left in the first quarter.
LMU didn't mind fouling early, and GU stayed in the game thanks to an 8-for-11 half at the free-throw line.
The Lions went the entire half without getting to the line but were 13 of 35 from the field and outrebounded the Zags 24-19.
GU was 9 for 28 from the field in the first half and 1 for 6 from outside, yet trailed just 30-27 at halftime.
LMU chose to shut down forward Jill Barta, who came in averaging 17 points a game. They held her to eight, but that opened things up for Kudron, who had a game-high 14 points and nine rebounds.
"Whenever you have a great offensive player like Jill, other people get open," Kudron said. "I give credit to the team for finding me."
They also found guard Zhane Templeton, who got half of her 10 points in the third quarter and was 2 for 3 from long range.
Templeton admitted the Zags were looking ahead to Saint Mary's – "Sometimes with these teams, we have a tendency to do that."
---