Inland Northwest ski resorts cheer snowy season, steady crowds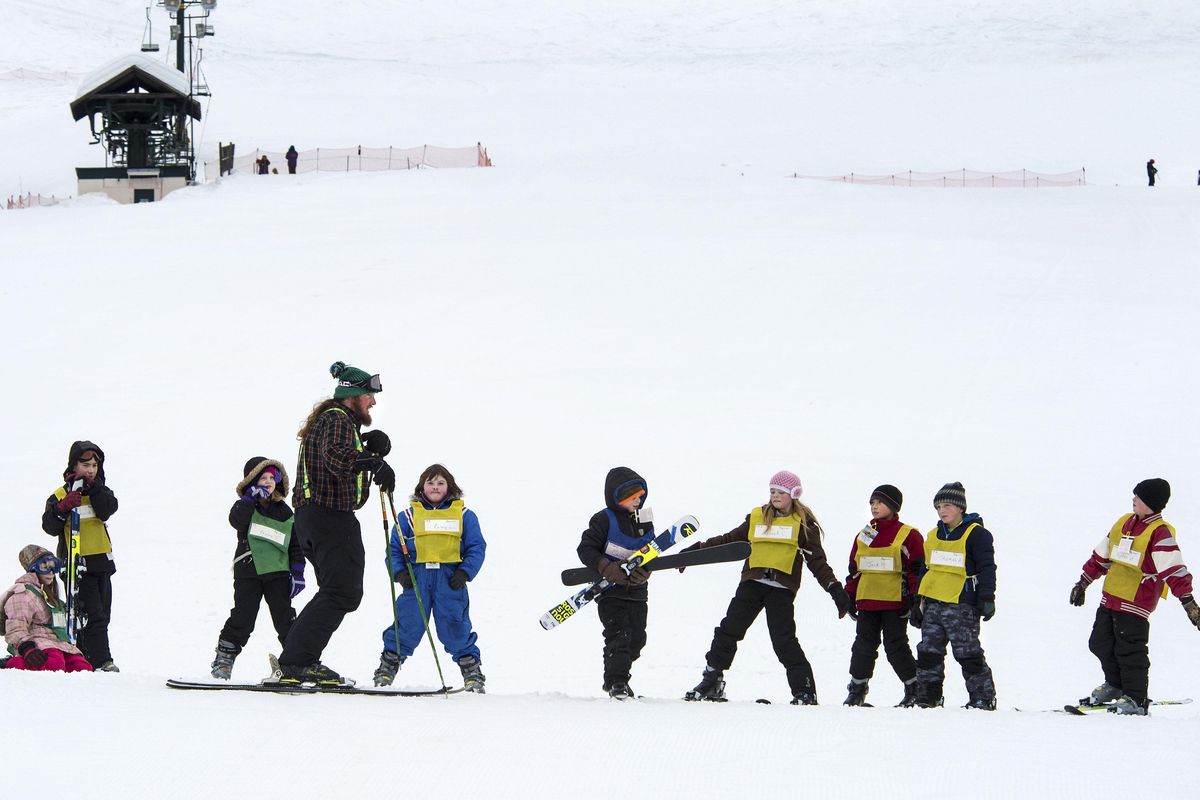 Steady winter storms and no sudden warm-ups are driving a busy ski season at the five resorts around Spokane and in North Idaho.
"It's been an incredible season. People are coming up in record numbers," said Brad McQuarrie, general manager of Mt. Spokane Ski and Snowboard Park. "It's just been phenomenal."
The resorts suffered one of their worst seasons two years ago because of poor snow conditions. Last year was better, but nowhere near as strong as this year is halfway through the season, resort managers said.
"It has been a great season so far. Great snow and good temps have made for a fantastic ski product," said Jeff Colburn, general manager of Silver Mountain Resort in Kellogg. Plus, "Snow in town helps remind people to grab their skis and boards and head to the mountains."
McQuarrie said skier visits are well above average, even with a snowpack that is below normal for the region. Cold weather has preserved the snow in the mountains. More importantly, all the snow in Spokane and Coeur d'Alene is driving visits to the slopes, he said.
"For anybody who has 2 feet of snow in their yard, there's no reason to believe the skiing isn't good," he said. "And you can't do much else besides go play in the snow."
Since its November opening, Mt. Spokane steadily has seen ideal conditions for skiers and snowboarders. "We're going to have another huge weekend – they just keep coming," McQuarrie said.
The season is consistent with the cooler, wetter weather that a La Niña winter brings, said Dig Chrismer, marketing manager for Schweitzer Mountain Resort, which opened the season with a new summit lodge.
"The conditions have been great, with snowfall when we needed it and then perfect temps that helped preserve the snowpack," Chrismer said. "The 58 inches over the first week of February was amazing, and so many people were thrilled with the conditions mountainwide. All in all, it's been a fantastic winter so far."
She said skier and snowboarder numbers this season are way up from two years ago. Compared to last year, Schweitzer is seeing similar numbers – average or above average, she said.
Some of the biggest snowfall this season has arrived just before weekends and holidays, boosting crowd sizes, Chrismer said.
"I think that with so much snow in the valleys, people are reminded on a daily basis that, 'Oh, yes, it's winter,' and that entices them to get up on the mountain to enjoy all the snow rather than just shoveling it out of their driveways," she said.
At 49 Degrees North Mountain Resort near Chewelah, this could be the best season in close to 10 years, drawing "huge" crowds, General Manager Eric Bakken said.
"Just one storm after another, well-timed," Bakken said. "Regular storms and cold temperatures, and really high-quality snow. We haven't had any warmups … it's just been soft snow all year."
The conditions prompted the resort to expand midweek operations for access to all three basins this year. "We're running more lifts later now just because the crowds are big enough to demand it," Bakken said.
Lookout Pass Ski & Recreation Area on the Idaho-Montana border is seeing ticket sales up 12 percent over last year. Pre-season pass sales were up 28 percent, the resort said.
Despite a little rain earlier this week, lower temperatures and light snow were in the forecast leading into this weekend, said Phil Edholm, president and CEO of Lookout.
"We've got loads of snow," Edholm said. "We would like to remain open through April into May, but that all depends on visitation and snowpack."
Silver will end daily operations April 9, then host its Silver Saturdays the following two weekends. The season will end with the Leadman Triathlon, a ski-mountain bike-run race from the top of the mountain to the village.
Silver also is providing Cat skiing to the top of Wardner Peak each Sunday through the end of the season. It's free, but the resort asks for donations to help local charities.
Schweitzer will evaluate conditions in early March and decide then whether to extend its season through Easter weekend, April 15-16.
"There's always the possibility, but it really depends on what Mother Nature throws at us in the next couple of months," Chrismer said. "If we continue to see the great snowfalls, we would love to stay open longer. It's really a wait-and-see type of situation for us."
The season at 49 Degrees typically wraps up after Spokane's spring break, April 3-7.
Mt. Spokane also is likely to close after spring break, although if the snow and crowds are still strong, the resort may extend the season, McQuarrie said.
---