News > Spokane
Police gave officer desk duty for year after argument with suspect. He claims he had a bad back.
Feb. 10, 2017 Updated Fri., Feb. 10, 2017 at 9:15 p.m.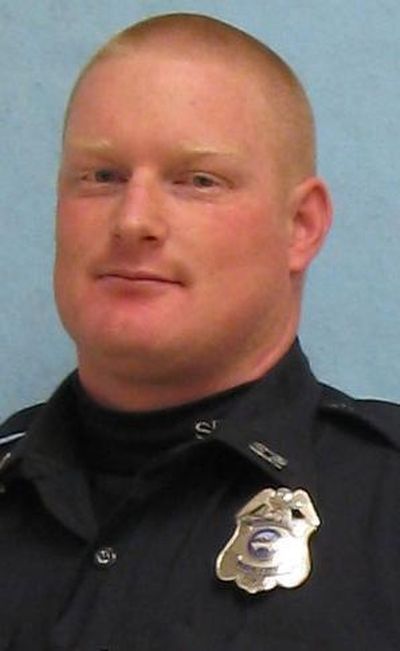 Spokane Police Officer Chris McMurtrey, who was removed from patrol duties after he had a profanity-laced confrontation with a suspect, claimed shortly after on a GoFundMe page that he was removed from his duties because of back problems.
The incident between McMurtrey and the suspect was captured on the officer's body camera in January 2016. Police Chief Craig Meidl said Tuesday that McMurtrey could not be disciplined based on the video because no policy exists that covers body-camera videos. But his superiors could reassign him and they did – putting him on desk duty and pulling him from the SWAT team.
A GoFundMe page to pay for McMurtrey's back surgery in Cyprus was launched in March 2016. The page, which was not set up by McMurtrey, lauded his service in the military and the police department and listed his awards and certifications. It also stated that the full disc replacement surgery McMurtrey needed was not offered in the United States.
About a month after the fundraising effort began, McMurtrey left a comment on the page attributing his work status to the condition of his back.
"Those who know me and work with me know that I can no longer work patrol and have been taken off active duty on the SWAT team," he wrote. "I am not able to ski, work my regular job or do anything I love to do without severe pain."
Police spokesman Officer Shane Phillips confirmed Thursday that McMurtrey's behavior as shown on the body camera footage was the sole reason he was placed on desk duty.
The GoFundMe page lists the surgeon performing the surgery as Dr. Antoine Tohmeh, who works in Spokane with Northwest Orthopaedic Specialists. Tohmeh is also one of more than 30 surgeons in the country who is affiliated with the American Institute of Minimally Invasive Surgery and perform surgical procedures in Cyprus.
A representative of Tohmeh's office said the doctor uses surgical techniques for full disc replacement in Cyprus that he cannot use in the United States.
The fundraising effort on behalf of McMurtrey brought in nearly $32,000. Many of those who donated were police officers, including a $500 donation by Meidl and his wife, Lt. Tracie Meidl.
McMurtrey returned to patrol duty two weeks ago. He did not respond to several requests for comment.
Local journalism is essential.
Give directly to The Spokesman-Review's Northwest Passages community forums series -- which helps to offset the costs of several reporter and editor positions at the newspaper -- by using the easy options below. Gifts processed in this system are not tax deductible, but are predominately used to help meet the local financial requirements needed to receive national matching-grant funds.
Subscribe now to get breaking news alerts in your email inbox
Get breaking news delivered to your inbox as it happens.
---