Spokane Arena gets creepy and crawly with touring Cirque du Soleil show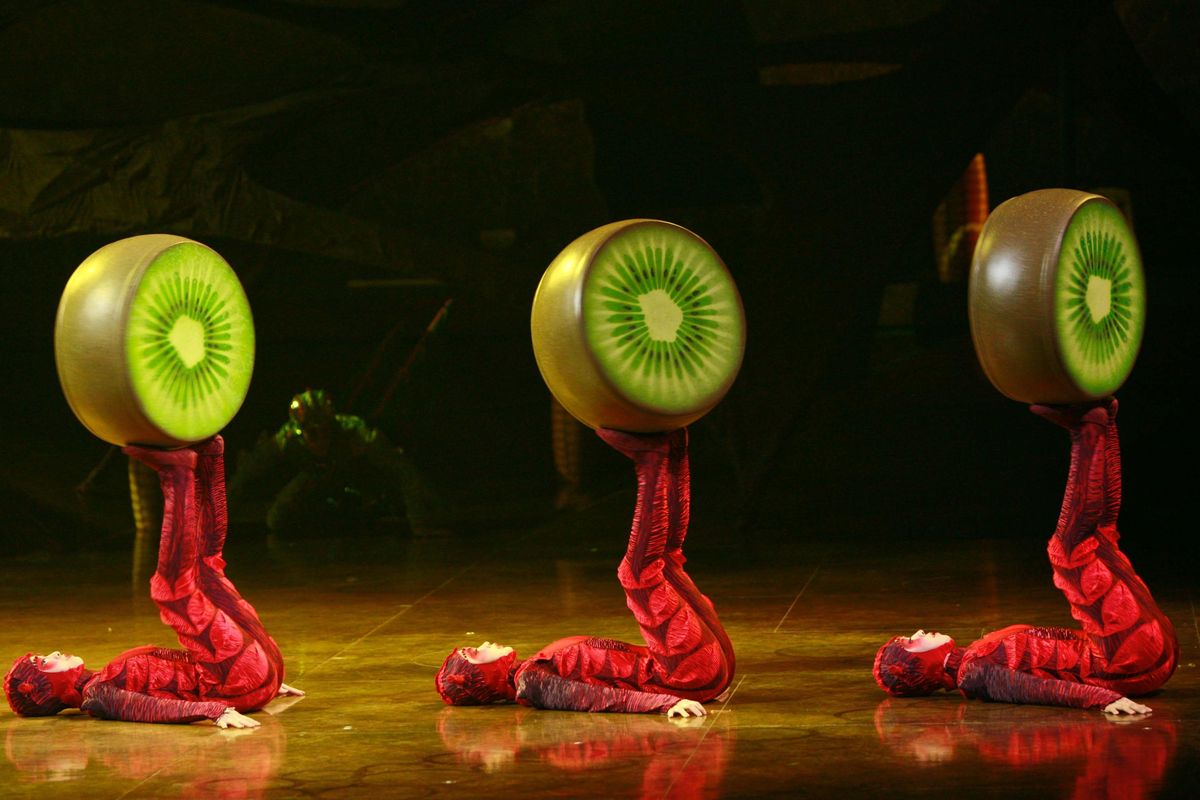 If you've ever seen a production by the world-renowned circus troupe Cirque du Soleil, you know a whole lot of talent is required to put on the average show. But it takes just as many moving parts to actually get a new Cirque du Soleil program off the ground, especially when it's one of the company's many touring productions.
One of those shows, titled "Ovo," swings into the Spokane Arena next week with a fleet of nearly 100: Half of those people will be the artists on stage, and the rest includes a crew of technicians, managers, assistants, drivers and caterers.
"It's kind of stressful, and it's a lot of work," said Nicolas Chabot, touring publicist for "Ovo." "We've got 19 trucks and 175 suitcases of personal stuff, and we travel from city to city every week."
Spokane will be 36th city that has hosted this show thus far, and the troupe will be hitting the area after a two week break from the road. Chabot, who is based in Montreal, says this production is a perfect entry point for anyone who has never seen a Cirque du Soleil show.
"This show in particular is very accessible," he said. "There's a very easy storyline to follow, and it's very funny. It's one of the most family-friendly Cirque du Soleil shows I've seen. Both kids and adults will laugh through the whole show."
"Ovo" began life in 2009 as a traditional "big top" Cirque du Soleil performance, and last year it was reformatted for arena presentation. The story involves a colony of many different insects, which is visited by a strange blue bug carrying a huge egg on its back. Although the arrival disrupts the harmony of the colony, a romance develops between the interloper and a benevolent ladybug.
Like all Cirque du Soleil shows, "Ovo" is all about spectacle, flashy costumes and unexpected theatrics. Life inside the colony is bustling and kinetic: There are high-jumping crickets, acrobatic fleas, juggling fireflies and contortionist, wire-walking spiders. Some of the insects simply defy description and genetic categorization.
"I know it's cheesy to say, but you have to expect the unexpected," Chabot said of the show. "I've seen it probably 40 or 50 times, and I'm not bored. I still really enjoy it."
And as the large Cirque du Soleil crew continues its tour around the country, Chabot says that life on the road has a strange way of mirroring the content of the show.
"Living all together, 100 people on the road all the time, we kind of become like this community of insects," Chabot said. "We all have different backgrounds and come from different countries. We all have different stories and speak different languages. That's another challenge."
---