News > Idaho
Forest audit finds Idaho loggers following state rules
Sat., Feb. 11, 2017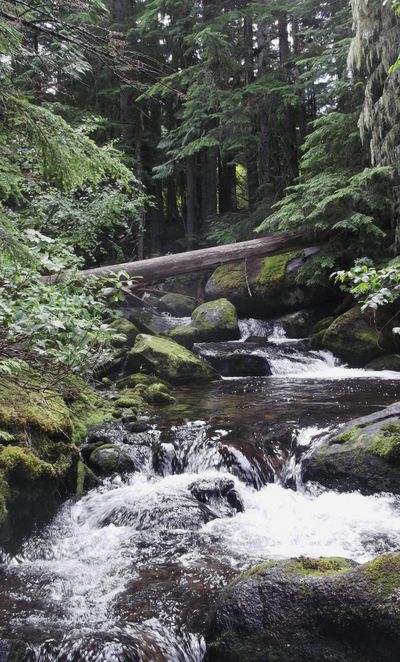 BOISE – Idaho's logging rules intended to protect water quality in streams inhabited by fish are effective and loggers are following those rules, state officials say.
The Idaho 2016 Interagency Forest Practices Water Quality Audit released late last week found an overall compliance rate of 96 percent at 62 randomly selected sites that include state and private lands, as well as federal lands under an agreement with the U.S. Forest Service.
The rules have "had a huge impact on improving water quality," said Gary Hess, Forest Practices Program manager for the Idaho Department of Lands. He visited sites with Hawk Stone, a surface water specialist with the Idaho Department of Environmental Quality, to conduct the audit.
The state created logging rules, called the Idaho Forest Practices Act, in 1974 following the 1972 passage of the federal Clean Water Act. Idaho didn't conduct an audit until 1984, and that year found a compliance rate of 82 percent. Since then, the audit done every four years has found a compliance rate above 90 percent each time. The 2012 audit was 98 percent.
In the most recent audit, one operation in southwest Idaho accounted for 15 percent of the total violations, skewing the overall results downward. But more than half of the sites visited had no violations, and many others had only one violation.
"What that tells me is that, for the most part, most people are in full compliance and there are a couple bad apples," said Stone.
The audit noted that the most common problem found in the most recent audit is loggers illegally burning grease tubes in slash piles. The next most common problem was loggers failing to stabilize dirt and road materials.
Stone noted that the audit, besides checking on loggers, is also a way to assess whether Idaho's rules are protecting streams. Rules include such things as keeping machinery a certain distance from streams and making sure roads are constructed properly.
Stone attributed the high compliance rate in part to economic forces driven by consumers who want to know that products they buy from stores come from forests harvested in an environmentally friendly and sustainable ways.
As part of that process, commercial logging operators work to attain certification by meeting standards set by the Sustainable Forestry Initiative, an independent, nonprofit organization.
Alan Harper is resource manager for Idaho Forest Group, which has five mills in Idaho and gets most of its timber from federal, state and private landowners.
"It's getting to the point, just about all the major purchasers of lumber, and even paper, they all require a certification from SFI," he said. "It's important for us to stay in business. Things aren't like they were 40 years ago. People really care about what we're doing."
Harper said that the company's sites are audited annually by independent third parties as part of the certification process.
The Idaho Department of Lands also does inspections of logging sites during the year.
Stone, conducting his first forest practices audit, said he was confident the 96 percent compliance found in the audit holds true for other logging sites throughout the state.
"When I was out in the field," he said, "the overwhelming impression I came away with was that the foresters – the people on the ground doing the work and coordinating it – were, if not perhaps enthusiastic, were entirely committed to following the rules."
Adds details, quotes. AP Photo pursuing.
AP-WF-02-07-17 2201GMT
Local journalism is essential.
Give directly to The Spokesman-Review's Northwest Passages community forums series -- which helps to offset the costs of several reporter and editor positions at the newspaper -- by using the easy options below. Gifts processed in this system are not tax deductible, but are predominately used to help meet the local financial requirements needed to receive national matching-grant funds.
Subscribe to the Coronavirus newsletter
Get the day's latest Coronavirus news delivered to your inbox by subscribing to our newsletter.
---
Subscribe and log in to the Spokesman-Review to read and comment on this story