This column reflects the opinion of the writer. To learn about the differences between a news story and an opinion column, click here.
Opinion > Column
Doug Clark: "Liberty" deserves a new state song, and I'm happy to oblige
Sun., Feb. 12, 2017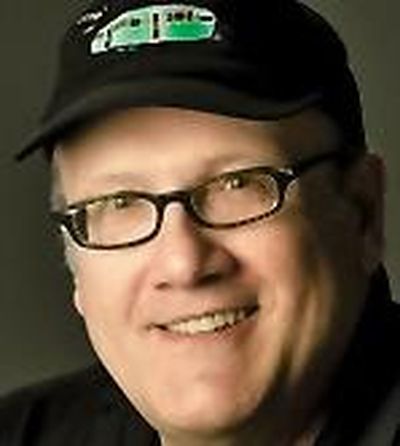 State Rep. Matt Shea, R-Pluto, and a few other jokers would chop Washington in half and turn the East Side slice of the pizza into a new 51st state.
Liberty, they want to call it.
According to House Joint Memorial 4000, the state of Liberty would contain 20 counties east of the Cascades.
Well I have some news for these clowns.
There's no way anybody's ever going to let this nonsense happen. Not until Shea and his flying monkeys come up with a much better new state song.
According to the "Support the Movement for the 51st State" Facebook page, the Liberty state song would be that Woody Guthrie chestnut, "Roll On Columbia," that I remember singing in first grade.
"Roll on, Columbia, roll on.
"Roll on, Columbia, roll on.
"Your power is turning our darkness to dawn.
"So roll on, Columbia, roll on."
Gag me. The only humans who still like that tune are the kilowatt-pimping executives at the Avista power company.
Come to think of it, wasn't "Roll On Columbia," also Pablo Escobar's theme song for the Medellin cocaine cartel?
Anyway, studies show that there's nothing more vital to a state than its song.
Look what happened to Washington. It's a well-known fact that we've been going downhill ever since 1985.
That's the year the Legislature ducked an opportunity to make "Louie, Louie" the official state anthem.
"Louie-Louie, oh no,
"Said we gotta go.
"Aye-yi-yi-yi…"
How cool would that be?
If the new state of Liberty is ever going to get the public's toes tapping, it needs to be represented by a much better ditty.
Fortunately for Shea, I have decided to donate my tunesmithing skills for the Liberty cause.
Not that I believe in it.
Come on. We need a new state like Spokane needs another Bridge to Hookerville.
I don't want to waste space regurgitating all of Shea's ridiculous past antics. Just remember that Shea is the rumormongering twerp who last September wrongly tried to link a triple murder to the Spokane County Sheriff's Office.
Do you want a guy like this involved in creating his own state?
No, I'm simply volunteering my skills for a payoff. In the unlikely event that Liberty comes to be, I expect to be given one of our lesser counties.
Klickitat, say. Or maybe Garfield.
So what song would send Liberty to the top of the charts?
There's only one choice, really. And that's to play the musical equivalent of the Nuclear Option.
The Beatles, I mean.
And so I sat down the other night and composed some poignant lyrics to go with Paul McCartney's soulful masterpiece, "Let It Be."
In syntax terms, "Let It Be" is a seamless fit with "Liberty."
On Thursday morning, I took my finished product into the studio where I met with my pal and guitar-slinging bandmate, Joe Brasch.
I stepped up to the microphone and sang the song along with a karaoke track. (My apologies to the Fab Four.)
Brasch worked the knobs and dials and sound levels that are all witchcraft to me.
A couple of hours later, a new-and-improved Liberty theme song was finished.
Not to be immodest, but I believe I plucked the very heartstrings of what Shea's secession scheme is all about.
Practically every radio-owning human knows the "Let It Be" melody. So feel free to sing along with the words as laid out below.
And with that I give you…
Liberty (sung to The Beatles tune, "Let it Be.")
Those Commies in Seattle, lookin',
Down their nose at you and me.
Matt Shea's got the answer, Liberty.
—-
Twenty counties gathered,
In a new East Side geography.
Welcome to our new state, Liberty
—-
Liberty. Liberty.
Lunacy. Lunacy.
Gonna make a new state, Liberty.
——
Listen all you Christian people,
Break the chains of tyranny.
A brand new day is dawning, Liberty.
—
Guns 'n God 'n paranoia,
Makes a toxic recipe.
Fight the New World Order, Liberty.
—
Liberty. Liberty.
Lunacy. Lunacy.
We will arm the border, Liberty.
—
Liberty. Liberty.
Lunacy. Lunacy.
Separate the bathrooms, Liberty.
—
(SOLO)
—
Liberty. Liberty.
Lunacy, yeah, Lunacy.
Sing a song of statehood, Liberty.
—
Olympia ignores us,
We've got Opportunity.
Standing strong together, Liberty.
—
And though we may be mocked and rattled,
We will have our victory.
Such a precious pipedream, Liberty.
—
Liberty, Liberty.
Lunacy, yeah, Lunacy.
Socialists ain't welcome, Liberty.
—
Liberty, Liberty.
Lunacy, yeah, Lunacy.
Better have your Green Card, Liberty.
—
Liberty, Liberty.
Lunacy, yeah, Lunacy.
It's a state of mind our, Liberty.
—
---
---