Study: Idaho a safe place to date online, Washington less so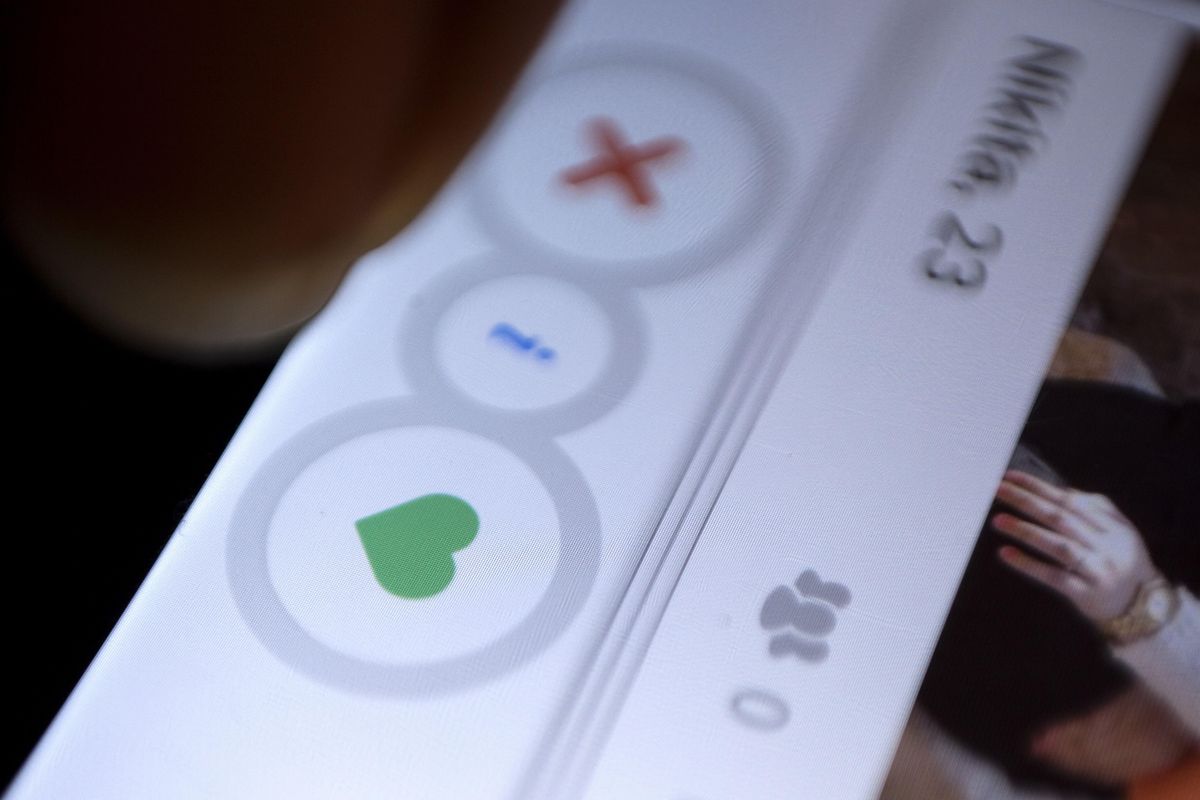 Online dating applications often are a staple of single people's phones.
Apps like Tinder, Bumble, OkCupid, Match.com, Grindr, or Christian Mingle, host millions of users all looking to meet that special someone.
In 2015, about 15 percent of American adults said they used online dating sites or mobile apps, according to data collected by the Pew Research Center. It's even higher for 18- to 24-year-olds, at 27 percent.
A further 59 percent of Americans said online dating was a "good way to meet people," and most young people know someone who uses online dating to meet and mingle.
All of this dating going on between apparent strangers begs the question: Is it safe? According to Safewise.com, a home safety and security website, it might not be – depending on where you live and your definition of "unsafe."
In a report published by the company and co-sponsored by Highspeedinternet.com, states were ranked on how safe they were to date online by comparing cybercrime data from the U.S. Department of Justice, crime statistics from the FBI's Uniform Crime Report and sexually transmitted disease rates compiled by the Centers for Disease Control and Prevention.
The report, titled "The safest (and most dangerous) states for online dating," showed that states with higher crime rates and more STDs ranked lower on the list, while states in the inverse ranked higher.
Idaho, with a population of roughly 1.7 million and a median age of about 34, ranked fifth overall. Meanwhile, Washington, with a much higher population of about 7.2 million and large urban centers like Seattle, Tacoma and Spokane, where crime is higher than in rural areas, ranked 19th.
Whether that means Washington is inherently more unsafe than Idaho is in the eye of the beholder. For law enforcement officials in Spokane, their eye isn't seeing much of anything stemming specifically from online dating.
"We just don't get a lot of calls on this," said Shane Phillips, an officer and spokesman for the Spokane Police Department. "Sure, every now and then we wind up with a restraining order needed. But it doesn't necessarily rise to any sort of alarming level."
Even officers at local colleges, like Gonzaga University or Eastern Washington University, haven't noticed anything particularly "unsafe" about online dating.
"I'm not aware of anything unsafe," said EWU Police Chief Tim Walters. "But obviously we would encourage our students to proceed with caution when they're doing those types of dating services."
Assault not tracked based on how people met
Sexual assault is a significant issue, whether spurred by meeting online or not.
According to a 2011 CDC survey, an estimated 1 in 5 women in the United States have been raped. And a majority of rapes and sexual assaults go unreported, according to the National Institute of Justice.
Phillips and Walters agreed that some of these statistics could be attributed to people meeting online, though law enforcement doesn't track assault based on how the people first met.
The same CDC survey reported that nearly half of women who took the survey have experienced some sort of sexual violence in their lives. And most of these victims knew their assailant.
In terms of sexually transmitted infection, it's on the rise in Spokane County. Reports of chlamydia in the county have more than doubled since 1996, and nationally, about 1.5 million Americans were infected in 2015.
But health officials at the Spokane Regional Health District attribute the increase in sexually transmitted infections to better screening and technology – not to people practicing unsafe sex.
"Most places are now using more technology," said Kirsten Duncan, a health district disease intervention specialist. "And more people are getting tested."
The Safewise report did find a correlation between rates of sexually transmitted diseases and states that require school-based sex education: The states without sex education tended to be ranked lower on the list.
Awkward or embarrassing encounters more likely
Many people who have dates with their online admirers end the night not with a new love, but with an embarrassing or creepy story to share with friends.
Spokane resident Megan McLean met a guy on Tinder a few years ago and decided to join him for drinks at a downtown Spokane watering hole. When he showed up 30 minutes late and clearly drunk, she started to get bad vibes, but as an optimist, "decided to go through with the drinks anyway."
"As we began to talk, I realized he hated his job, his parents and pretty much everything," she said. "He then started switching between insulting my job and calling me 'robot lady,' with wanting to sit closer to me and asking me if I liked him. As he got drunker and the tablecloth slipped further in his lap, I decided the date was over."
She excused herself from the table and went to the bathroom while looking for a way out. She said she cornered her waitress and told her, "I need out of this bad date."
She made it out. But it didn't stop her from continuing to date online.
"By the time he realized I wasn't coming back, I was safely in my car headed home," she said. "He sent me many nasty text messages that just got blocked."
---