News > Features
7 presidential television, film favorites for the holiday weekend
Fri., Feb. 17, 2017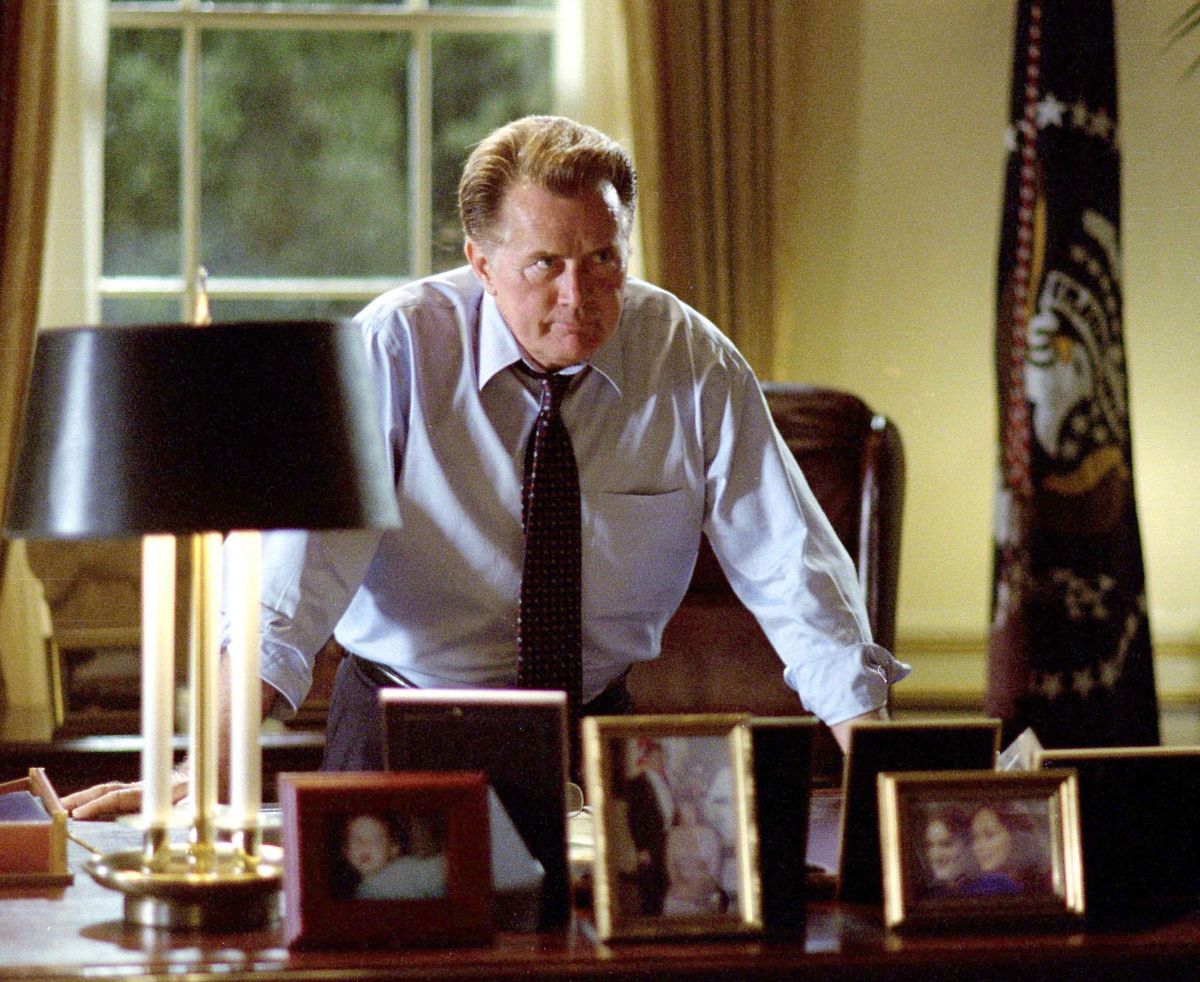 Martin Sheen (Warner Bros.)
It's President's Day weekend. We thought we'd celebrate with a film festival of sorts, featuring memorable performances on the big and little screens of American presidents – real and fictional. As we started brainstorming, it occurred to us that this is a more difficult task than it initially seemed. The list of notable screen presidents is long. Here are 7 of our favorites.
1. Julia Louis-Dreyfus, "Veep." Louis-Dreyfus has won five straight Emmy Awards playing Selina Meyer, the vice president who ascended to the Oval Office, only to be kicked out on a technicality. This viciously funny political satire returns to HBO in April for a sixth season, picking up with Meyer post-presidency.
2. Daniel Day-Lewis, "Lincoln." This brilliant English actor has won three Oscars, including one for his starring role in Steven Spielberg's 2012 drama about the 16th president. He brought his trademark intensity to the role, embodying the famous man unlike any other performer before. As A.O. Scott noted in his review of the film in the New York Times, Day-Lewis "eases into a role of epic difficulty as if it were a coat he had been wearing for years. It is both a curiosity and a marvel of modern cinema that this son of an Anglo-Irish poet should have become our leading portrayer of archaic Americans."
3. Frank Langella, "Frost/Nixon." I like that Langella didn't try to look anything like Richard Nixon in this 2008 Ron Howard drama. But what I loved – and what earned him a well-deserved Oscar nomination – was how he was able to become Richard Nixon. The familiar stooped posture, haunted isolation behind his eyes, the timbre of his voice. Honed by two years of playing the character on Broadway and in London, Langella's screen performance is a marvel.
4. Paul Giamatti, "John Adams." This 2008 HBO miniseries, based on David McCullough's biography, rightly earned Giamatti an Emmy for his performance. The series follows Adams from 1770 and the American Revolution through his presidency and afterward. Through it all, Giamatti captures the strength and flaws of America's first one-term president.
5. Morgan Freeman, "Deep Impact." Remember 1998, when not one but two movies depicted asteroids hurtling through space toward Earth? One of those films was goofy space cowboy action yarn with music by Aerosmith. The other, "Deep Impact," is a more thoughtful and serious film. And through it, Morgan Freeman's President Tom Beck is there, urging calm, and pledging to rebuild. And really, if the world as you know it is going to end, don't you want to hear about it from the Easy Reader?
6. Harrison Ford, "Air Force One." Because sometimes, you need an American president who can kick some Russian butt. "Get off my plane!"
7. Martin Sheen, "The West Wing." Josiah "Jed" Bartlet, as created by Aaron Sorkin and fleshed out by Sheen, was a staunch Catholic and a progressive Democrat at a time when the real White House was occupied by President George W. Bush. Sure, the series was a hefty dose of liberal wish-fulfillment, but it also was quite entertaining and at times moving.
Local journalism is essential.
Give directly to The Spokesman-Review's Northwest Passages community forums series -- which helps to offset the costs of several reporter and editor positions at the newspaper -- by using the easy options below. Gifts processed in this system are not tax deductible, but are predominately used to help meet the local financial requirements needed to receive national matching-grant funds.
Subscribe now to get breaking news alerts in your email inbox
Get breaking news delivered to your inbox as it happens.
---