Marketing > Sponsored
One Day University returns to Spokane March 11
Event brings in country's top educators
Mon., Feb. 20, 2017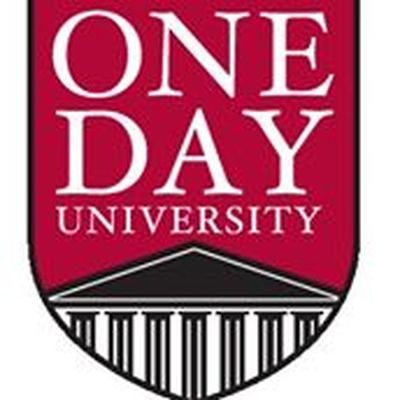 Steve Schragis is looking for the right audience: one that is interested in reliving the college experience without all the drudge work of studying, homework, and exams.
Welcome to One Day University.
Founded in 2006, One Day University is a unique creation. Described by Forbes magazine as "The Fast, Fun Approach to Adult Ed," it offers a full day of lectures, each covering an intriguing range of subjects, taught by what Schragis calls "the best professors in the country."
Example: On March 11, One Day University will hold an all-day event at the Spokane Convention Center. Of the four hour-and-15-minute-long courses, which will run back to back, one will be taught by noted psychology professor Catherine Sanderson.
According to Schragis, "Sanderson is hands-down the most popular professor in the history of Amherst College. Kids line up for two days to get into her class."
Sanderson, whose session will address "The Science of Happiness," isn't alone. She will be joined by two other professors from top-tier East Coast schools – Columbia University's Michael Sparer ("Power and the Presidency") and Yale University's Marc Lapadula ("Four Films That Changed America") – along with Gonzaga University economics professor Kevin Henrickson ("When Rational People Make Irrational Decisions").
All four play into what Schragis describes as One Day University's appeal. The experience, he says, "is every bit as much about entertainment as it is about education."
That blend of entertainment and education has seen One Day University grow from five events annually in and around New York, to more than 200 events in 55 cities (including Spokane). And, says Schragis, nearly 70 percent of the attendees return.
"There's a certain demographic, age 50 and older, that is nostalgic for how they think they remember college," Schragis says. "They like the learning part."
One Day University, he says, "is like having a whole semester in a day but cutting out all the stuff that you don't want."
That learning comes courtesy of the talented faculty. "There's a fascination with what the really top professors at the top schools are like," Schragis says.
Gonzaga's Henrickson fits right in. His course promises an intriguing session blending economics and psychology. His thesis: Research has shown that people often make decisions based not on rationality but on "knee-jerk reactions … that often are detrimental."
Whatever the reasons for that non-rational behavior, Henrickson offers at least a ray of hope.
"We've started looking at ways to maybe reformat how to deal with things, whether it's saving for a 401K, quitting smoking or ordering meals, to help make better decisions."
One of those better decisions could include attending One Day University.
One Day University is returning to the Spokane Convention Center March 11. To register or learn more call 800-300-3438 or visit
onedayu.com/
. Using the code "LEARN" reduces the price from $195 to $115.
Local journalism is essential.
Give directly to The Spokesman-Review's Northwest Passages community forums series -- which helps to offset the costs of several reporter and editor positions at the newspaper -- by using the easy options below. Gifts processed in this system are not tax deductible, but are predominately used to help meet the local financial requirements needed to receive national matching-grant funds.
Subscribe now to get breaking news alerts in your email inbox
Get breaking news delivered to your inbox as it happens.
---