Ex-patients sound off in wake of doctors' $191M bankruptcy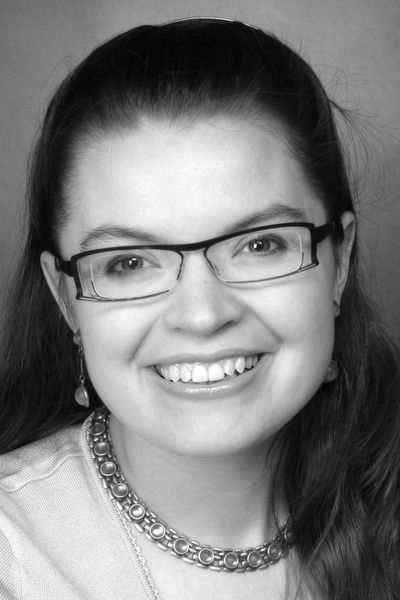 News of the $191 million bankruptcy filed by a pair of Spokane physicians lit up social media Tuesday as scores of former patients and clients traded stories of their business dealings with Dr. Debra Ravasia's medical practices.
Many patients praised the care they received from Ravasia, while others expressed frustration on Facebook about excessive testing, bills for appointments they never made and fighting collection agencies for unknown debts. One woman detailed how she believes her cancer was allowed to spread during the six months it took for her to get test results from Ravasia's practice.
Ravasia and her husband, Dr. Sajid Ravasia, who works as a psychiatrist for Providence Sacred Heart Medical Center, filed the Chapter 7 bankruptcy on Jan. 18. While they declared up to $191.2 million in potential liabilities to about 8,000 creditors, the entire case surrounds dealings with Dr. Debra Ravasia's businesses.
According to court records, Dr. Debra Ravasia owned both Northwest Health Summit and Ajuva Spa. She was the medical director and owner of Ajuva Medical Weight Loss, in which she helped set up programs for weight loss; and Ajuva Medical and Day Spa, which offered multiple services, including laser hair removal, skin care, massage and Botox.
One former employee, who asked that her name not be used because of a confidentiality clause she signed with Ravasia, said she left the company because she had concerns about how Ravasia was billing her clients.
"I think she is an amazing clinician," the former employee said. "But what I recall is a lot of implemented predatory practices to make up for the (billing) mistakes. She got stuck in this trap of … trying to come up with 'creative ways' to reimburse the clinic."
Despite the outpouring of concern, neither of the physicians have any active regulatory actions against them, according to the Washington Department of Health.
However, the former employee said she felt compelled to leave Ravasia's business because it was not complying with American Health Information Management Association standards.
"It didn't matter how many times I talked to her about it, it wasn't going to change," the former employee said. "She was pushing patients to do the testing, saying the insurance would cover it, then they ended up having all these bills that the insurance companies wouldn't pay."
A former patient, Jacqueline Hayward, 31, of Spokane, said Ravasia "was absolutely amazing and nice" but her business practices chased Hayward away.
"I worked for an insurance company and knew they were doing things that a lot of other offices weren't doing," Hayward said.
For example, Ravasia suggested that Hayward have some tests done. Hayward said she checked to make sure that those tests would be covered by her insurance, and Ravasia's office assured her they would be. "Then I got a $700 bill from them," Hayward said.
"They were planning on doing a surgery on me," she added. "But I didn't feel comfortable having them do surgery if they couldn't do my paperwork right."
The former employee said many of Ravasia's business issues were in her practices' dealings with Premera Blue Cross.
"Premera was requesting records. (Ravasia) wasn't complying," the employee said. "They ended up suspending her payments. They will probably go back three to five years and pursue all of the money they paid her … and the money they provided the patients, too."
The Ravasias' attorney, Dan O'Rourke, on Monday would not say what led to the Chapter 7 filing or why his clients believe they owe nearly $200 million to more than 8,000 creditors. He did not return a call left at his office on Tuesday.
According to court records, Dr. Sajid Ravasia made $495,000 last year and the couple listed about $1.5 million in retirement funds, which are exempt from bankruptcy proceedings. The Ravasias live in a home valued at $577,500, and they estimate that all of their furnishings, jewelry, clothes and pets inside the home are worth about $19,000, according to court records.
Last November, the couple signed over ownership of a $227,289 ski condo in Rossland, British Columbia, to another person. The Ravasias claim they owed $236,274 for the condo and "transferred it because (they) could not make payments or quickly sell."
Spokane attorney John Munding has been named as trustee for creditors, who will get a chance on Thursday in U.S. Bankruptcy Court to argue why the Ravasias owe them. Munding said Monday he is focused on what the physicians did with their assets prior to filing for bankruptcy protection.
One former patient, who asked not be named because of the sensitive nature of her illness, said she went to Ravasia's clinic 10 or 12 times in a four-month span in early 2016 for a number of tests for which the clinic billed thousands of dollars to her insurance.
One test, on the woman's neck, was administered in January, but Ravasia's clinic didn't call back with the results until June. That test found cancer in the woman's thyroid, the patient said.
"They waited six months to tell me. I thought it was a ploy to get me back in the office," the woman said. "I went to another doctor in Post Falls and it came back as thyroid cancer, and it had spread to my lymph nodes. I don't think it could have prevented it, but it may not have spread had Dr. Ravasia acted sooner."
Alice Galeotti, a Spokane real estate agent, said news of the bankruptcy brought back memories of the frustration she endured after she called Ravasia's clinic two years ago in the spring to set up an appointment. Ravasia's clinic said they couldn't get her in until September or October.
Galeotti instead went to a different doctor for the surgery she needed. "Then out of the blue I get a bill from (Ravasia's office) for $260. They said, 'Oh, you missed your appointment in October.' I said, 'I didn't set an appointment.' "
After months of bills, two personal visits, a $100 offer to make the bill go away, and dozens of phone calls, Galeotti still couldn't resolve the matter. Had the case gone to a collection agency, Galeotti said she was prepared to pay a lawyer whatever it took to win just on the principle of the matter.
"They were just trying to bill me for money that I did not owe," she said. "I couldn't believe the trouble it was causing me to try to get rid of a debt I did not incur."
---