News > Spokane
Coeur d'Alene physician faces two new felony charges connected to wife's drug ring
Feb. 23, 2017 Updated Thu., Feb. 23, 2017 at 10:39 p.m.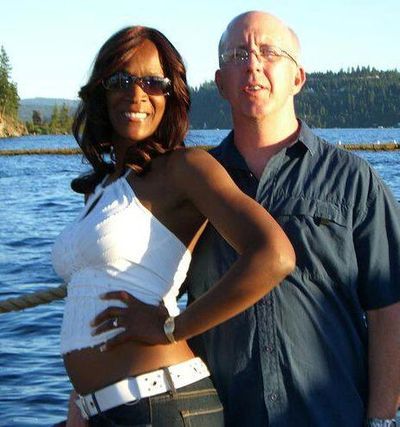 Federal prosecutors in Idaho have added new accusations of tax fraud against a Coeur d'Alene physician already charged with funneling money into the drug distribution ring that was operated by his wife, a Las Vegas stripper.
The allegations against Dr. Stanley Toelle, a 61-year-old gastroenterologist from Coeur d'Alene, relate to about $13,000 in money his wife, Loren Toelle, earned, along with a loan Stanley Toelle made to his wife's daughter, Sherlann Simon, to purchase a home.
Toelle's attorney, Nic Vieth, said Loren Toelle spoke to her stepfather, who is a certified public accountant, on whether she needed to declare her exotic dancing proceeds for tax purposes.
"He told her that with all of (her) travel and expenses and clothing, that it was a wash," Vieth said. "Now I have to hire a forensic accountant to look at how much G-strings cost. Awesome."
"The United States intends to present evidence in court that will substantiate the charges," said Traci Whelan, the assistant U.S. Attorney prosecuting Toelle. "But we are not going to comment on the particulars."
Stanley Toelle is the last of 11 defendants in the drug case. All others, including Loren Toelle, have pleaded guilty to the conspiracy, in which drugs were moved from Nevada and California to Idaho, Washington, Montana and North Dakota from 2009 until early this year.
The narcotics were sold in Coeur d'Alene, Spokane, Las Vegas, Missoula and parts of North Dakota, including Williston, Fargo, and in and around the Fort Berthold Indian Reservation, court records state. Loren Toelle admitted that she personally received $538,000 in proceeds from the illegal activity.
Stanley Toelle maintains that he had no idea that the thousands of dollars he gave Loren Toelle over the previous seven years were used to build up what she once posted as her "empire" that netted about $1.3 million from selling drugs.
Federal prosecutors are seeking forfeiture of that $1.3 million in cash along with Stanley Toelle's 4,700-square-foot house overlooking Silver Beach on Lake Coeur d'Alene, three homes in Las Vegas and eight vehicles.
The trial had been set for March 6, but earlier this month Vieth asked U.S. District Judge Lynn Winmill to move the trial date to sometime in May.
Vieth argued that he needed more time to coordinate the travel of up to 35 witnesses, which include Boxing Hall of Fame analyst Al Bernstein.
Winmill scheduled a hearing for Thursday to discuss the proposed delay.
Local journalism is essential.
Give directly to The Spokesman-Review's Northwest Passages community forums series -- which helps to offset the costs of several reporter and editor positions at the newspaper -- by using the easy options below. Gifts processed in this system are not tax deductible, but are predominately used to help meet the local financial requirements needed to receive national matching-grant funds.
Subscribe now to get breaking news alerts in your email inbox
Get breaking news delivered to your inbox as it happens.
---