News > Spokane
Fairchild's history finally found a home at Honor Point Military & Aerospace Museum
Sun., Feb. 26, 2017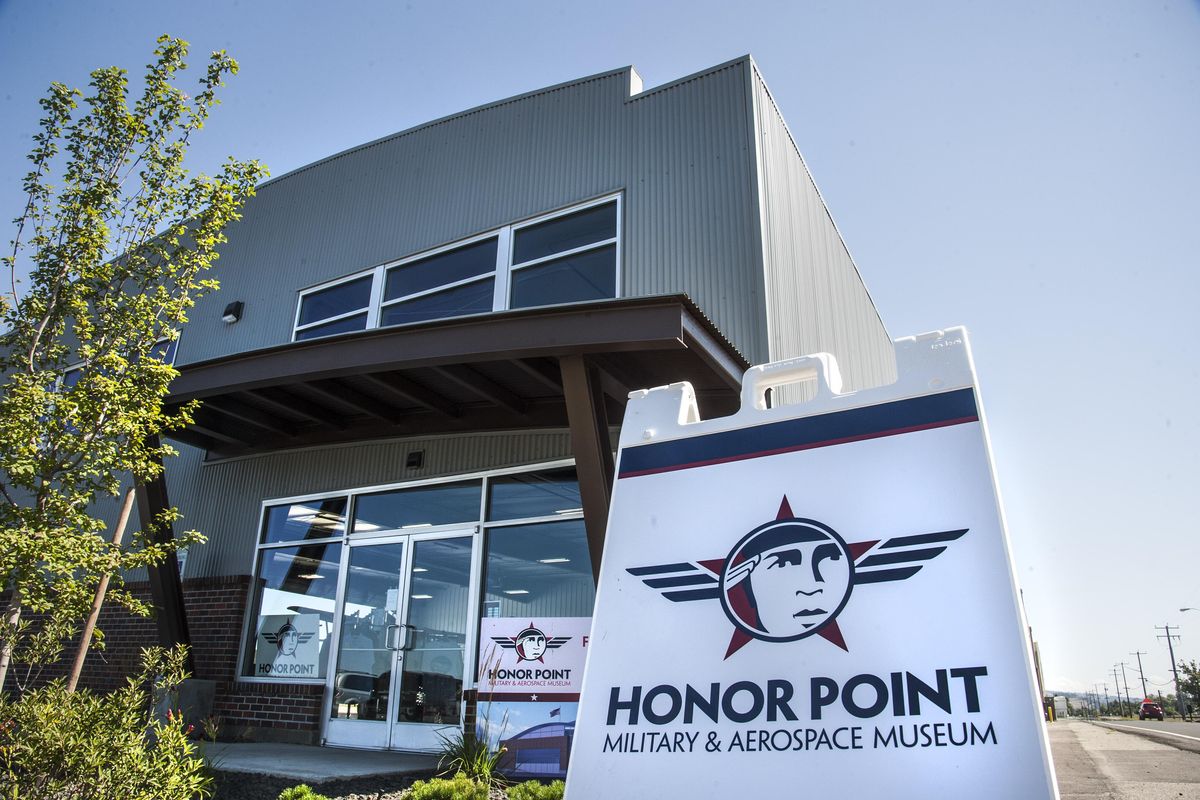 The new Honor Point Military & Aerospace Museum is now open at Felts Field. (Dan Pelle / The Spokesman-Review)
After more than a decade in limbo, a collection of items reflecting the heritage of Fairchild Air Force Base is on display in Spokane.
The Honor Point Military & Aerospace Museum opened in June to house a collection of uniforms and other pieces from Fairchild's history.
Fairchild's Heritage Museum closed in 2002 at the order of the Pentagon, leaving its thousands of artifacts without a home. Supporters of the project worked for years to create a new museum to honor both Fairchild and the region's other military history, so that the items – many donated by individuals over the years – wouldn't be lost to the region and its residents.
At one point, Congress stepped in to ensure the artifacts would stay in the Inland Northwest and not be shipped off to museums elsewhere, according to Spokesman-Review archives.
The 10,000-square-foot Honor Point museum houses vintage aircraft parked in the hangar, a Jeep, historic photos, uniforms and other memorabilia. Some of the items have a connection to Spokane and Eastern Washington.
The collection also includes items from the former Fort George Wright in northwest Spokane, Nazi memorabilia and military weapons. And vintage Stearman and Piper Cub aircraft belonging to a former commercial airline pilot are on display.
Tobby Hatley, project manager for the museum, told The Spokesman-Review when the museum opened that it's a beginning.
"This is the first time we've ever had a home and the first time some of this stuff has ever been on display, so we will continue to work with it and it will evolve, and become better and better as time goes on," he said.
Honor Point is not exclusive to the Air Force. The other branches of the military are represented in its displays.
Local journalism is essential.
Give directly to The Spokesman-Review's Northwest Passages community forums series -- which helps to offset the costs of several reporter and editor positions at the newspaper -- by using the easy options below. Gifts processed in this system are not tax deductible, but are predominately used to help meet the local financial requirements needed to receive national matching-grant funds.
Subscribe now to get breaking news alerts in your email inbox
Get breaking news delivered to your inbox as it happens.
---