Looking back: Mark Few, Gonzaga enjoy recent success at San Francisco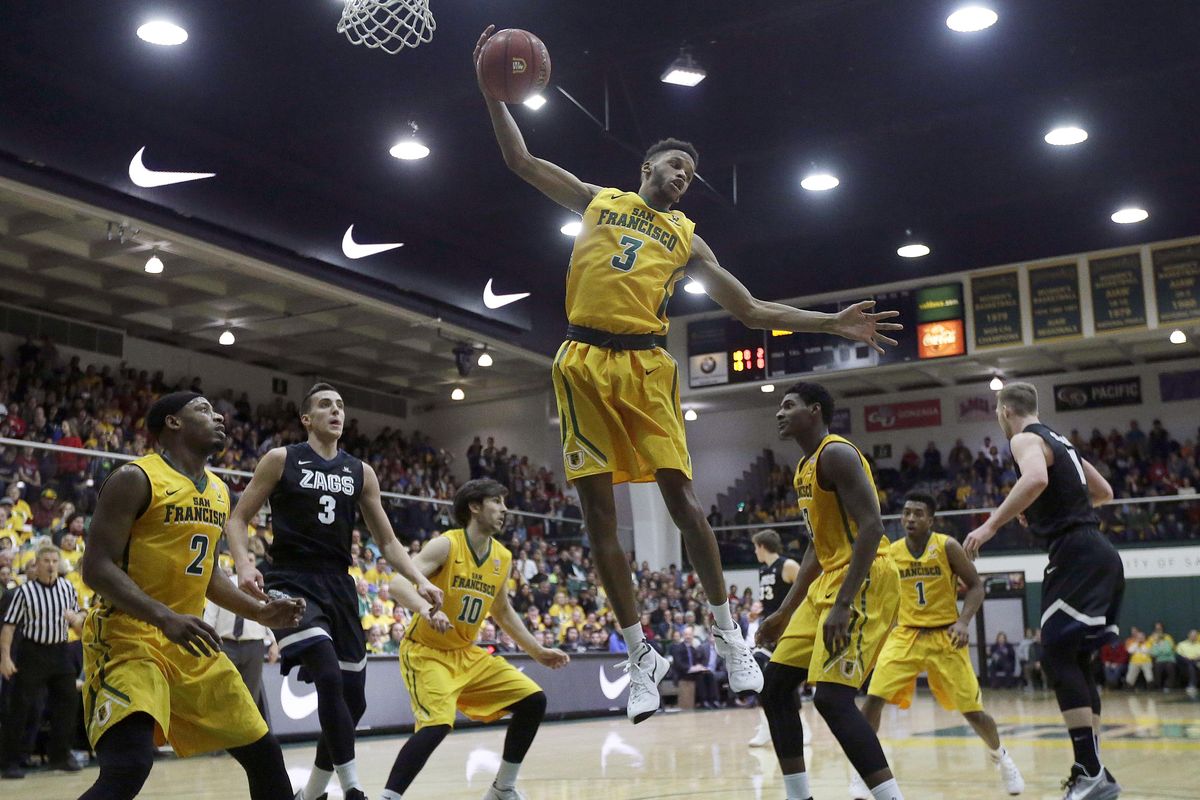 Gonzaga continues its stretch of road games with the 76th meeting against the San Francisco Dons on Thursday.
The Bulldogs have won seven straight against the Dons, and head coach Mark Few holds a 32-4 record over USF.
Kyle Wiltjer, Domantas Sabonis, and Silas Melson each scored 15 points and Josh Perkins added 13 points when GU defeated the Dons 86-48 in Spokane on January 30, 2016. The Zags were 15 of 37 from behind the arc in the win.
On January 2, 2016, the Bulldogs overcame a 16-point second-half deficit at San Francisco to win 102-94 in overtime.
Gonzaga's most recent loss to the Dons came on February 18, 2012, when the Zags fell 66-65 at USF. The Bulldogs are only 19-18 at San Francisco. In the last seven meetings at War Memorial Gymnasium the Zags are 4-3. Also, four of the last 10 games at USF have gone to overtime.
The Dons won by two in the first meeting in San Francisco on January 28, 1961. The final score was 64-62.
---