A&E > Entertainment
In a ho-hum year, a few films rise to the top of the heap
Thu., Jan. 5, 2017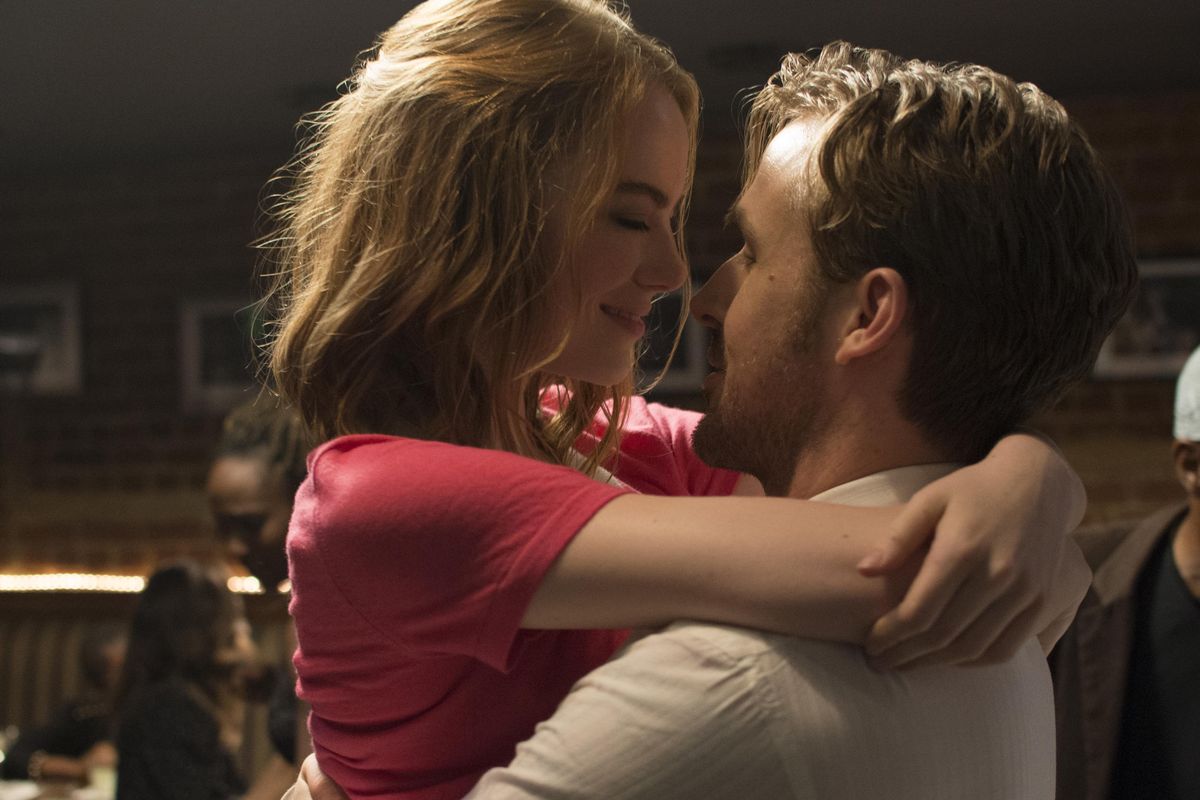 This image released by Lionsgate shows Ryan Gosling, right, and Emma Stone in a scene from, "La La Land." The film was nominated for a Golden Globe award for best motion picture musical or comedy on Monday, Dec. 12, 2016. The 74th Golden Globe Awards ceremony will be broadcast on Jan. 8, on NBC. (Dale Robinette/Lionsgate via AP) ORG XMIT: NYET116 (Dale Robinette / AP)
As far as movies go, 2016 was a pretty ho-hum year up until its final few months. The first half of the year was mostly a dead zone, the summer offered one bloated, mega-budget disappointment after another, and some of the biggest critical darlings and Oscar hopefuls ("Silence," "Jackie," "20th Century Women," "Paterson," "Elle," "Toni Erdmann") have yet to hit Spokane theaters.
But the few great films of 2016 are among the best I've seen in a decade. Here are my selections for the 10 best films released in the last year.
1. "Moonlight" – If the primary function of cinema is to let us experience the lives of others, then films like Barry Jenkins' revelatory "Moonlight" are the reason we go to the movies. Structured as a triptych, the film follows Chiron, a black, gay kid growing up in South Florida, over the course of a decade or more, and it completely and confidently envelops us in the rhythms of his world. It's the best film of the year by a long shot.
2. "Manchester by the Sea" – Kenneth Lonergan's "Manchester by the Sea" establishes the writer-director as one of contemporary cinema's keenest observers. This is a wonderfully insightful, disarmingly humorous film about the complexity and unpredictability of grief, a symphony of heartbreak performed with tremendous restraint.
3. "Arrival" – A meditation on language, communication, memory and loss, Denis Villeneuve's alien invasion drama beautifully captures everything we'd be feeling – awe, horror, confusion, fascination – were visitors from another dimension to actually land. It also employs one of the most intriguing and moving third act story reversals I've seen in a long time.
4. "Hell or High Water" – Two brothers in West Texas are robbing a chain of banks to save their family farm, and a grizzled cop on the verge of retirement is hot on their trail. You might think you've seen this one before, but "Hell or High Water" proves to be a propulsive, intelligent thriller and one of the best portraits of financial desperation in post-recession America.
5. "La La Land" – "Musicals are dead," they say, but here comes Damien Chazelle's Technicolor love letter to Jacques Demy and MGM song and dance spectaculars to prove those naysayers wrong. Ryan Gosling and Emma Stone are warm and human, and the musical interludes, from the joyous opening number on a clogged L.A. freeway to the brilliant closing fantasy sequence, are stunning. Long live the musical.
6. "Everybody Wants Some!!" – One of the common complaints leveled at Richard Linklater's films is that nothing happens in them, but those criticisms confuse idleness for emptiness. This shaggy hangout movie set in the summer of 1980 doesn't follow a traditional plot, but its sense of time, place and atmosphere are uncanny. Oh, and it's got one of the best soundtracks of the year.
7. "Green Room" – Who would have thought John Carpenter would be this generation's most imitated filmmaker? This slick, uberviolent drive-in movie recalls Carpenter's "Assault on Precinct 13," pitting a touring punk band (led by the late Anton Yelchin) against a band of bloodthirsty neo-Nazis in the backwoods of Oregon. Like a great punk song, it's fast, furious and doesn't have an ounce of fat on it.
8. "The Lobster" – You're never quite sure how to react to the films of Greek director Yorgos Lanthimos. "The Lobster," his deadpan allegory about unmarried people being transformed into animals, is morose, morbid, creepy and very, very funny, sometimes all at once.
9. "The Handmaiden" – The great Park Chan-wook delivers his most accomplished work to date, a twisty puzzle-box thriller about shifting perspectives and mistaken identities. It's as darkly comic and unpredictable as anything Park has made, but it turns out to be surprisingly romantic and ultimately hopeful.
10. "The Edge of Seventeen" – Hailee Steinfeld's self-possessed performance anchors this comedy of adolescent mortification and alienation from first-time writer-director Kelly Fremon Craig. It got buried at the box office, but it's the best mainstream teen movie since "Mean Girls," and it's often as perceptive about teenage life as "The Breakfast Club" and "Say Anything."
I also want to shout out Ezra Edelman's "O.J.: Made in America," which has popped up on lists of both the best film and TV of 2016 (it aired on ESPN after premiering at Sundance). I'd consider it more of a television miniseries than a movie, but I feel that it deserves mention here because it's one of the finest uses of film I've ever seen.
Honorable Mentions: "American Honey," "Deadpool," "The Invitation," "Love and Friendship," "Midnight Special," "The Nice Guys," "Nocturnal Animals," "Sing Street," "Tower," "The Wailing," "The Witch."
In addition to his work on 7 for The Spokesman-Review, Nathan Weinbender is a film critic for Spokane Public Radio and co-host of the weekly show "Movies 101."
Local journalism is essential.
Give directly to The Spokesman-Review's Northwest Passages community forums series -- which helps to offset the costs of several reporter and editor positions at the newspaper -- by using the easy options below. Gifts processed in this system are not tax deductible, but are predominately used to help meet the local financial requirements needed to receive national matching-grant funds.
Subscribe to the Spokane7 email newsletter
Get the day's top entertainment headlines delivered to your inbox every morning.
---