News > Spokane
Man charged with assaulting Whitman County baby also faces charges of killing California baby
Thu., Jan. 5, 2017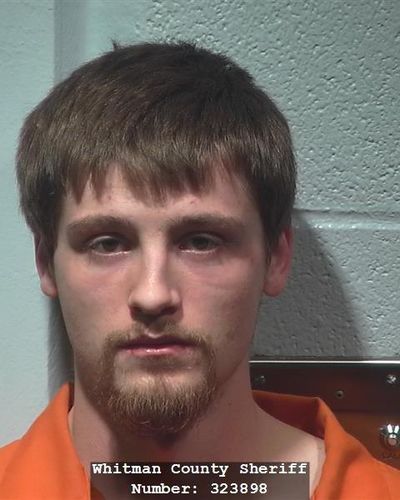 A man with ties to Whitman County is accused of killing an 8-month-old baby in Tehachapi, California – two months after he was arrested for beating an infant in Colfax.
Last November, Whitman County deputies arrested 20-year-old Tobin Phillips on suspicion he injured his girlfriend's 3-week-old baby. Whitman County Sheriff Brett Myers said the infant was taken to Pullman Regional Hospital for injuries that included bruising, abrasions and a possible skull facture.
Phillips, who had no prior criminal history, was released from jail on his own recognizance following a court appearance on Nov. 7, said Whitman County Prosecutor Denis Tracy.
Phillips was barred from having any contact with the infant. Also, he was ordered to stay in the area.
On Tuesday, news outlets in California, and Tehachapi reported Phillips was suspected of killing his girlfriend's 8-month-old son at her apartment in Tehachapi. According to reports, Phillips was home alone with the child while the mother was at work.
In a report from Kern County, California, Phillips told investigators he put a pillow over the child and then sat on it to stop him from crying. He then shook the baby several times until the infant lost consciousness. Attempting to revive him, Phillips told investigators he put the child in the bath and splashed hot water on him.
The Kern County Sheriff's Office said the baby showed "obvious signs of trauma."
According to reports, Phillips left the apartment by the time the mother returned from work. He was found later at a convenience store.
On Wednesday, the Whitman County prosecutor obtained a warrant to arrest Phillips. The timing of when or whether he will be extradited back to Whitman County depends on the outcome of the murder case in California.
"In this case, I have talked to the district attorney's office in Kern County, and have told them that since their case is more serious, that I'll defer to them," Tracy said. "I will wait until he is fully finished in California before extraditing."
Local journalism is essential.
Give directly to The Spokesman-Review's Northwest Passages community forums series -- which helps to offset the costs of several reporter and editor positions at the newspaper -- by using the easy options below. Gifts processed in this system are not tax deductible, but are predominately used to help meet the local financial requirements needed to receive national matching-grant funds.
Subscribe now to get breaking news alerts in your email inbox
Get breaking news delivered to your inbox as it happens.
---