News > Spokane
Ty Brown: Herb Brown and his stewardship of Wandermere Golf Course taught me life's most important lessons
Sun., Jan. 8, 2017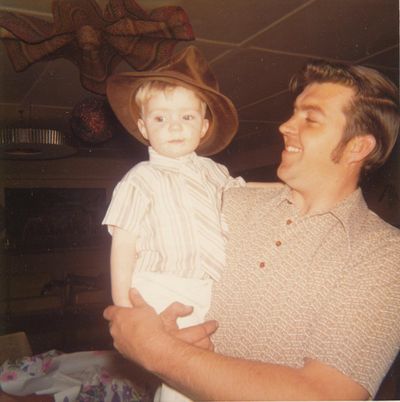 When you get to be nearing middle age you have a different outlook on life. You start to understand why your parents did what they did, possibly even coming to the realization they may have been doing things for a purpose.
I am now reaching these middle years and often look back to my experiences with my father and some of the lessons taught.
Herb Brown is best known as "Herbie," the guy who runs Wandermere Golf Course in north Spokane. He doesn't run this all by himself, but it sure seems like it at times.
Wandermere has been a family business since 1929, when Robert Charles Ross purchased a dairy farm on the banks of the Little Spokane River and had a dream of building a golf course. Over the years, the business has had many different variations – an ice rink, a swimming destination, a ski hill, a fish hatchery, you name it. All the while, it has kept its identity as a privately owned, public golf course.
My father is the heart and soul of this operation. As a kid, I remember wanting to be with my dad 24/7. In my world, what kid wouldn't? Especially one who worked at a wondrous place like a golf course.
As a youngster, you don't really think of all the pressures and frustrations that come with owning your own business. You just want to hang out and enjoy the ride. I recall sleeping in the doorway so he would have to wake me up and take me with him to work at 4 a.m., riding in the back of the mower as he mowed the fairways or hanging out in the kitchen while he cooked breakfast for all the old duffers.
As time goes on, you start to figure out the other interests in life and you drift away from wanting to be with your parents so much. Then a funny thing happens one day and you realize you are now becoming your parents.
My dad has been a part of Wandermere since he met and eventually married my mom in 1965. Sandy Ross Brown is the granddaughter of the founder of the company, so my dad married into this enterprise and gave me lesson number one: take nothing for granted.
Sure, he married into a job and career, but he has never used this as an excuse to work less or take it easy. He has the drive to do the best he can through hard work. He learned this from his dad, who was the hardest working guy I knew.
This is old-school stuff; we call it work ethic and determination – lesson number two.
Work ethic seems to be a lost art sometimes, but it's still out there and can be found in my dad. This is a guy who works seven days a week, and has for a majority of the 50-plus years he's been at the golf course.
As a child, I kind of resented the amount of time my dad spent away from us running the family business. But now it becomes clearer that this was a valuable lesson he was teaching, what hard work and determination can do. He was making our life easier by sacrificing his own time to make the golf course what it is today.
The third important lesson he taught me is caring for others. Herb's not the kind of guy to tell you what to do or map out a lesson. He lives by example and modeling. His caring for others through the golf course can never really be measured.
His home away from home is the clubhouse and through this he has given so much joy to the customers and employees he has been around for the past half century. He often says that if Wandermere held a reunion of past employees, they would have to rent out the Spokane Arena. Many people have experienced this place, and most learned a lesson or two from Herbie.
He has held golf tournaments to raise money for junior golf and children's Christmas funds, and has donated space and food for many memorial services. All lessons of caring for others.
Wandermere is a wonderful place and it owes most of this to Herb Brown, my dad. He has done so much for so many, along the way teaching me (and many others) life lessons.
As a school teacher and coach, I see kids every day who have a rough go in life, and I can't help but wonder how their experience might be different with a great role model like the one I've had. I am thankful that he has taught me how to walk like a man.
Ty Brown is a history and English teacher, and cross country and track coach, at West Valley High School.
Local journalism is essential.
Give directly to The Spokesman-Review's Northwest Passages community forums series -- which helps to offset the costs of several reporter and editor positions at the newspaper -- by using the easy options below. Gifts processed in this system are not tax deductible, but are predominately used to help meet the local financial requirements needed to receive national matching-grant funds.
Subscribe now to get breaking news alerts in your email inbox
Get breaking news delivered to your inbox as it happens.
---