Sports > Seattle Seahawks
Grip on Sports: Clemson's win was a long time coming – in a lot of ways
Tue., Jan. 10, 2017 A GRIP ON SPORTS • The Pac-12 Networks have one really outstanding feature: All of the conference's football games are boiled down to 60 minutes and shown throughout the week. All of the extraneous material is discarded so all we have to watch is the action. Let's hope someone does that with last night's national championship game. There was about an hour of action – outstanding action. The other three-plus hours seemed a bit unnecessary. Read on.
••••••••••
• Did you know the first Rambo movie, "First Blood," was originally more than three hours long? Sylvester Stallone watched it, realized it was awful and tried to buy the film back from the studio so he could bury it – before it buried his career.
Instead, the movie was edited down to about an hour and a half. And resurrected Stallone into stardom again.
OK, maybe that isn't the best argument – did we really need another a Rocky 11 or whatever number they are on now? – for tighter editing. But if you were lucky enough to only watch the fourth quarter of Clemson's dramatic 35-31 victory last night, you sure saved yourself a lot of time. And off-tackle plays.
The first half was like Rocky's first fight. You know the one. In the dungy church gym at the beginning of the Academy Award-winning movie. The third quarter was more akin to the early part of the Apollo Creed matchup. And the final quarter? It was all of Rocky's comebacks rolled into one. Apollo, Drago, Clubber, they were personified by Alabama, the team that doesn't lose going into the fourth quarter with a 10-point lead.
And Clemson? It was Rocky, of course, rising off the mat to deliver a knockout blow. Twice.
Which made the interminable commercials and replays and pictures of the gun-show referee in this sequel to last year's title match worthwhile. Barely.
Deshaun Watson, who before halftime looked a bit like Clubber Lang's early opponents, turned into Adonis Creed after intermission.
That's all the Tigers needed. They took advantage of an Alabama defense that was rarely tested in SEC play – or by Washington in the semifinals – and scored 21 fourth-quarter points to win.
It was Watson who supplied the final seven, a perfect strike to former walk-on Hunter Renfrow that wrote a perfect ending to a less-than-perfect game.
And ripped away Alabama's chance at perfection.
With a little tighter editing, it just might make a great movie.
•••
Gonzaga: The Zags' lone victory last week didn't impress the voters much, as they stayed fifth in the Associated Press poll. Jim Meehan has the story. … Nigel Williams-Goss only played one game last week, but that doozy of a performance – 36 points, 11 rebounds and six assists – was enough to win the WCC player of the week award.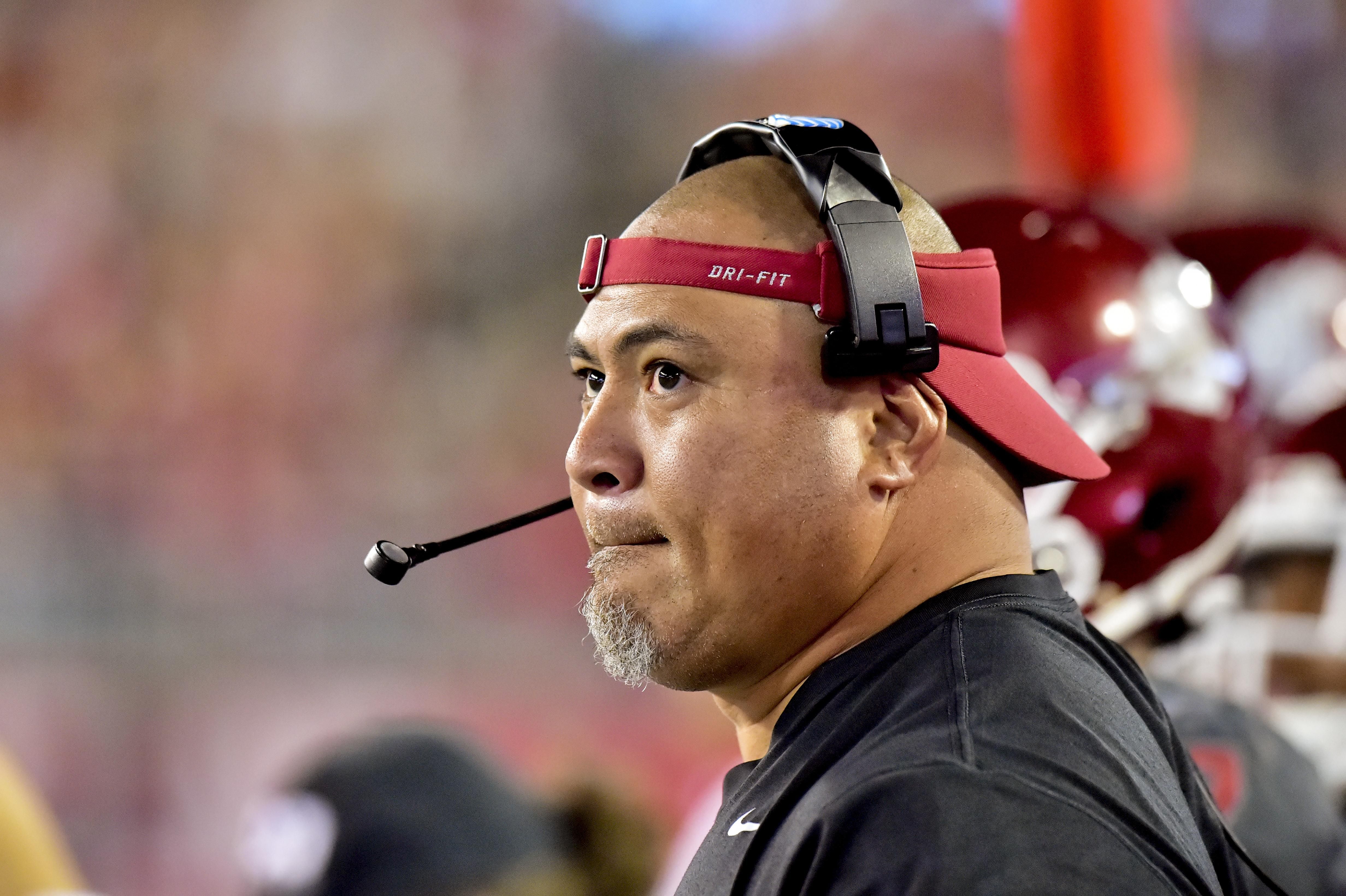 WSU: Whether Luke Falk stays or goes will probably decide Washington State's off-season success, but another defection might just have more impact. CSN Northwest's Aaron Fentress reported yesterday defensive line and assistant head coach Joe Salave'a is close to a deal with Oregon. If Salave's leaves, it will change the recruiting dynamic of the Cougar staff considerably. … The Times Stefanie Loh has a story on the five football players who enrolled early. … Colorado's Mike MacIntyre signed a contract extension. … Kyle Whittingham talked yesterday concerning why he went out and hired Eastern Washington's Troy Taylor to run Utah's offense. … The final football polls will be out soon. … Arizona quarterback Anu Solomon is headed to Baylor. … Will the Wildcats have Allonzo Trier in the lineup at all this basketball season?
EWU: The Eagles finished fourth in the final FCS polls.
Indians: A former Spokane player has died. Jim Price has his obituary.
Seahawks: Atlanta's offense scored more than anyone in the NFL this season. By a lot. The defense? It wasn't as good. … Garry Gilliam feels he was thinking too much. … Pete Carroll is Mr. Positive. And he thinks the Hawks are finally in a good place. Of course he does.
•••
• Shovel snow. Watch more come down. Shovel snow. Watch more come down. Repeat ad nauseam. Yes, I'm sick of it. And it's Jan. 10. Uh oh. It could be a long winter. Until later …
Local journalism is essential.
Give directly to The Spokesman-Review's Northwest Passages community forums series -- which helps to offset the costs of several reporter and editor positions at the newspaper -- by using the easy options below. Gifts processed in this system are not tax deductible, but are predominately used to help meet the local financial requirements needed to receive national matching-grant funds.
Subscribe to the sports newsletter
Get the day's top sports headlines and breaking news delivered to your inbox by subscribing here.
---