News > Voices
Ira Amstadter receives Leadership Spokane Alumni Lifetime Achievement Award
Jan. 11, 2017 Updated Wed., Jan. 11, 2017 at 4:13 p.m.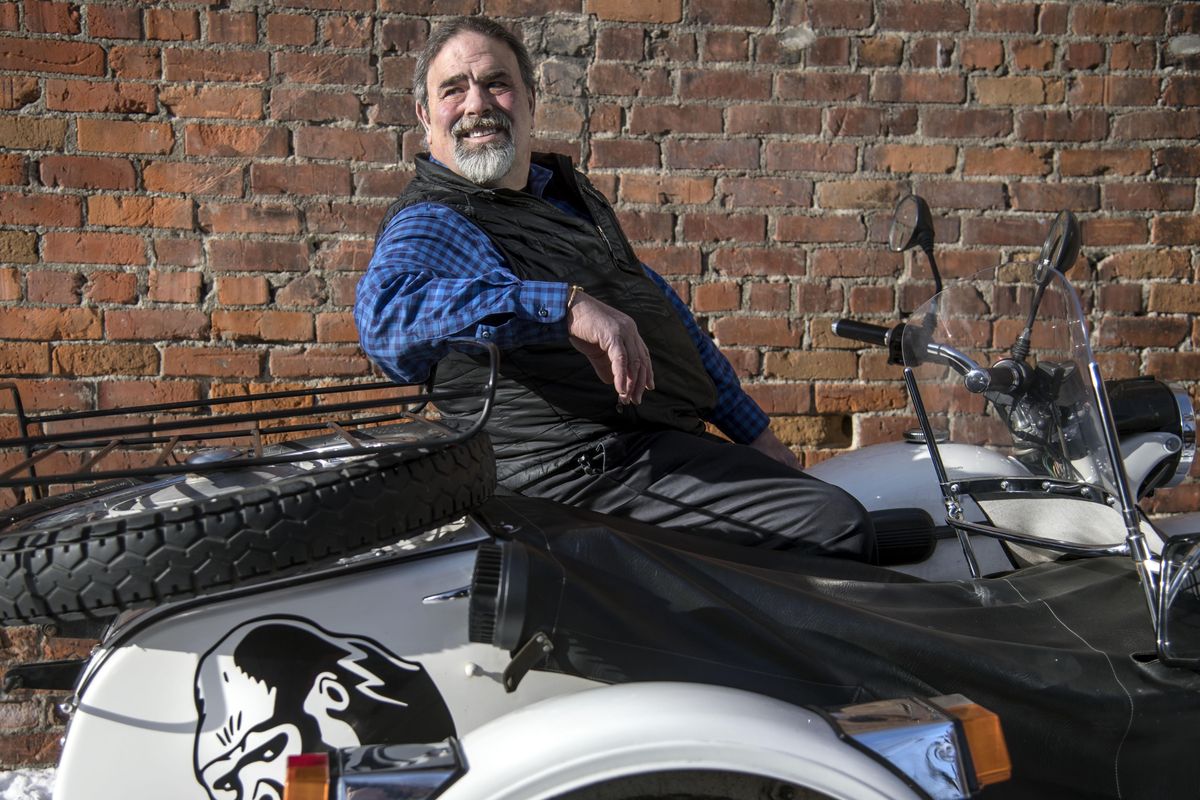 Leadership Spokane has awarded Ira Amstadter, wwner of Express Employment Professionals, this year's Alumni Lifetime Achievement Award. Amstadter is the third recipient of the award, which will be presented Jan. 21 during the Sixth Annual Leadership Lights the Way Gala at Northern Quest Resort & Casino. He is a 2000 Leadership Spokane graduate and has owned Express Employment Professionals in Spokane with his wife, Susan, since 1994. (Dan Pelle / The Spokesman-Review)
Elephant trainer in Chicago.
Peace Corps volunteer in Zaire.
Food administer for the United States Agency for International Development in Rwanda.
Senior program officer for the World Wildlife Fund in Madagascar.
Ira Amstadter's resume reads like an adventure novel.
He traveled the world before moving to Spokane with his wife, Susan, and opening Express Employment Professionals in 1994.
"I'd never worked in the private sector before," he said.
He knew he'd need support within the community to succeed, so he joined Downtown Rotary and in 2000, he graduated from Leadership Spokane.
The leadership program was founded by the Spokane Chamber of Commerce and its business leaders to maintain the momentum of leadership and development in the community, following Expo '74.
"I learned so much about my community," said Amstadter, 62. "It's Spokane 101, and an unbelievably great orientation to the city and the way things work."
On Jan. 21, Amstadter will receive the Leadership Spokane Alumni Lifetime Achievement Award at the Leadership Lights the Way Gala. The gala is the primary fundraiser for Leadership Spokane and the Leadership Spokane endowment.
Brian Newberry, executive director of the organization, said the alumni award was created to recognize graduates of the program who might not otherwise be acknowledged.
"Servant leaders don't often get the recognition or pat on the back they deserve," he said. "Ira was selected because of all the ways he gives back to the community. He does a lot of small stuff that really adds up."
For example, Newberry said, "I can't tell you how many times I've seen him hand out a $2 bill."
Amstadter is well known for handing out $2 bills as a way of recognizing a good deed, or saying thanks, or simply acknowledging another human being.
The small stuff Newberry referred to was evident during the interview for this story. While a photographer was taking his photo outdoors, Amstadter invited two Diamond Parking employees to come in to his business and get warm with a cup of coffee.
They took him up on the offer. When they finished their coffee, he told them to keep the mugs and come back for a refill.
"Stop in anytime," he said.
Amstadter has also served in leadership roles in Rotary, including a stint as president, has been a Hospice vigil volunteer for six years, and is a patient visitation volunteer at Providence Sacred Heart.
His investment in the community is as easy to see as the elephant, lion, hippo and zebra sign above the back entrance of Express Employment on Main Street.
"It lights up at night," said Amstadter. "It's a gift to the child in you."
His zest for adventure and affinity for large animals hasn't diminished since his elephant-training days. He's known to don a gorilla suit, not only during Bloomsday, but also during a stroll through downtown.
Amstadter credits Leadership Spokane with opening his eyes to all the area has to offer, especially the arts community. His business regularly hosts First Friday exhibits.
"Leadership Spokane opens the doors and show you all kinds of ways to get involved and get engaged with your community," he said.
In addition to sending a couple of his employees through the program, Amstadter and his wife created and administer the DaZelda Scholarship which is awarded every year to an incoming member of the program. The scholarship is named after his grandmother, Zelda.
"The da is like 'da Bears,' " said the native Chicagoan. "My mom died while I was in high school, so my grandmother took on a big role in our lives. She was all about community. She was a force – full of verve, vitality and zest."
Newberry said the $500 scholarship is just one example of the many ways Amstadter has invested in both the program and the community.
"He's a servant leader who is truly humble and caring," said Newberry. "I'm glad to have people like this in my life. He makes me proud to be part of Leadership Spokane."
Local journalism is essential.
Give directly to The Spokesman-Review's Northwest Passages community forums series -- which helps to offset the costs of several reporter and editor positions at the newspaper -- by using the easy options below. Gifts processed in this system are not tax deductible, but are predominately used to help meet the local financial requirements needed to receive national matching-grant funds.
Subscribe now to get breaking news alerts in your email inbox
Get breaking news delivered to your inbox as it happens.
---