News > Spokane
Sue Lani Madsen: Moving sex offenders around doesn't help them – or the community
Jan. 13, 2017 Updated Fri., Jan. 13, 2017 at 10:32 p.m.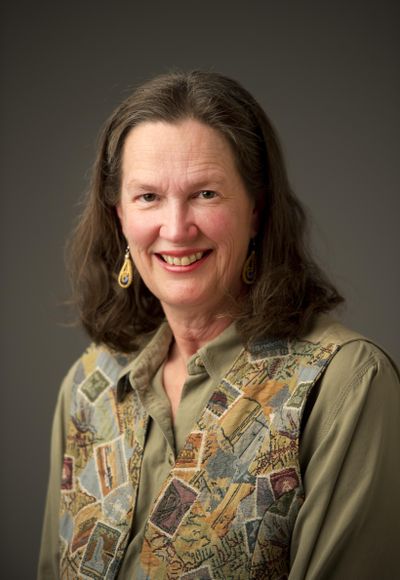 A neighborhood is organizing against a threat. They've just received a notice from law enforcement that a Level II sex offender is moving in next door.
The subject of the alert is moving yet another old RV onto a lot already blighted by junked vehicles and just plain junk, with no running water, sewer or power service. A fire last winter left portions scorched and skeletonized. Calling it a slum would be a compliment. Not In My Back Yard (NIMBY) is an understandable reaction.
When the encampment first materialized a couple of years ago, attempts were made to reach out and include the new residents in the community, but were rebuffed. The household's bizarre behavior scared the crap out of the neighbors. Security cameras were purchased, doors locked and defensive strategies developed. The school rerouted its cross country runners to avoid passing the property. There was relief when the group moved out after the fire.
Now the patriarch of the slum is back, this time accompanied by a young friend with a label. The kind of label that makes people very, very nervous.
The Community Protection Act of 1990 requires a Level II sex offender to register a new address, and all local law enforcement can do is notify the community and respond when something goes wrong. He'll be living two blocks from a private school playground and public school bus stops. He's completed his prison sentence.
The neighbors are asking questions. How can he live so close to schools and children, when he has proved himself to be a danger to children in the past? Why is this potential predator on the loose without supervision? How likely is it that he will reoffend?
A FAQ sheet from the Association for the Treatment of Sexual Abusers says "sexual offense recidivism rates are much lower than commonly believed, averaging between 14 and 20 percent." Then it admits the rate is as high as 52 percent for some types of offenses and the rates are artificially low because many crimes go undetected and unreported. It wasn't reassuring.
In the interest of protecting individual rights, we discharge hazardous people into the community without guidance. The entire community becomes the asylum. The patient is free and everyone else has to lock themselves in.
I spoke with Dr. Matt Layton, board certified psychiatrist and a leader in the Spokane medical community, and asked him if this situation is as crazy as it sounds. It is.
Layton has spent a career working to break down the silos between the different agencies that are tasked with dealing with this sort of behavior and it's still a work in progress.
Meanwhile, Level II sex offenders judged to be a "moderate risk to sexually reoffend within the community at large" are passed around among the Department of Corrections, the Department of Social and Health Services, and unprepared neighbors.
Layton noted people who commit this type of act usually have impulse control issues and are likely to have some kinds of developmental or mental health disabilities that complicate treatment. They need help. They need a stable living situation, boundaries and long-term counseling. They don't get it when left on their own. We conveniently forget about them unless they move next door.
Committing an inconvenient person to the insane asylum was a common plot twist in 19th- and early 20th-century novels, but we don't do that anymore. A series of class action suits forced de-institutionalization without following through with realistic, sustainable plans for community treatment. Unless someone is still under Department of Corrections supervision, Department of Social and Health Services programs for community support are voluntary. The patient can impulsively walk away if he gets annoyed with his caregivers. The patient's civil liberties are preserved, and the community loses theirs.
More money into the same system will improve nothing. We need a new approach that better balances individual autonomy and community safety. Meanwhile, we all play the NIMBY game. This neighborhood will be using the nuisance property ordinances and any other legal means they can find to move the problem to your neighborhood.
As long as the problem keeps moving, it belongs to nobody.
Columnist Sue Lani Madsen can be reached at rulingpen@gmail.com or on Twitter @SueLaniMadsen.
Local journalism is essential.
Give directly to The Spokesman-Review's Northwest Passages community forums series -- which helps to offset the costs of several reporter and editor positions at the newspaper -- by using the easy options below. Gifts processed in this system are not tax deductible, but are predominately used to help meet the local financial requirements needed to receive national matching-grant funds.
Subscribe now to get breaking news alerts in your email inbox
Get breaking news delivered to your inbox as it happens.
---