A&E > Entertainment
Review: 'Her Every Fear' is effective, compulsive thriller
Sat., Jan. 14, 2017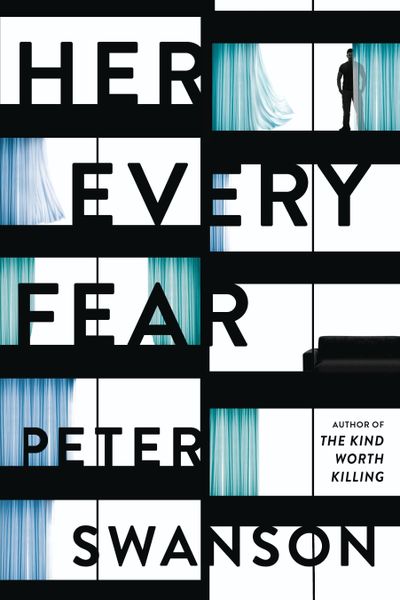 Peter Swanson tells an engaging story of a woman battling severe anxiety who decides to radically change her life – and the horrifying results that follow – in "Her Every Fear."
Kate Priddy lives in London. She suffers from panic attacks and prefers familiarity to the unknown. She started having these attacks after an abusive boyfriend beat her, locked her in a closet and killed himself. When a cousin from the United States she's never met suggests they swap apartments for six months, she feels like it is an opportunity for a fresh start.
She arrives at her new home in Boston only to discover that there is already a problem. The next-door neighbor has vanished and Kate's cousin is a suspect. Kate becomes frightened when the neighbor is found to be the victim of foul play. She starts to wonder if her cousin fled to London to avoid authorities.
Meanwhile, Kate begins to meet some of the neighbors, who may have hidden agendas, including Alan. She doesn't realize Alan had an obsession with the deceased that was downright creepy.
When the novel focuses on Kate, the writing and story line shine. Swanson made the decision to give other points of view, including the cousin and Alan, and their narratives lag a bit. However, when everything comes together at the end, it's clear why Swanson decided to tell the story in the manner he did.
Even so, a sole focus on Kate's perspective would have made it a classic. Either way, Swanson has crafted an effective and compulsive thriller.
Local journalism is essential.
Give directly to The Spokesman-Review's Northwest Passages community forums series -- which helps to offset the costs of several reporter and editor positions at the newspaper -- by using the easy options below. Gifts processed in this system are not tax deductible, but are predominately used to help meet the local financial requirements needed to receive national matching-grant funds.
Subscribe to the Spokane7 email newsletter
Get the day's top entertainment headlines delivered to your inbox every morning.
---