News > Spokane
Sue Lani Madsen: President Obama disappointing on so many levels
Wed., Jan. 18, 2017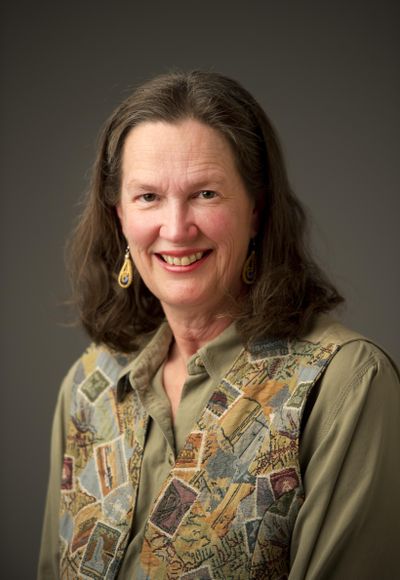 Disappointment. That's a common reaction to the last eight years of the Obama administration.
There's political disappointment among Democrats at the losses suffered as their power base retreated to urban centers. There is disappointment at not going further to advance the progressive agenda.
When I asked Eastern Washington conservatives for their list of the shortcomings of the last administration, the disappointment was different.
Candidate Obama was youthful and charismatic with a charming family and a traditional marriage, an ideal he claimed to support. Republicans knew he was strong competition in an election likely to go to the Democrats after eight years under George W. Bush.
Many were hoping for a Jack Kennedy, someone who would break the "first black president" barrier the way Kennedy broke the "first Catholic president" barrier. Break it and leave it behind. With his blended family background from Kansas and Kenya and his childhood in Indonesia and Hawaii, Obama's multiracial, multicultural personal story looked like just what America needed to blend the melting pot.
In his famous speech on race in March 2008, then-Sen. Obama described as "profoundly distorted" the inflammatory comments made by Rev. Jeremiah Wright, "a view that sees white racism as endemic and that elevates what is wrong with America above all that we know is right with America; a view that sees the conflicts in the Middle East as rooted primarily in the actions of stalwart allies like Israel, instead of emanating from the perverse and hateful ideologies of radical Islam."
Here we are eight years later with the definition of marriage unraveling, Israel abandoned at the United Nations, and worldwide violence which President Obama prefers to call anything but radical Islamic terrorism. All topped by a more toxic atmosphere for discussing race than I can remember in the last 40 years. Disappointing.
Then there was the general embarrassment over an aspirational Nobel Peace Prize. He'd been in office for less than nine months, not enough time to give birth to international peace.
Seven years later and the hoped-for pax Obama is a cruel joke with ISIS emerging in the Middle East and terrorism popping up at home and abroad like Russian thistles in an unkempt pasture. Our nonreaction to the Ukrainian invasion and the invisible red line in Syria have emboldened the Russians. If we can't have our 1980s foreign policy back, maybe we can have the Russians back as worthy villains for the new James Bond.
Another frequently mentioned disappointment is the Iranian nuclear deal. Intelligence estimates said Iran was within two to three months of stockpiling enough weapons-grade uranium for a bomb. President Obama said in a 2015 interview that the agreement only stretches the breakout time from broken deal to nuclear bomb to 12 months, but he hoped it would strengthen moderates in Iran. Perhaps better timing would have been to act during the Iranian Green Revolution in 2009, when Iranian moderates asked for his support.
After campaign rhetoric about building bipartisanship to solve urgent problems, Obama couldn't even bring Democrats together in a Congress they controlled for his first two years. As Democrats fought amongst themselves on immigration and health care, Republicans were frozen out of meaningful conversation. Sen. Mitch McConnell's statement about "making Obama a one-term president" didn't come until October 2010, after two years of Republican frustration with a president who seemed to think leadership meant telling Congress what to do instead of bringing Congress together.
On the policy side, the longest-lasting disappointment may be permanent polarization over health care. The House Democrats passed the Senate's version of Obamacare on Christmas Eve 2010. The maneuvers used to pass the Senate Democrats' rough draft of the Affordable Care Act in a lame-duck session meant there was no opportunity to finish it. President Obama signed it, knowing it was flawed but hoping it would work.
As an ex-president, Obama will have more flexibility. He can provide leadership to Democrats by participating in bipartisan reform of health care reform. And he'll have time to earn that Nobel Peace Prize. Maybe Jimmy Carter can give him a few tips.
Columnist Sue Lani Madsen can be reached at rulingpen@gmail.com or on Twitter @SueLaniMadsen.
Local journalism is essential.
Give directly to The Spokesman-Review's Northwest Passages community forums series -- which helps to offset the costs of several reporter and editor positions at the newspaper -- by using the easy options below. Gifts processed in this system are not tax deductible, but are predominately used to help meet the local financial requirements needed to receive national matching-grant funds.
Subscribe now to get breaking news alerts in your email inbox
Get breaking news delivered to your inbox as it happens.
---