News > Idaho
Las Vegas stripper Loren Toelle pleads guilty to heading multistate drug ring that ensnared a Coeur d'Alene physician
Jan. 19, 2017 Updated Thu., Jan. 19, 2017 at 10:35 p.m.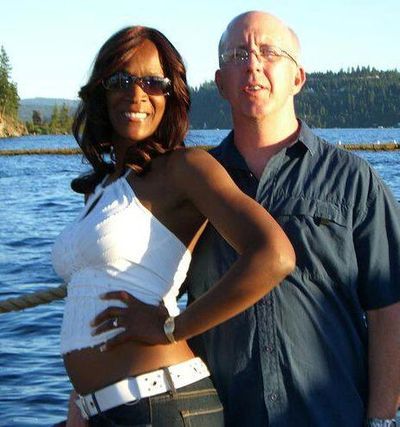 A Las Vegas stripper, and ex-wife of a Coeur d'Alene physician, has pleaded guilty to being the head of a drug trafficking ring that stretched from North Idaho to North Dakota.
Loren Michelle Toelle, 52, of Coeur d'Alene, pleaded guilty Wednesday to conspiracy to distribute a controlled substance and conspiracy to launder money. She recently was divorced from Dr. Stanley Toelle, who also faces charges but claims that he had no idea that his wife was using his money to develop a distribution ring to sell oxycodone, heroin and methamphetamine.
"I am very proud of the efforts of the men and women from all the various law enforcement agencies who worked tirelessly on this case to dismantle the Loren Toelle drug trafficking organization," U.S. Attorney Wendy Olson said in a news release. "Their efforts demonstrate that, in Idaho, we will bring to justice those who seek to poison communities with dangerous, addictive drugs."
Loren Toelle is the ninth of 11 defendants to plead guilty in connection to the conspiracy, in which drugs were moved from Nevada and California to Idaho, Washington, Montana and North Dakota from 2009 until early this year.
The narcotics were sold in Coeur d'Alene, Spokane, Las Vegas, Missoula and parts of North Dakota, including Williston, Fargo, and in and around the Fort Berthold Indian Reservation, court records state. Loren Toelle admitted that she personally received $538,000 in proceeds from the illegal activity.
One of the remaining defendants is Loren Toelle's ex-husband, Dr. Stanley Toelle. He previously claimed that he had no idea that the thousands of dollars he gave Loren Toelle over the previous seven years was used to build up what she once posted as her "empire" that netted about $1.3 million in criminal proceeds.
Loren Toelle faces a maximum of 40 years on the drug charges and 20 years on the money laundering charge. Her sentencing before U.S. District Court Judge Lynn Winmill is set for May 2.
The trial for Dr. Stanley Toelle is set to begin in March. His attorney, Nicolas Vieth, stands by his client's earlier assertions that he had no idea about his wife's criminal organization.
"He was working 60 hours a week as a gastroenterology surgeon," Vieth said. Loren Toelle "did everything she could so that he didn't know. She swore on her grandbabies that she was not up to anything."
On Thursday, Winmill sentenced Geena L. Milho, 25, of Williston, North Dakota, to three years in federal prison for conspiracy to distribute heroin, oxycodone and methamphetamine.
Milho pleaded guilty to helping Loren Toelle's daughter, Augustine Jackson, with deliveries of drugs and helping transport money. Jackson, who pleaded guilty to the same charges, is scheduled to be sentenced on March 7.
"The dismantling of this organization is an important step in community safety," Olson said.
Local journalism is essential.
Give directly to The Spokesman-Review's Northwest Passages community forums series -- which helps to offset the costs of several reporter and editor positions at the newspaper -- by using the easy options below. Gifts processed in this system are not tax deductible, but are predominately used to help meet the local financial requirements needed to receive national matching-grant funds.
Subscribe now to get breaking news alerts in your email inbox
Get breaking news delivered to your inbox as it happens.
---