Sports > Seattle Mariners
Grip on Sports: Transitions take place all the time in the happy world of sports
Fri., Jan. 20, 2017 A GRIP ON SPORTS • One of the myriad New Year's resolutions I made this year involves staying on top of the news. Not just the sports news, but all news. After less than three weeks I'm ready to quit. Too depressing. But thankfully, I get to wake up each morning and lose myself in the happy stuff. Stories about basketball and baseball and football and the like. Read on.
••••••••••
• A great thing about our country is we have peaceful revolutions about every four to eight years. The folks in charge change and we move on. Some people celebrate, some grumble, but most just put their head down and get back to work.
That changeover is happening again today. You might be celebrating. Or grumbling. Me, my head is down and I'm getting back to work.
If sports have become the modern-day opiate of the masses, to paraphrase former Dortmund midfielder Karl Marx, then I'm a pusher. So be it. And do I have some good (stuff) for you this morning.
There's Gonzaga's 18th consecutive win, another one that, while close for a while, ended up being a 31-point blowout.
It's easy to pooh-pooh the Zags conference schedule – the WCC isn't the ACC or Big Ten or Big East, sure – but, looking back at whom they've defeated in the nonconference, it sure seems better than it may have earlier.
Arizona (undefeated in Pac-12 play), Florida, and Iowa State are all having solid if not spectacular years. And they all have a loss to GU on their resume. Same with Saint Mary's, the WCC's second-best team at the moment.
The fourth-ranked Zags are undefeated. They might be a hair under-ranked as well.
At least they are consistent. Washington State certainly isn't. The Cougars are OK when they played focused and with energy. When those two pretty darn crucial elements are missing, they are gawd-awful.
The latter was the case Thursday against Utah. A more than 40-point blowout at home ensued. Now Colorado, winless in Pac-12 play, comes to Pullman. Which WSU team will show up?
Speaking of showing up, former Gonzaga assistant coach Billy Grier will be back in the Inland Northwest with the Buffs.
Grier, who lived in my neighborhood when he was Mark Few's right-hand man, has bounced around a little since losing the head-coaching gig at the University of San Diego. He was in Stillwater, Oklahoma for a while and now is helping Tad Boyle in Boulder.
He's a little grayer, maybe, but it's still the same Greer.
The Eagles of Eastern aren't the same group they were a couple of years ago when they made a trip to the NCAA tournament, but they are consistent in one area. Jim Hayford's team always has at least one guy who can go off for a bundle.
It was Tyler Harvey. Then Venky Jois assumed the go-to-guy mantle. Now it's Newport's Jake Wiley.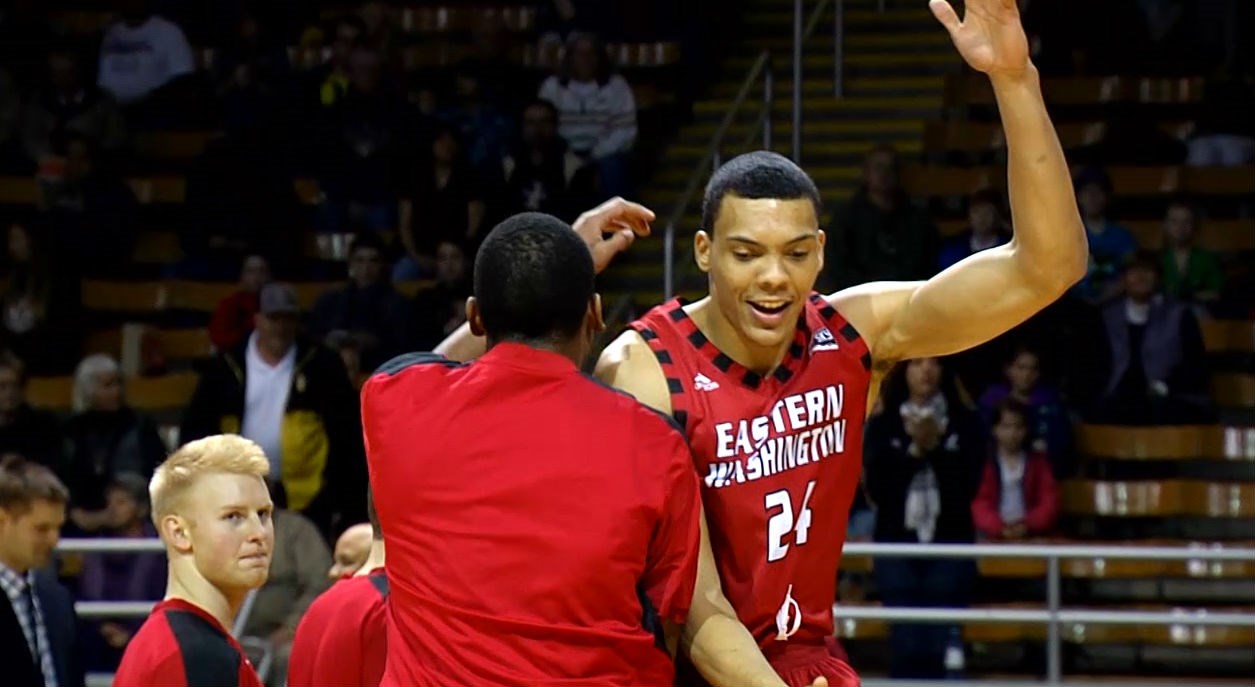 Wiley started his college career at Montana. He did OK as a Grizzly but didn't seem happy, even flirting with football for a while. Instead he transferred to Lewis-Clark State in Lewiston. Graduated. And now he's playing his final college season in Cheney, where he's the guy who puts up 30-point games.
He did it again last night and the Eagles rolled over Northern Arizona.
A nice distraction on a night when the roads became ice rinks after about 9 p.m. Then again, sports are always a nice distraction.
•••
Gonzaga: Another sellout crowd awaited the Zags in Santa Clara last night. They countered with their newest weapon: an athletic, focused defense. Jim Meehan has all the details of the 88-57 win including an analytical game story, a notebook, the key players and plays and short piece on the Bronco students trying to get under Josh Perkins' skin. There is also a look at the game by the numbers and my piece on the television coverage. It was as poor as it's been this season. … The Gonzaga women used a strong second half and rolled over Santa Clara in McCarthey. Whitney Ogden has the game story, Michael Gulledge a sidebar on the Zag defense and Colin Mulvany the in-depth photo report. … Around the WCC last night, No. 23 Saint Mary's outlasted Pacific, 62-50, in Moraga. … BYU rolled over last-place Pepperdine in Provo, winning 99-70. … Portland struggled shooting in a 75-50 loss at USF.
WSU: Mike Leach has the ability to rile people up. At least people outside his program. He did it again yesterday with some interesting comments about offenses in the SEC. … Gabe Marks is having a look-at-me week during Shrine Game practices. … Around the Pac-12 in football yesterday, the conditioning incident at Oregon is still making headlines, as Austin Meeks looks at the certification processes available to strength coaches. … USC's recruiting seems to be resembling the latter half of the season. It's successful. … The Trojans have the top returning player in the conference. WSU has three on this list. … The Cougars also have one of the easier 2017 schedules, at least according to this piece. … Colorado has settled on a new defensive coordinator. … In basketball last night, UCLA shot down Arizona State in Pauley, 102-80 while across town Arizona was surviving a furious USC comeback at the Galen Center, 73-66. … Stanford and Oregon State were both missing key players last night, but the Cardinal fared better, earning a 62-46 road win. … Oregon won again, but the 86-63 home decision over California may have cost the Ducks Dillon Brooks again.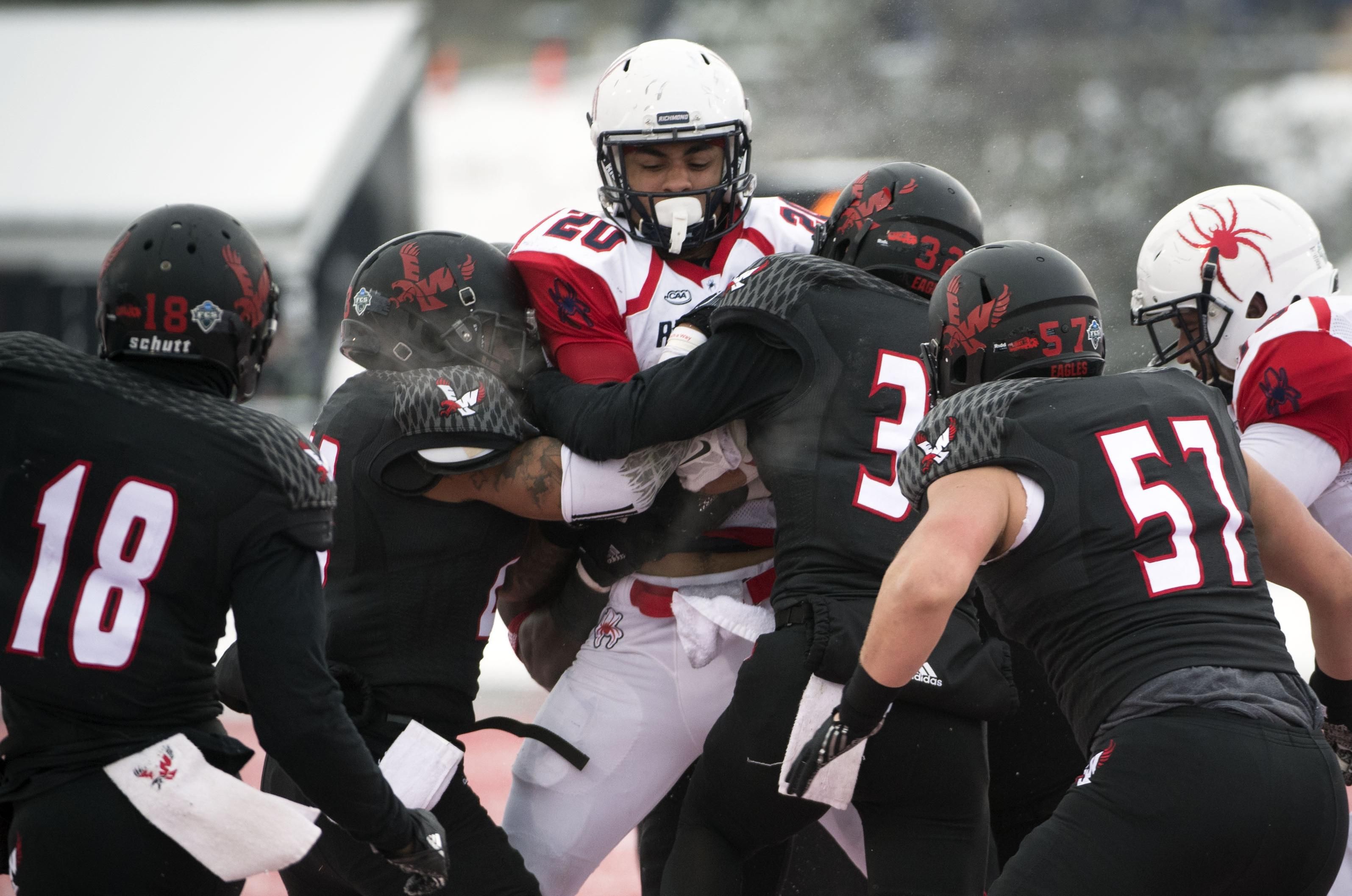 EWU: Wiley went off for 30 points again last night in the Eagles' 84-62 win over Northern Arizona. Jim Allen was in Cheney and has this game story. … Jim also is keeping his fingers on the pulse of the Eastern football coaching search as Bill Chaves looks to replace Beau Baldwin. … The Eagle women struggled to score and fell 56-47 at Northern Arizona. … Elsewhere in the Big Sky, Idaho State rallied from a double-digit deficit to win at Northern Colorado. … Host North Dakota handed Weber State its first conference loss. … Montana couldn't get past Portland State on the road. … Montana State was able to pick up a road win in Sacramento.
Idaho: Victor Sanders scored a career-high 33 points last night and the Vandals needed most of them, getting past visiting Southern Utah 79-67. Josh Wright has the game story. … The Vandal women hit a school-record 18 3-pointers to rout Southern Utah 85-68.
Preps: It's Friday, so that means there is a lot of basketball action in the area. Dave Nichols takes a look at tonight's matchups. … Last night was full of games as well, so we can pass along roundups from girls and boys action, another from wrestling as well as one from the GSL's gymnastics meet.
Seahawks: Pete Carroll didn't have to say anything about Richard Sherman's injury. After all, the cornerback didn't miss any snaps and very little practice time due to it. And yet Carroll did say something. And it may cost the Hawks a second-round draft pick. Ouch. … The Hawks may need to find a more experienced backup quarterback. … And maybe there is some need at the running back position as well.
Mariners: I missed this yesterday morning but I wanted to pass it along. It's another in a long line of baseball columns out there concerning steroid use and the Hall of Fame. It's worth reading.
•••
• Whether you are happy or sad today, remember this: There have been 11 presidents in my life (the 12th will take the oath today). And when their term was completed (or, in Richard Nixon's case, when he resigned), another one took over. And that new one? He welcomed championship sports teams to the White House too. So there's that. Until later …
Local journalism is essential.
Give directly to The Spokesman-Review's Northwest Passages community forums series -- which helps to offset the costs of several reporter and editor positions at the newspaper -- by using the easy options below. Gifts processed in this system are not tax deductible, but are predominately used to help meet the local financial requirements needed to receive national matching-grant funds.
Subscribe to the sports newsletter
Get the day's top sports headlines and breaking news delivered to your inbox by subscribing here.
---