News > Spokane
Whitworth students witness Trump inauguration protests, use of flash-bang grenades
Jan. 20, 2017 Updated Fri., Jan. 20, 2017 at 10:43 p.m.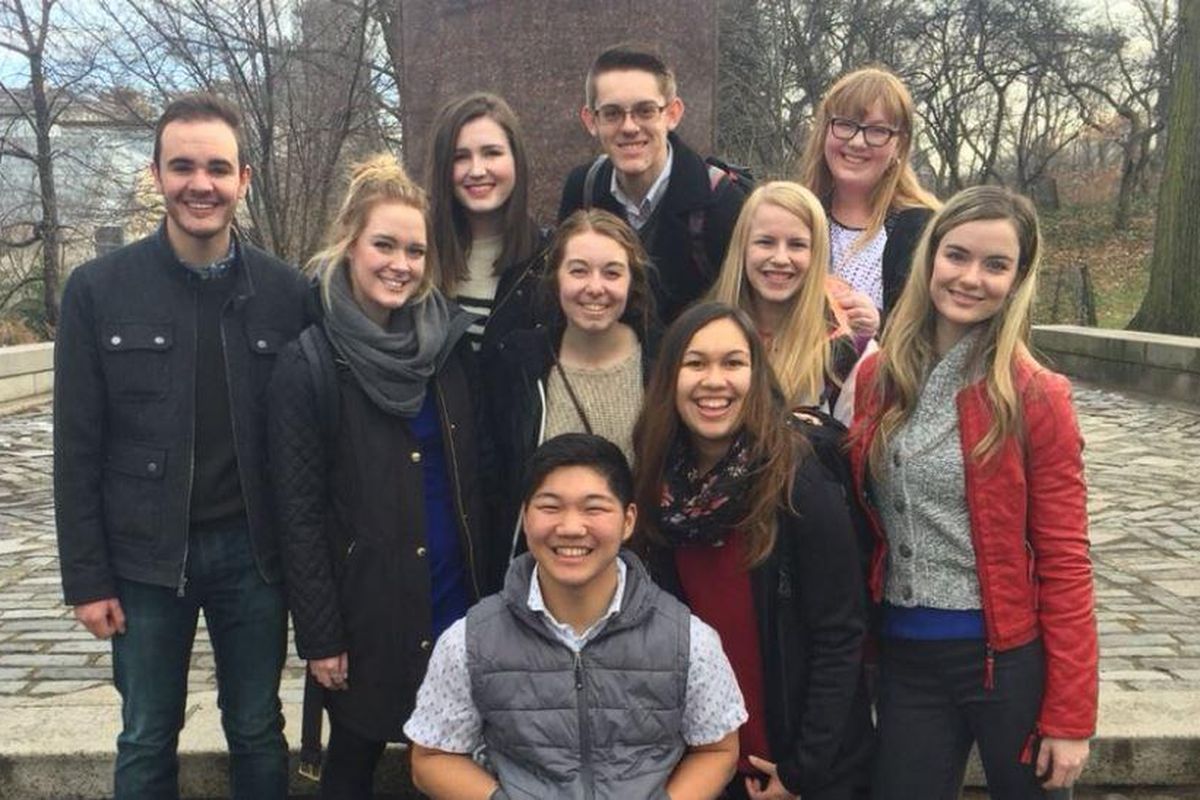 Whitworth University students attending the presidential inauguration. (Casey McClure via Twitter)
The following is from Casey McClure, a Whitworth University student attending inauguration events as part of a class on the media:
"Myself and three other students were walking back from the Inauguration when we ran into a massive protest. We stopped to take pictures and videos for a little while and then headed towards our hostel. We were one street away from the hostel when we heard a loud explosion; it was louder than a gun, but not as loud as a bomb. Next thing we know we see people one street up from us sprinting, so we knew that meant danger. The four of us ran into the closest restaurant and just waited. While inside we heard a second and third explosion, which ensued some panic.
After a few minutes without an explosion we decided it was safe to go outside and go the one block to our hostel. That's when we saw the smoke from chemical spray and people frantically coughing with tears staining their faces. Had we stayed to watch the protesters for just two or three minutes longer we too would have been sprayed.
We came to learn that the protesters were throwing rocks at police and trying to block the parade route that Trump is supposed to lead. Sitting in our hostel we heard upward of a dozen more teargas explosions as they tried to move the protesters away from the route. It was a crazy end to a rather mild inauguration ceremony."
This statement has been edited.
Local journalism is essential.
Give directly to The Spokesman-Review's Northwest Passages community forums series -- which helps to offset the costs of several reporter and editor positions at the newspaper -- by using the easy options below. Gifts processed in this system are not tax deductible, but are predominately used to help meet the local financial requirements needed to receive national matching-grant funds.
Subscribe now to get breaking news alerts in your email inbox
Get breaking news delivered to your inbox as it happens.
---