Sports > Outdoors
Hunting, fishing organizations fume over pending lead restrictions for ammo, tackle
Sat., Jan. 28, 2017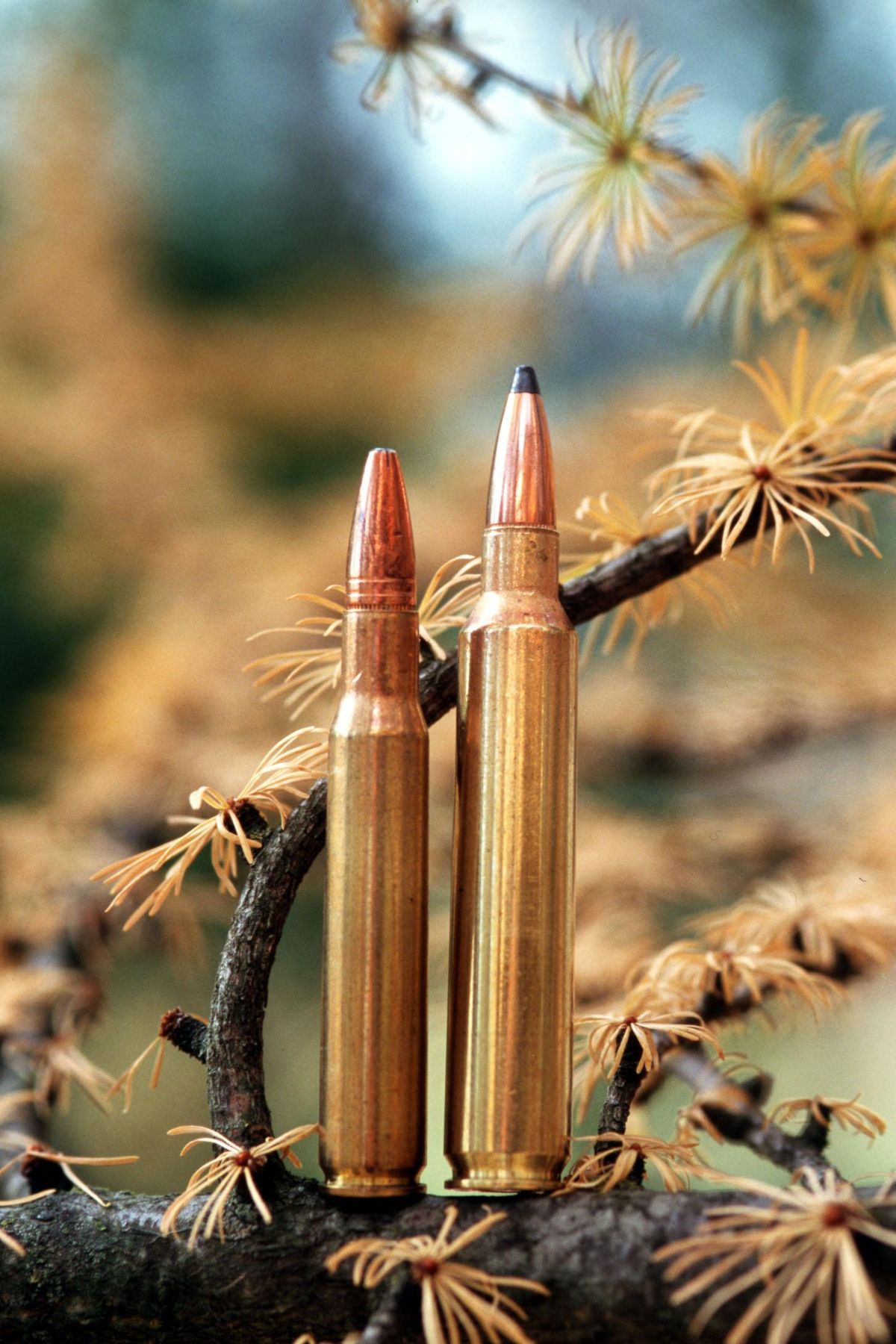 A .30-06 cartridge with a 180-grain bullet is dwarfed by the same size bullet in a .300 Remington Ultra Mag Cartridge. (Rich Landers / The Spokesman-Review)
Some hunting, shooting and fishing organizations are fuming over pending lead restrictions on ammunition and fishing tackle for some federal lands approved through executive action by the Obama administration before he left office.
U.S. Fish and Wildlife Service Director Dan Ashe issued a rule that would phase-in over five years a ban on the use of traditional lead ammunition and some fishing tackle on national wildlife refuges and some other federal lands.
President Donald Trump is being criticized for using similar executive privilege to reverse some Obama measures this week, but so far Trump has not addressed the rule that could impact the use of lead for hunting, shooting and fishing on federal lands.
National wildlife refuge staff contacted in Eastern Washington this week said they haven't received word from officials in Washington, D.C., on how the rule will be handled.
"At this time, we are evaluating the order and its implications," Gavin Shire, USFW chief of Public Affairs in Virginia, said on Friday.
The National Shooting Sports Foundation cried foul in a media release issued from its Connecticut headquarters.
"The parting shot, Director's Order 219, was issued on the final full day of President Obama's administration," it says, noting that the administration had addressed restrictions on traditional ammunition eight years ago.
The last-minute action revives an effort the administration undertook eight years ago to ban the use of traditional ammunition.
"This directive was published without dialogue with industry, sportsmen and conservationists," said Lawrence Keane, NSSF senior vice president and general counsel. "The next director should immediately rescind this, and instead create policy based upon scientific evidence of population impacts with regard to the use of traditional ammunition."
The order ends the use of traditional ammunition on Federal land, including National Parks, tribal lands and national wildlife refuges in order to mirror policies in states where traditional ammunition is already restricted, such as in portions of California.
The order "expeditiously" bans traditional ammunition "when available information indicates" that lead is harmful to wildlife.
It also requires creation of a timeline to restrict traditional ammunition for dove and upland bird hunting.
The American Sportfishing Association had a similar angry reaction regarding the restrictions on lead tackle.
"In the limited instances where lead fishing tackle is demonstrated to harm local wildlife populations, the sportfishing industry supports actions to minimize or eliminate these impacts," said Scott Gudes, ASA vice president of government affairs.
"A sound, science-driven and durable policy could have been crafted with input from industry and the broader recreational fishing community. We are hopeful that new leadership at the U.S. Fish and Wildlife Service will repeal this Director's Order and develop public policy in a way that is open, inclusive and based on science."
The U.S. Fish and Wildlife Service also considered more restrictions on lead fishing tackle during the George W. Bush administration.
The federal action would begin increasing restrictions on lead in bullets, which has been criticized for secondary lead poisoning impacts to wounding-loss scavengers such as eagles and condors, as well as to humans who consume the meat of hunted game.
Lead fishing tackle has been associated with poisoning deaths of wildlife, including loons.
Since the 1980s, lead shot has been banned nationally for use in hunting waterfowl.
Washington state has gradually been working to eliminate use of lead shot for hunting on certain wildlife areas and at pheasant release sites.
Meanwhile, copper and other nontoxic substitutes for lead bullets have been used successfully by shooters and hunters. The main issue at this point is cost and availability. The same goes for lead substitutes for fishing tackle.
Lead fishing tackle is restricted by the state Fish and Wildlife Department in some lakes in northern Washington where loons nest.
Local journalism is essential.
Give directly to The Spokesman-Review's Northwest Passages community forums series -- which helps to offset the costs of several reporter and editor positions at the newspaper -- by using the easy options below. Gifts processed in this system are not tax deductible, but are predominately used to help meet the local financial requirements needed to receive national matching-grant funds.
Subscribe to the sports newsletter
Get the day's top sports headlines and breaking news delivered to your inbox by subscribing here.
---