Sports > Seattle Mariners
Grip on Sports: It's hard to see clearly if Gonzaga is the nation's top college basketball team
Mon., Jan. 30, 2017 A GRIP ON SPORTS • There was a time when a bunch of old guys gathered in a back room somewhere, smoked a few cigars, made awful comments about others and decided who the major parties would nominate for political offices. Such things don't happen anymore, for good and bad. But there are vestiges of the practice that still live on today. For example, college football and basketball polls. Read on.
••••••••••
• Ya, smoke-filled rooms, and all they represent, don't exist in the present-day. Except they sort of do. And we'll see the result some time this morning.
A bunch of folks sat down yesterday and figured out who they thought were the best college basketball teams in the nation. They ranked them, 1-through-25. And sent their ballot into either a wire service collector or one for USA Today.
People all over the Inland Northwest will be hitting refresh on their browser or their AP app this morning in the hopes of being the first to find out what they decided.
Will their beloved Zags be No. 1 for the second time in their history?
You know who won't be doing that?
Mark Few.
Oh sure, being No. 1 would be nice and all, a validation of the heights Gonzaga's program has reached. But being No. 1 Jan. 30 is sort of like winning the Iowa caucuses: It doesn't guarantee you'll be the next president – right Ted Cruz?
What Few and his team really wants comes in March and April. Postseason success is the Holy Grail. So whether the Zags are No. 1 today, or No. 2 or No. 3, it doesn't really matter.
Though that's not going to stop any of us from hitting refresh, is it?
• We are basically halfway through the college basketball conference seasons. And the conferences that touch our area are interesting, to say the least.
A month ago everyone who is anyone was sure UCLA was going to run away with the Pac-12 title. Now? The Bruins are tied for third with California and Utah at 6-3, looking up at undefeated Arizona and one-loss Oregon.
The biggest surprise? Probably Washington State at 4-5 after yesterday's 91-83 win at Arizona State. The Cougars are just a game over .500 overall, but in the middle of one of the nation's strongest conferences. That's good, right?
The West Coast Conference is pretty much in the order most prognosticators thought, with Gonzaga undefeated and leading, Saint Mary's a game back after its loss in Spokane and BYU in third.
But the Cougars have three losses and have yet to play Gonzaga. That's a bit of a surprise. And Santa Clara is hanging tough at 6-4, a game ahead of USF.
The best games of the season are probably still ahead, however, with Gonzaga and BYU meeting twice and the Zags having to travel to Moraga. February will be interesting.
Weber State leads the Big Sky with a 7-1 record, but the rest of the conference is somewhat muddled. There are six teams, including Eastern Washington and Idaho, which have three or four conference losses.
The postseason tournament in Reno should be a lot of fun this season.
•••
Gonzaga: Few expressed his thoughts about the top ranking to Jim Meehan after Saturday's game and Jim has them in this story. … The Zags may not care, but everyone else is waiting to see who will be No. 1, even the fans of this week's opponents.
WSU: The Tacoma area has become a prolific basketball recruiting ground for college coaches, including Washington State's Ernie Kent. Jacob Thorpe has this feature on the area and the recruits the Cougars have pulled from there recently. … Splitting the desert road trip is always a success for the Cougars so yesterday's win surely made the flight home a bit more fun. Jacob has this game story on the win over Arizona State. … The women snapped a four-game losing streak by getting past California. … There were two other basketball games in the Pac-12 yesterday, with Arizona keeping Washington's Markelle Fultz in check en route to its 14th consecutive win. The Huskies played better but still lost, 77-66. … California won the battle of the Bay, stopping Stanford, 66-55. … Utah is third in the conference, which is probably surprising to some Ute fans after the non-conference. … Oregon has to look forward after losing to lowly Colorado. … The past week was kind of a flop. … Washington is getting a lot of football recruits to pick Seattle over Eugene. … The Pac-12's non-conference football schedules aren't very tough next season.
EWU: It can be tough to get the ball in an all-star football game. Such was the case for Eastern's Cooper Kupp at the Senior Bowl. His North team threw 10 fewer passes than the South and he was targeted just twice. He caught both for 14 yards. He also ran once for no gain and returned a kickoff 29 yards. That's it.
Whitworth: It's baseball and softball season already, with the Pirates' softball team sweeping a Sunday doubleheader in California.
Preps: Our history lesson for this week is from 1964, as Bill Pierce takes us back into the Lewis and Clark gym. … Central Valley's girls are still atop the Seattle Times' statewide power rankings.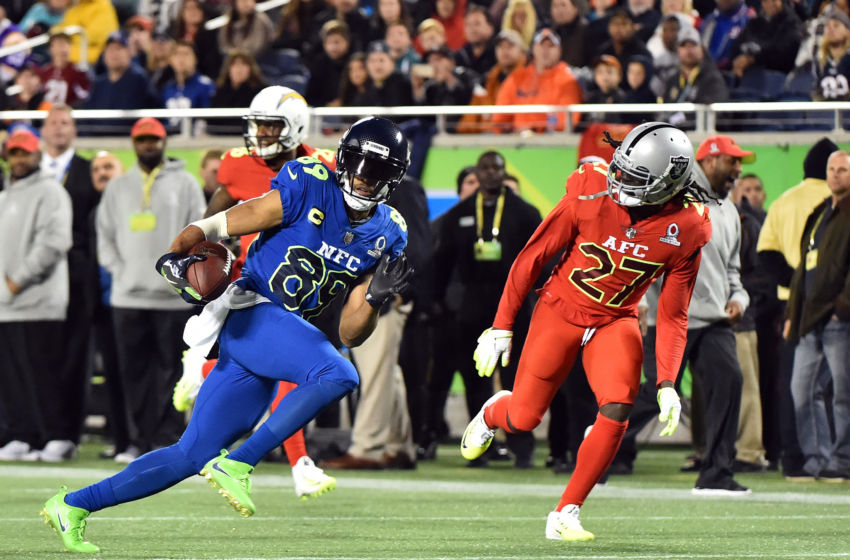 Seahawks: The Pro Bowl was last night. I didn't see it. Family time. But Richard Sherman had an interception despite not showing up on the pregame injury report. … Former WSU and Seahawk player Marcus Trufant is not resting on his fame these days.
Mariners: Jean Segura is looking forward to playing with Robinson Cano. … Jerry Dipoto has traded away a lot of prospects. Don't worry, he says he has more. … Newcomer Jarrod Dyson is supposed to disrupt things on and off the field. … The WBC hasn't reached its potential.
Sounders: Osvaldo Alonso is one of those Sounders with more than just talent.
•••                                        
• So who do you think should be No. 1 this week? And why? Until later …
Local journalism is essential.
Give directly to The Spokesman-Review's Northwest Passages community forums series -- which helps to offset the costs of several reporter and editor positions at the newspaper -- by using the easy options below. Gifts processed in this system are not tax deductible, but are predominately used to help meet the local financial requirements needed to receive national matching-grant funds.
Subscribe to the sports newsletter
Get the day's top sports headlines and breaking news delivered to your inbox by subscribing here.
---