News > Spokane
100 years ago in Spokane: Office supply company announces plan for downtown megastore
Tue., Jan. 31, 2017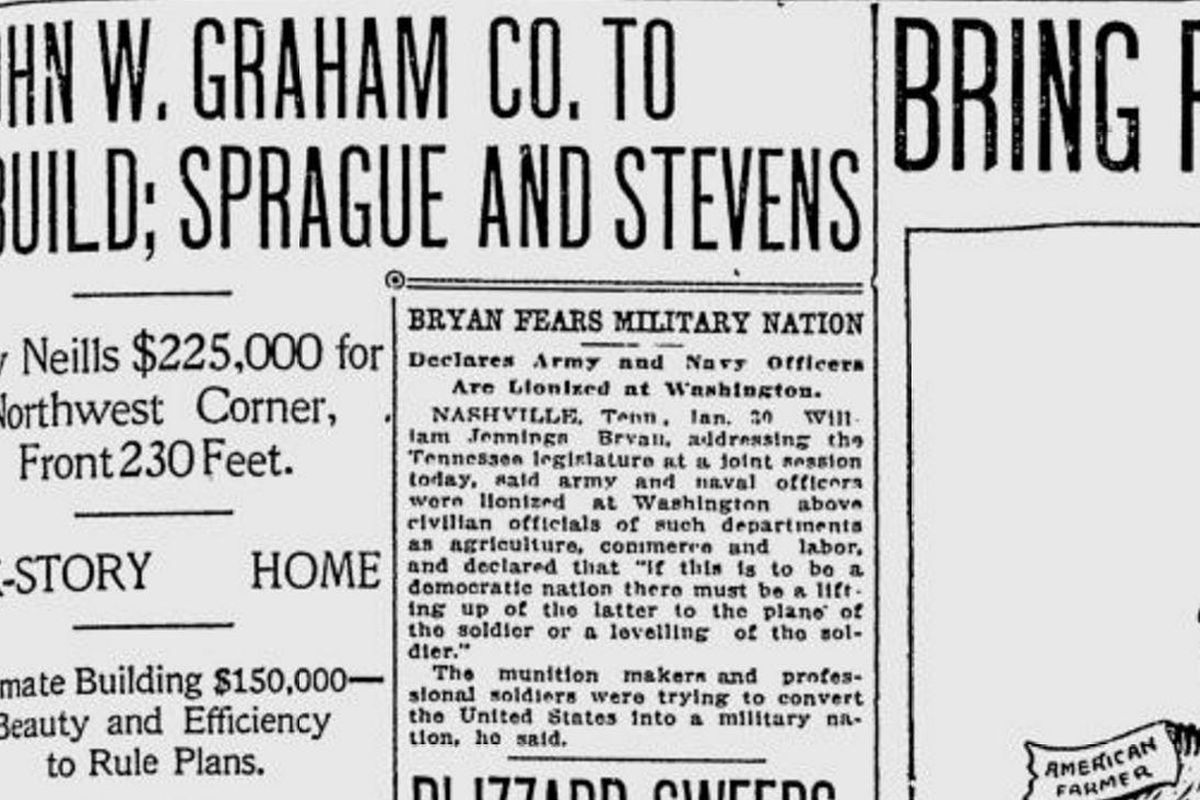 John W. Graham & Co., a office supply store and bookstore, announced plans to build a spectacular six-story building at Sprague Avenue and Stevens Street, The Spokesman-Review reported on Jan. 31, 2017. (SR archives)
John W. Graham & Co., a office supply store and bookstore, announced plans to build a spectacular six-story building at Sprague Avenue and Stevens Street.
The company had clearly come a long way since it began in a tent in burned-out Spokane in 1889 – and this was not going to be any ordinary store. It would have, among other things, an entire "modern schoolroom," showing off the latest furnishings "as pertaining to the pupil and teacher." It also would have an auditorium for teachers and educators to gather and attend exhibitions.
One entire floor would be devoted to "office desks, chairs and filing equipment."
"Of course, we will not wish to lose our identity as a book store, and suffice it to say it will be in keeping with the rest of the store," Graham said. "All books will be housed behind glass dust-proof doors and within access of the customer."
The company also planned to have a "complete athletic goods shop," a leather wares (luggage) shop, and an interior design department called the "home interior beautiful shop."
It would, in short, be the "greatest show place in America dedicated to this class of store," Graham said.
It all sounded tremendously exciting, but unfortunately, complications must have arisen because this dream did not come true. John W. Graham & Co. would remain in business at its old location, on Sprague between Post and Wall streets, until 1973. However that store would incorporate many of the same ideas, and became a wonderful maze of a store, filled with toys, books, games, cameras, luggage and everything, as Graham would later say, made of paper.
Local journalism is essential.
Give directly to The Spokesman-Review's Northwest Passages community forums series -- which helps to offset the costs of several reporter and editor positions at the newspaper -- by using the easy options below. Gifts processed in this system are not tax deductible, but are predominately used to help meet the local financial requirements needed to receive national matching-grant funds.
Subscribe now to get breaking news alerts in your email inbox
Get breaking news delivered to your inbox as it happens.
---