News > Spokane
Court decision advances case against Valley Christian School, football coach in death of player Drew Swank
July 6, 2017 Updated Thu., July 6, 2017 at 7:14 p.m.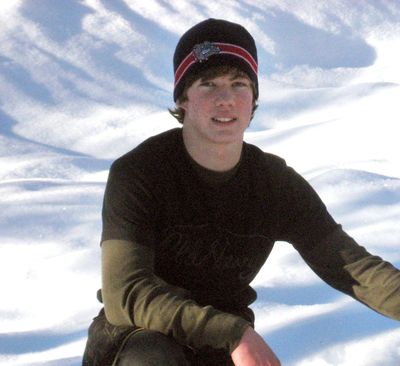 The Washington State Supreme Court has ruled that a lawsuit filed by the family of deceased former athlete Drew Swank against Valley Christian School can continue. They also reversed a lower court ruling that dismissed coach Jim Puryear from the lawsuit.
The unanimous decision of the full court came after years of litigation and court decisions.
In 2009, Swank sustained a concussion but was cleared by his doctor to continue playing football. He collapsed at a game a week later, and died two days after that.
Witnesses and family members said Swank appeared sluggish and confused during his final game, but was not pulled from the field. Swank's father said that Puryear grabbed Swank's facemast and "jerked it up and down hard" while screaming at him for making mistakes, then sent him back in to play. Swank was hit during the game and staggered to the sidelines, where he vomited and collapsed.
The original lawsuit alleges Valley Christian and Puryear didn't follow the new Lystedt law that was created to protect athletes from returning to the field too soon after sustaining a concussion.
Spokane Superior Court Judge Michael Price dismissed the lawsuit, but the family filed an appeal in 2015. The Washington Court of Appeals reinstated the portion of the lawsuit against Valley Christian, but allowed the dismissal Puryear from the lawsuit to stand. The case then went to the Washington State Supreme Court.
Justice Charles Wiggins wrote in the decision that the claim that Valley Christian and Puryear violated the Lystedt law should be reinstated, as should the negligence claim against Puryear.
"Ample testimony suggests that Coach Puryear failed to monitor Drew for symptoms of a concussion during the game," the judges wrote. "Viewed in the light most favorable to the Swanks, this collective evidence could suggest that Coach Puryear 'substantially' failed to meet the standards of a reasonable and prudent person under the circumstances."
Mark Kamitomo, attorney for the Swank family, said the family is pleased by the decision. He said they have "looked to their faith" to help them get through the years of appeals and have been understanding about the sometimes lengthy legal process.
Local journalism is essential.
Give directly to The Spokesman-Review's Northwest Passages community forums series -- which helps to offset the costs of several reporter and editor positions at the newspaper -- by using the easy options below. Gifts processed in this system are not tax deductible, but are predominately used to help meet the local financial requirements needed to receive national matching-grant funds.
Subscribe now to get breaking news alerts in your email inbox
Get breaking news delivered to your inbox as it happens.
---