News > Spokane
Dwayne Thurman to remain free pending manslaughter trial for shooting wife
July 12, 2017 Updated Wed., July 12, 2017 at 10:45 p.m.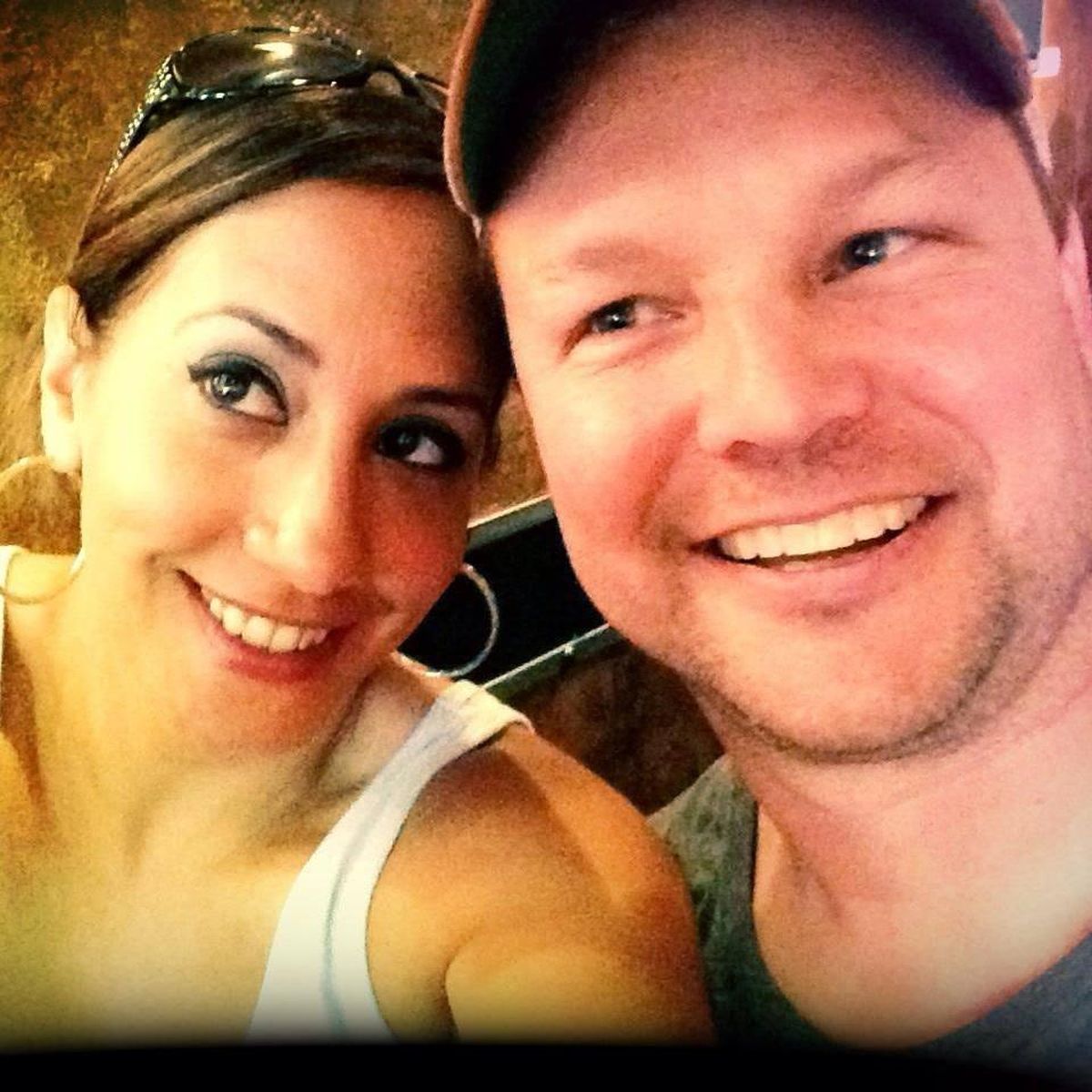 The first-degree manslaughter trial against Dwayne Thurman, right, begins this week in Spokane County Superior Court. Thurman, 44, was charged last year with killing his wife, Brenda Thurman, left, on Jan. 18, 2016, in their Spokane Valley home. Dwayne Thurman told investigators the shooting was an accident. (Courtesy of the family Brenda Thurman)
Former Lincoln County reserve deputy Dwayne Thurman spent minutes in the Spokane County Courthouse Wednesday before a judge released him pending his first-degree manslaughter trial in the shooting death of his wife last year.
Superior Court Judge Annette Plese agreed with Deputy Spokane County Prosecutor John Love, who did not request in the brief court hearing that Thurman post a bond or spend time in jail before the trial, which is tentatively scheduled for Oct. 2.
Though Thurman was arraigned on the charge of first-degree manslaughter, Plese did not order him to the Spokane County Jail, where he is scheduled to be booked and released. Plese agreed with a request by defense attorney Carl Oreskovich to allow Thurman to get booked anytime before July 21.
Thurman, 43, shot his wife, Brenda Thurman, 43, on Jan. 18, 2016, in their Spokane Valley home. Dwayne Thurman has told investigators that he was trying to clean her gun, which he said had been malfunctioning, when it fired and struck her in the chest.
Brenda Thurman's daughter and son from a previous relationship filed a wrongful death claim civil suit against Dwayne Thurman as investigators waited more than a year for testing on the Glock .380, which showed the gun was operating properly, according to court records.
Plese allowed Thurman to reside in the same home where the shooting happened. She ordered Thurman to also remain in the state of Washington, continue to have regular contact with his attorney and not to possess any firearms.
Thurman, who pleaded not guilty, did not respond to a request for comment after the hearing.
Oreskovich, Thurman's attorney, later said he was disappointed that prosecutors charged his client, especially since Spokane County Medical Examiner Dr. Sally Aiken ruled the manner of death as an accident.
"I think it just worsens the tragedy," Oreskovich said. "From my perspective, this was not a criminal act at all. It was an accident. This is someone who suffered that accident and lost a spouse and now they have to come in and defend themselves."
Love, the prosecutor, said his office normally would ask a judge for a bond based on the seriousness of the offense.
"But because this case is 18 months ago … it's a difficult claim to ask the judge that (Thurman) needs to post a bond when he's been in the community and hasn't gone anywhere," Love said.
According to court records, Brenda and Dwayne Thurman went to a shooting range on Jan. 17, 2016. Thurman later told detectives that the designer Glock .380 semiautomatic pistol that he purchased for his wife for her birthday in September was not functioning properly.
Two Facebook postings by Brenda Thurman on Jan. 17, obtained by The Spokesman-Review, made no mention of a malfunctioning gun, which she named "Sadie."
"Time to break SADIE in!" she wrote, followed by a posting about how she fared while shooting the gun at a paper target in the shape of a person. "Not a tight shot group and I missed a shot, but I'd say he's not gonna make it," she said, referring to the target.
Less than 24 hours later, Brenda Thurman's daughter, Gabrielle Corriette, 25, was in the family home at 14121 E. Sinto Road when she heard a gunshot.
"She heard Dwayne Thurman screaming from the dining room and ran to see what was the matter," Spokane County sheriff's Detective Mike Drapeau wrote. "She found her mother, Brenda Thurman, lying on the dining room floor. (When) Dwayne told her 'the gun went off,' she then realized Brenda had been shot."
Later, after Corriette and her adoptive father rushed Brenda Thurman to Valley Hospital, where she was declared dead, Corriette told Deputy Jerad Kiehn, "Arrest him, he did this," referring to Dwayne Thurman.
Kiehn then took Dwayne Thurman into a separate room where the reserve deputy and former member of the U.S. Army told the deputy that he had put his hand on the slide action of his wife's gun when it fired, striking her in the middle of the chest.
"It's my fault. I'm an idiot," Kiehn quoted Thurman as saying. "The gun just went off."
However, the case stalled for more than a year as detectives waited for testing on the gun by the Washington State Patrol Crime Laboratory, which showed Thurman's Glock was functioning properly.
In the meantime, Thurman's children hired private investigator Ted Pulver to gather evidence for the civil wrongful death case. He said he's been frustrated by the pace of the criminal investigation and unwillingness by detectives to follow leads of information he has discovered.
"If a man or woman lays a hand on somebody, it's automatic, you go to jail," Pulver said. "Then there's an automatic no-contact order. This guy is going through a divorce and he claims he accidentally shoots his wife. He doesn't even get so much as a citation."
While Corriette claims in the civil suit to be the executor of her mother's will, Dwayne Thurman last December took a $110,000 loan against the home where the shooting took place and where he continues to reside, according to financial documents obtained by The Spokesman-Review.
"He doesn't spend one hour in jail," Pulver said. "Now he is able to mortgage his dead wife's home to hire the best attorney in town."
Asked if the house refinance loan is being used to pay for his services, Oreskovich wouldn't say.
"Those are simply matters I'm not going to comment on," he said.
Pulver also said he believes Thurman is getting a break because of his job with the Veterans Affairs and former job as a reserve deputy. But Deputy Prosecutor Mark Cipolla denied Thurman is getting preferential treatment.
Cipolla noted Thurman has significant ties to the community and his office does not consider him a flight risk.
"This is not common," Cipolla said. "I don't think there has ever been a case of murder where we haven't asked for a bond. But there have been manslaughter cases where they have taken a long time to get together because of testing and we haven't asked for a bond and got release conditions and moved on."
Local journalism is essential.
Give directly to The Spokesman-Review's Northwest Passages community forums series -- which helps to offset the costs of several reporter and editor positions at the newspaper -- by using the easy options below. Gifts processed in this system are not tax deductible, but are predominately used to help meet the local financial requirements needed to receive national matching-grant funds.
Subscribe now to get breaking news alerts in your email inbox
Get breaking news delivered to your inbox as it happens.
---