News > Spokane
Doug Clark's SATs will grade your summertime attitude
July 13, 2017 Updated Thu., July 13, 2017 at 10:24 p.m.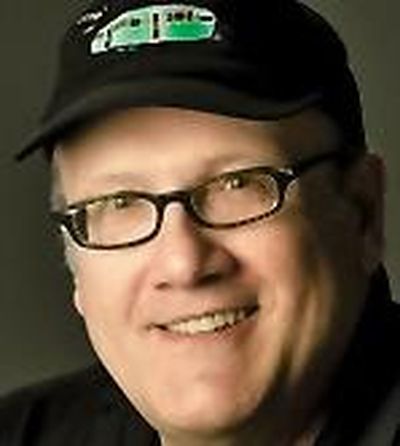 Is your summer turning out to be a "Wonder Woman" box office blowout?
Or is it more like a confused and headache-inducing viewing of "Transformers: The Last Knight"?
Don't guess. Find out today by taking the SATs, also known as my ninth annual Summer Attitude Test.
Sadly, July is dissipating faster than David Condon's slide into mayoral oblivion.
But it's not too late (for you, not the mayor) to add some zip to your summer doo-dah.
As any decent AA sponsor will tell you, the first step on the road to healing is to realize that there IS a problem. Then you can move forward and start blaming everyone else.
So, with a Crayola or felt pen, simply circle those answers that best fit your current state of derangement. As always, we'll abacus the answers at the end of the exam.
So let's begin:
1. Wow. The Summer of 2017 has been a real scorcher. Can you name the area's consistently hottest location?
A. The runways at Spokane International Airport. (2 Lemonade Slurpees)
B. The patio outside the Paulsen Building Penthouse. (4 Lemonade Slurpees)
C. Inside the underpants of that poor soul who plays Otto, the weird blue furry mascot at Spokane Indians baseball games. (6 Lemonade Slurpees)
2. Why is camping considered by so many as the greatest summer activity?
A. Because it's fun and affordable. (2 Lemonade Slurpees)
B. Experiencing the Great Outdoors touches the soul. (4 Lemonade Slurpees)
C. I'll never camp again after reading The Spokesman-Review headline: "Teen bit in head by bear wakes to 'crunching sound.' " (6 Lemonade Slurpees)
3. Spokane's plan to repair 14 miles of bad streets this summer …
A. Shows real commitment to taxpayers. (2 Lemonade Slurpees)
B. Proves the city isn't filled with as many lazy dunderheads as we thought. (4 Lemonade Slurpees)
C. Leaves only 143,000 more miles of bad streets to go! (6 Lemonade Slurpees)
4. "Creative by Something" is the official new Spokane slogan. Pick the unofficial brand that best fits your Summer of 2017.
A. Spokane: We're having a heatstroke. (2 Lemonade Slurpees)
B. Spokane: You can't get there from here. (4 Lemonade Slurpees)
C. Spokane: So many pot stores – so little time. (6 Lemonade Slurpees)
5. This has been a summer of fear due to scary news reports about …
A. Faulty tanks leaking radiation at the Hanford Nuclear Reservation. (2 Lemonade Slurpees)
B. Possible drugged drinks at Coeur d'Alene bars. (4 Lemonade Slurpees)
C. Help! I just drank Airway Heights water! (6 Lemonade Slurpees)
6. Despite earlier promises to cover the U.S. Pavilion at Riverfront Park, contractors are now advocating …
A. A coverless design. (2 Lemonade Slurpees)
B. Reflection panels and LED lights. (4 Lemonade Slurpees)
C. With all this heat, I'd settle for a sunscreen. (6 Lemonade Slurpees)
7. Before the Summer of 2017 fades into a memory, I have big plans to …
A. Head out on the highway like that Steppenwolf song. (2 Lemonade Slurpees)
B. Travel to Weiser, Idaho, to catch the first coast-to-coast total eclipse of the sun in the United States since 1918. (4 Lemonade Slurpees)
C. I was going to see Donny and Marie until I blew all my money on bail and lawyers because I dared plug my parking meter in downtown Spokane. (6 Lemonade Slurpees)
8. Did you feel the temblor from that Montana earthquake the other night?
A. Yes. I felt the earth move under my feet. (2 Lemonade Slurpees)
B. No. I was in the middle of a dream. (4 Lemonade Slurpees)
C. Possibly. But I blamed it on Taco Bell and too many Spicy Double Chalupas. (6 Lemonade Slurpees)
9. The Spokane City Council will soon focus on combating global climate change. This is because …
A. Delusion really is the strongest drug. (2 Lemonade Slurpees)
B. Politicians are the same boobs we couldn't stomach in high school. (4 Lemonade Slurpees)
C. After so many years devoted to not solving Spokane problems, the council thinks it's time to fail on an even grander scale. (6 Lemonade Slurpees)
D. All of the above, sadly. (12 Lemonade Slurpees)
Get out your slide rules, classmates. It's time to probe your Slurpee scores, which are words you'll probably never again see in a family newspaper.
A score of 18 to 26 exposes you as an unroasted weenie on a mosquito-infested picnic. You will most likely die alone. In a swamp.
Scoring 36 to 40-something shows you have the power to make the Summer of 2017 one for the ages. So get out there. Run naked on a beach or through a shopping mall.
A perfect score of 60 reveals you to be the pirate in a Jimmy Buffett tune, the swizzle stick that stirs the mojito and the life of any summer shindig.
Uh, just be careful if that mojito is made in Coeur d'Alene.
Local journalism is essential.
Give directly to The Spokesman-Review's Northwest Passages community forums series -- which helps to offset the costs of several reporter and editor positions at the newspaper -- by using the easy options below. Gifts processed in this system are not tax deductible, but are predominately used to help meet the local financial requirements needed to receive national matching-grant funds.
Subscribe now to get breaking news alerts in your email inbox
Get breaking news delivered to your inbox as it happens.
---