News > Spokane
Man attacked in Spokane County Jail settles negligence case for $75,000, is back in jail
July 18, 2017 Updated Tue., July 18, 2017 at 10:47 p.m.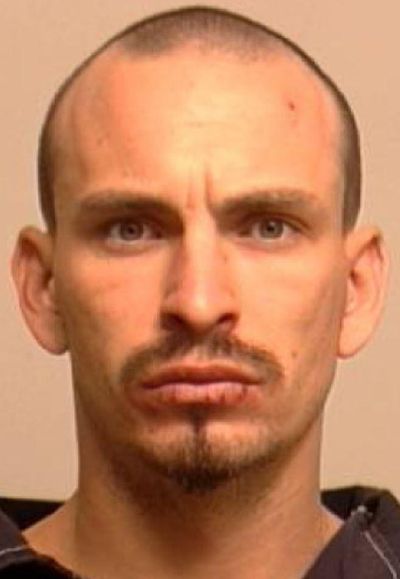 The Spokane County commissioners on Tuesday approved a $75,000 settlement with a man who suffered a skull fracture after he was assaulted by another inmate in the county jail in 2012.
The lawsuit, filed in 2015, claimed jail staff acted negligently by failing to protect Justin T. Betts from the other inmate, who is identified in court documents as Trevor Franklin.
The lawsuit claimed jail staff were aware of several previous altercations between Betts and other inmates, and that he had "exhibited signs of mental/emotional instability and had engaged in behavior that was likely to make him a target of assault by other inmates."
Betts, now 35, has a history of mental illness and has been jailed more than a dozen times in his adult life, according to court documents. He had just been released when he was arrested on April 7, 2012. Police said he was high on methamphetamine while threatening people with a gun downtown.
The assault inside the jail happened about two weeks later, on April 23, 2012. The lawsuit states that Betts had been moved to a different floor but was not isolated from other inmates. In a deposition, Betts said his attacker "punched me from behind, I hit the ground and split my head open, and I was completely out of it."
A jail sergeant identified the assailant as Franklin, sanctioned him with 30 days in the jail's "disciplinary housing" unit and docked him 10 days of credit for good behavior.
The county denied that jail staff acted negligently.
"Detention Services had no knowledge or good reason to believe that Justin Betts would be assaulted by Trevor Franklin," an attorney wrote in the county's answer to the lawsuit.
Richard Wall, the attorney who represented Betts, was in court Tuesday afternoon and was not available to comment, an employee in his office said.
Betts is back in jail on charges of second-degree domestic assault, unlawful imprisonment and failure to register as a sex offender. He left a group home in March and was arrested June 12 after his girlfriend reported he choked her and threatened her with a knife near the downtown Taco Bell.
A mental health report filed in that recent case says Betts has schizoaffective disorder and has been held at Eastern State Hospital five times since 2012, most recently getting out in December. Doctors have given varying opinions on whether he suffered permanent damage to the frontal lobe of his brain, and whether that has contributed to his aggressive behavior.
A doctor most recently recommended treating Betts with higher doses of an antipsychotic medication at Eastern State so that he might become competent to stand trial.
Commissioners Al French and Josh Kerns voted to approve the settlement at their weekly meeting. The third commission seat is vacant following Shelly O'Quinn's resignation on Monday. The money will come from the county's risk pool.
Local journalism is essential.
Give directly to The Spokesman-Review's Northwest Passages community forums series -- which helps to offset the costs of several reporter and editor positions at the newspaper -- by using the easy options below. Gifts processed in this system are not tax deductible, but are predominately used to help meet the local financial requirements needed to receive national matching-grant funds.
Subscribe now to get breaking news alerts in your email inbox
Get breaking news delivered to your inbox as it happens.
---