Kyle Odom pleads guilty to gunning down Coeur d'Alene pastor in 2016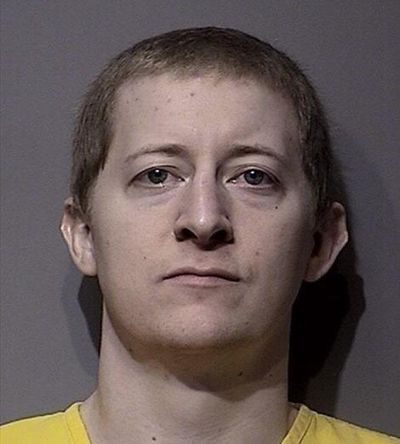 The former U.S. Marine charged with gunning down a Coeur d'Alene pastor in 2016 has pleaded guilty and will face a maximum of 25 years in prison.
Kyle A. Odom, 31, who has a history of mental illness, was charged last year with shooting pastor Tim Remington, who suffered six gunshot wounds after Sunday services on March 6, 2016, in the parking lot of the Altar Church he founded in Coeur d'Alene.
Remington said he attended the hearing Monday when Odom pleaded guilty to aggravated battery with a weapons enhancement. As part of the deal, Odom faces a maximum of 25 years in prison.
"I'm glad he pleaded guilty," Remington said of Odom. "He didn't make any excuses or anything. I'm appreciative of that."
Deputy Kootenai County Prosecutor Jed Whitaker initially worked the case, which recently was handed over to his colleague, Becky Perez.
"I'm glad to see it resolved," Whitaker said. "Pastor Tim was out front in the negotiations. It was very important that we could get as big a sentence as we could to protect society. But, I know Tim was good with the deal and advocated for it."
The shooting occurred as Remington talked to his son on his cellphone and was approaching his car. Remington later remembered seeing Odom in the congregation that day but doesn't remember any interaction with Odom prior to the bullets being fired.
Investigators found that Odom fired 12 times from a .45 caliber handgun. Six hollow-point bullets ripped through Remington's back and shoulder and shattered his right arm. He suffered a collapsed lung, one bullet pierced his pelvis and another penetrated his skull but missed his brain.
The pastor received nine pints of blood during emergency efforts to save his life. He continues to recover from those wounds.
"I'm doing well," Remington said. "I still have a lot of pain, of course. But physically, I'm doing better. It's a little bit every day."
Following the shooting, Odom fled to Washington, D.C., where he tossed items over the White House fence. Odom also mailed a manifesto to his family and the news media, saying he plotted to kill Remington because he believed the senior pastor was part of a vast alien conspiracy to enslave the human race.
Remington has said in the past and reiterated Tuesday that he hopes to be part of Odom's rehabilitation.
"I really honestly don't hold anything against him at this point," Remington said of Odom. "And I won't. It's one of those things the Lord has done. I just really want to minister to this guy."
---